If the video does not automatically appear in the area above, click here: http://www.youtube.com/watch?v=nZKjSRJuIQU
MyBankruptcySchool.Com is the first online school developed for bankruptcy attorneys, paralegals and legal professionals to teach Chapter 7 and 13 bankruptcy petition preparation skills.   This video walks you through the benefits provided to students who enroll in the online courses.
DO YOU ENJOY MY VIDEOS?
If you enjoy my short videos specifically designed for Chapter 7 and Chapter 13 bankruptcy attorneys, you can subscribe to my YouTube channel at: http://www.youtube.com/user/MsVictoriaRing Click on SUBSCRIBE at the top of page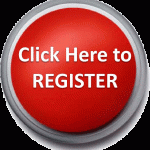 The first Chapter 7 Bankruptcy Petition Training Class began on July 5, 2010. The first class consisted of eight students; four attorneys and four non-attorneys.  I asked the students if the online class was different compared to purchasing the training videos.  Three comments I received were:
The online class is much different from the videos.  You provide different information in the online class so I would recommend someone purchase both for well-rounded training.
I really prefer the online class because I can ask questions directly to the instructor and get an immediate answer.  I also like the personal touch because a video is a recording and the online classes are LIVE.
I like the videos because I can watch the lessons over and over again; however, the online class does provide an advantage in the fact that different information is covered compared to the training videos.
The Cost Saving Advantage to Online Classes
The biggest advantage to attending online classes is the cost savings.  For example, to attend a one day seminar you could invest as much as $2,000 for airfare, hotel and meals; let alone the time spent away from work.  But by attending online classes you CAN SAVE 90%. The Chapter 7 class is only $275 and the Chapter 13 is $150.  Plus, you attend online and have absolutely no overhead costs.
I noticed this benefit immediately during the development of the Chapter 7 Bankruptcy Petition Training Class.  From 2004 until this year I traveled throughout the United States speaking at seminars.  The average overhead cost for me to book a hotel meeting room, rent the audio visual equipment, make copies of manuals and buy food for attendees was about $3,000.  That meant that I needed 10 people to sign up for a $300 seminar just to break even.  Rarely did I ever produce a profit, but I knew the training was necessary for attorneys and virtual bankruptcy assistants, so I continued doing the seminars as long as I broke even; but my business suffered because I was out of town; just like your law firm would suffer if you had to miss work to attend a seminar.
However, now, with the development of the online class, I can conduct a class if only one person signs up.  That's because instead of paying $3,000 in overhead expenses for a one day seminar, I only pay $7 a month for hosting the website.  My costs are reduced – the costs for the student are reduced; and it is a win/win situation that I am sure more people are going to enjoy.
Why are some people apprehensive about online classes?
One reason people have trouble accepting online courses are that the quality of many of them is extremely poor.  I signed up for a class that had absolutely no live interaction from the instructor.  In fact, she would not even reply to my emails.  I had to actually call the school and complain just to get the instructor to respond.  Also, the materials were only available online, not in a classroom setting; and the materials were very scanty and contained poor content.  The information was only theory and contained nothing that I could actually put to use in my real work life.
These are just a couple of reasons why online schools and classes have a bad reputation and are destroying the reputation for professional schools like MyBankruptcySchool.com.  I hope you give us a chance because the materials we provide are the best in the field and are taught by the developer of the virtual bankruptcy assistant industry.  This is top level training at low prices designed for bankruptcy attorneys just starting a law firm and operating on a tight budget.
Questions from Attorneys Regarding the Online Classes
Q: Why is the Chapter 7 class so long?  Can I jump ahead and take the class in a few days?
A: The online courses that I developed are not intended to dictate to you like grade school.  If you want to download all the handouts and quizzes, never attend a class and complete your training in a few days; that decision is entirely up to you.  I will tell you that you get so much more from attending the live meetings because you learn a great deal from the instructor.  But whether you attend or not is your decision.
Q: What materials do I receive once I enroll in the course?
A: Prior to the first day of the course you will be emailed a username and password so you can have access to My Bankruptcy School online.  A video showing you a visual tour around the interface is provided at:  http://www.youtube.com/watch?v=Uc-598gBlxQ
Once logged into MyBankruptcySchool.com you will have access to:  (1) extensive handout materials; (2) quizzes to check your progress; (3) audios of previously recorded classes; plus (4) all the other features of the interface.
Q: What other topics do you cover in the course that are not listed on the website?
A: Every class is very intense and contains a great deal of information.  However, every class is different because the topics are structured around the needs of the particular students in that class.  However, some popular topics I cover to help attorneys are: (1) how to set up electronic files; (2) how to incorporate marketing techniques into your operational procedures to produce long term results; (3) client intake interview tips; and (4) social media for marketing.
Do you have any other questions?
Fill out the contact form at: http://www.coloradobankruptcytraining.com/contact-us
What classes are available?
Chapter 7 and Chapter 13 Classes are available at: http://www.bankruptcytrainingproducts.com/home/web-and-teleconference-training
How do I find the My Bankruptcy School website? http://www.mybankruptcyschool.com
Sample Bankruptcy Games
Bankruptcy Terminology Game http://www.quia.com/cc/1983817.html
Bankruptcy Hangman Game http://www.quia.com/hm/665546.html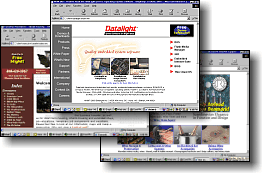 I receive many phone calls and emails from attorneys who ask:
1.  Who can I get to design my web site?
2.  How can I market my website?
Most attorneys still believe they need to pay a web designer thousands of dollars to design their website or spend thousands of hours doing the job themselves.   This scenario naturally would have any attorney afraid to believe they can actually design and control their own website; so they relinquish control to other companies who claim to do the job for them; often resulting in very poor responses from potential clients.
But there is a solution to this dilemma.  Within the past year, WordPress (originally intended to be blogging software) has become a very popular software to build a web site.  And building a website in blogging software also enhances and greatly improves your search engine traffic, resulting in more awareness from your clients than the national law firm directory websites can normally offer.
DO BANKRUPTCY ATTORNEYS NEED TO MARKET THEIR WEBSITE?
If your law firm serves primarily consumers seeking to file Chapter 7 and 13 bankruptcy, you may be wasting advertising dollars if you think you can find clients by solely marketing your website.  Many attorneys have invested thousands of dollars into designing a website, hoping it will bring them a lot of business, only to be extremely disappointed.
Another disappointment is for attorneys who pay web designers to design overly corporate-looking websites with moving Flash elements, convinced by the web designer that this would be the best way to attract new clients.  But unless the web designer has experience working in Chapter 7 and 13 bankruptcy law, they know nothing about who your client is and what attracts them.  So, how can the web designer build you an effective website specifically for your audience?  They cannot.
HOW CAN ATTORNEYS ATTRACT CLIENTS?
First of all, attorneys need to identify with a very important fact they already know:  Attorneys do not need national advertising of their websites.  Instead, a law firm serves the local residents of the state; therefore, your potential clients exist all around you.  There are actually a billion ways for an attorney like you to attract clients in your state and local area; but this article will not focus on this broad issue.  Right now we need to focus on developing a bankruptcy law firm website and marketing it.
Secondly, potential clients do not need to visit a website filled with a lot of bells and whistles and moving animations.  All Chapter 7 and Chapter 13 bankruptcy clients need to know are:
1.  Where your office is located. 2.  Your contact information plus a photo to know who you are. 3.  A list of the documents they need to bring with them to your office. 4.  Some basic information about filing bankruptcy. 5.  How much you charge for filing their bankruptcy petition.
This means that a bankruptcy attorney seeking to find clients in their state or immediate area, normally only needs a five page (or less) website.  A five page website like the one detailed above should not take longer than three or four hours using WordPress.  In fact, if designing websites is not your thing, your daughter, son or other relative may be thrilled to design one for you and save you the time.
Don't believe you can have a professional website designed in a few hours by a non-professional?  Watch this YouTube video: http://www.youtube.com/watch?v=8355qaOKXC8
But before you get started, below are a few bankruptcy attorney websites you may want to research for ideas:
Cox Law Group, Lynchburg VA http://www.coxlawgroup.com/tutorials/index.html This law firm shows how effective video marketing is.  You can do the same; just sit in front of your computer with a web cam and start talking about your law firm.  Even a two or three minute video is sufficient and it will add a nice personal touch for your clients.  They will feel like they know you before they meet you.  This is an example of excellent PR and you have not spent a penny.
Don't have time to produce videos right now?  No problem, the US Courts website has done the job for you.  In fact, some attorneys copy these videos onto DVD and use them to educate their clients while they are completing the Client Intake Forms.  Simply visit the link below and embed the video into your website: http://www.youtube.com/watch?v=KU5UDYBAFSQ See a sample of how these videos are used on the front page of this bankruptcy attorneys website: http://www.lloydcohen.com/
Joseph C McDaniel, Phoenix AZ http://www.josephmcdaniel.com/ This bankruptcy attorney has a very nice website designed for consumers.  The movement you see on the front page is the result of Flash programming, which can be expensive if you do not know how to do it for yourself.
Walter Metzen, Detroit MI http://www.detroitbankruptcylawyer.com/ This attorney has a simple looking website with only a few pages; however, if you scroll down to the bottom of the page there is a link for Law Info.  If you click on this link you are taken to the website of Law Info.  Search engines like this normally charge a very high price to design a website and host it for attorneys.  Many of them claim that by hosting on their server the attorney will get more traffic.  Again, an attorney only needs traffic from clients in the state they are licensed in, not the entire United States; which is what most internet marketers base their advertising on.
Carrie Sue Genisio, Kansas City KS http://www.lawinkc.com/serivcesBankruptcy.htm This is a very simple web page.  Notice the link titled:  Getting Ready for Your First Appointment.  Unfortunately the link to:  FORMS, does not work' which is one reason it is important to always test your website so that you do not lose potential clients.
Marshall Cohen, Columbus OH http://www.columbusbankruptcylaw.com/ This is a website filled with content directed toward the client.  Notice how the attorney never mentions fees on the internet.  Instead, he asks clients to come in so that he can assess their situation.  All attorneys need a low fee and a high fee, depending on the complexity of the bankruptcy case.
Find More Bankruptcy Related Websites: http://chapter7and13bankruptcyblog.com/business-directory Click on the DEBTOR BANKRUPTCY ATTORNEY category
MORE TOOLS TO HELP YOU
New Video:  A preview of How to Design Your Website with WordPress http://chapter7and13bankruptcyblog.com/archives/411 For only $35, you can watch this 1 hour and 16 minute training video online.  Buy it for your spouse, son, daughter, relative for yourself to design you own web site quickly and easily at NO COST.
Free and Low Cost Marketing Links for Attorneys http://www.bankruptcylinks.info/about/marketing-links
Other Free Bankruptcy Training Videos: http://www.youtube.com/user/MsVictoriaRing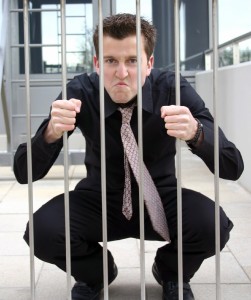 — by Victoria Ring, Colorado Bankruptcy Training
In the old days (not long ago) when a person decided to file bankruptcy they normally really needed to file bankruptcy.  But today, a large number of cases are filed with the fraudulent intention of taking advantage of the bankruptcy system and it is up to every one of us working in this field to do our part to protect the system or we risk even more regulations and hoops to jump through.
The best way to accomplish this goal is to demand that debtors provide verifiable documentation about their income for the past six months.  During the last month I have witnessed four cases involving debtors who claim to work as a 1099 employee but they have no verification of income and expenses to back up their statements.  When confronted for additional data, normally the debtor (who is trying to hide something) will give the attorney and their staff conflicting stories.
One attorney we helped this past week told us that the debtor had given him 100 different stories.  The attorney wanted us to call the debtor and see if we could get the truth.  First of all the debtor would not answer the phone and gave the excuse that he avoided phone calls because of credit collectors.  Note:  Don't fall for this. The debtor knew he was filing bankruptcy and that his attorney will need to get in touch with him during the process.  In my experience, debtors avoid phone calls because they: (1) Are too paranoid to face their problems and want to forget about them; or (2) They are hiding something and need time to think up a good excuse.  (Please understand that I am not trying to be harsh.  I am just stating facts.)
In all case scenarios we worked on this past week, the debtors were required to provide six months of income statements.  Of course 1099-employees do not receive a paycheck from an employer, but they must have some type of accounting system to show the income and expenses for their business.  If they do not, something is odd.   Keep in mind, that some debtors will tell you that they do not keep records to avoid providing you with information about their actual income, so you need to go a step further.  You need to get the debtors to provide you with a Profit and Loss statement for their business, regardless of whether they have one or not.  They can write one up and provide to their attorney.  And the income figures the debtors provide need to match the bank deposits from their business and personal checking accounts.  If not, creditor objections are very probable.
That's right.  You need BOTH the business and personal checking account statements for the past six (6) months; and if you want to go an extra step, compare the figures with the IRS Income Taxes that were filed the year before.  Of course these figures may not be exact, but comparing them will often allow you to determine if the debtor is providing you with fraudulent data in an effort to hide their income.  For example:  If the IRS Tax Forms that were filed in 2009 showed a loss of $20,000, and the 2010 bank statements show the debtors are depositing $5,000 a month; something is wrong.  A business does not normally operate an entire year, go in the red $20,000 and suddenly make $5,000 every month.

Use logic in your analysis of the data the debtor provides whether you are an attorney or working for an attorney.  Doing so will protect the attorney, fulfill due diligence and protect the system from fraudulent debtors.
Visit us online at: http://www.coloradobankruptcytraining.com
John Gonzalez, Esq. sent us the following to pass along:
If you are having trouble keeping up with your mortgage payments, try the following websites:
http://www.cdcli.org http://www.makinghomeaffordable.gov
Hello Attorneys,
I have some interesting news regarding HAMP mortgage modifications I came across regarding Home Affordable Modification Program (HAMP) (Obama modifications) from the Treasury Department.
Supplemental Directive 10-02 makes clear that borrowers in active Chapter 7 and Chapter 13 cases are eligible for HAMP (Obama) modification on the basis of a bankruptcy filing, whether filed before, during, or after a trial plan. This is a marked departure from Treasury's prior guidance in HAMP Supplemental Directive 09-01 that borrowers in bankruptcy were eligible for HAMP modifications (at servicers discretion.)
In addition: The guidance reiterates Treasurys previous position in Supplemental Directive 09-01 that borrowers who have received a Chapter 7 discharge and did not reaffirm the mortgage debt are still eligible for a HAMP modification. The following language must be inserted into the modification agreement: I was discharged in a Chapter 7 bankruptcy proceeding subsequent to the execution of the Loan Documents. Based on this representation, Lender agrees that I will not have personal liability on the debt pursuant to this Agreement.
If any of this concerns you please contact me for additional information especially if you are concerned that foreclosure is near.
John Gonzalez, Esq. 631-451-0086
——————————————————–
Mazyar  Hedayat, Esq. sent us the following to pass along:
Hi All
As most of you know, I practice in the Southwest suburbs of Illinois with an emphasis on bankruptcy, business, commercial litigation, and real estate. I also handle divorce and family law.
I have had to part with some great staff members recently and would like to fill their spots. To that end I would like to connect with prospective clerks, paralegals, and (especially) contract attorneys.
If you know of anyone looking for a position or extra work please send them my way. Thanks a lot.
Mazyar Hedayat http://www.mha-law.com/ Phone: 630-378-2200
——————————————————-
Time is running out to sign up for the Chapter 7 Petition Training Web Course.  If you or a member of your staff needs to learn or improve their bankruptcy petition input skills, this is the class you want to register for now. To register: http://www.bankruptcytrainingproducts.com/home/web-and-teleconference-training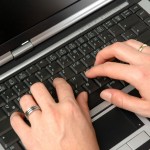 DEAR VICTORIA
I would love to enroll in your Chapter 7 class starting on July 5, but I may not be able to attend all the classes.  Do you give credit for any classes that I miss?
REPLY
Yes, when you enroll, any classes that you miss will be credited to you.  We will assess this on a case-by-case basis, depending on the number of classes you missed compared to the number of classes you were able to attend.  However, regardless of the outcome, you will receive full credit for all the classes when you enroll.
To enroll for the first class beginning on July 5, visit: http://www.bankruptcytrainingproducts.com/home/web-and-teleconference-training DEAR VICTORIA I had a question regarding illegal immigrants. I have a pro bono client that has been using a made up social security number for 10 years. He just informed me that the social is not valid and he is in the country illegally. Under the federal rules there is no explicit law stating that he has to be a citizen however I know at the 341 meeting they will ask for a valid social security card. Any thoughts?
REPLY
An illegal alien cannot file bankruptcy. To be truthful, I would immediately report this person to the authorities.  I personally think what this client is asking of the United States is a total outrage and I encourage you to get him or her out of your life immediately.  People like this do nothing but cause havoc within the system because they have spent years taking advantage of the United States.  This illegal client should have obeyed our laws and got a green card many years ago.
Again, I think this is an outrage and total abuse of the system if this client can even conceive trying to take advantage of our laws simply because he cannot pay his bills.  I doubt he ever paid taxes to the United States because he worked illegally in our country for 10 years and now he wants more?  This is not fair, let alone right!!!
RESPONSE FROM ATTORNEY
Thank you. I completely agree with you. I received the client from a public law center in Orange County that was supposed to prescreen clients. The client gave me his phony social and then called me a week later to inform me that it was made up.  I was not sure if I had a legal obligation to continue to represent him however I actually just spoke to him and informed him that I have to withdraw and that he is committing fraud. It is amazing how long he was able to use a false social for employment and credit. Again thanks for your help.
SUMMARY FROM VICTORIA
Back in the old days when someone went to an attorney to file bankruptcy, they normally needed to file bankruptcy.  It was not a wonderful thing to do.  Most people felt very bad that they had to file.  But today, people look for loop holes in the bankruptcy law so they can take advantage of the system.  This is sad, and it means that honest people need to get wise in order to prevent as much fraud as possible.  If we do not fight for the prevention of fraud, the innocent people will suffer.
One way to prevent fraud is to use the tips in my latest video, which you can view online at: http://www.youtube.com/watch?v=oInwBLMGvKA
DEAR VICTORIA
A little over a decade ago, attorneys were not permitted to advertise.  But today, attorneys have the right to do so.  The problem is that many attorneys have no clue about marketing.  Is this a subject you teach?
REPLY
I incorporate marketing skills training when I set up operational procedures for law firms.  It is my personal belief that marketing needs to be a part of the day-to-day life inside the law firm.  From the person who answers the telephone to the attorney sending an email to the client; all methods of marketing must be implemented in order for them all to work together for the benefit of the law firm.  In this manner, marketing is free or very low-cost.  Personally, I do not think it is a good idea to pay others to market your website.  With all the fraudulent marketing schemes out there; it is more advantageous to do the job yourself and control the entire operation.  This way you can also fine tune your law firm income and adjust methods as necessary.  No hired marketing firm is going to do that or care that much for your law firm.
MONEY-SAVING LINKS TO HELP YOU
Free: Add Your Website to Our Directory http://chapter7and13bankruptcyblog.com/add-your-name
Free and Low-Cost Marketing Links for Attorneys http://www.bankruptcylinks.info/about/marketing-links
Free Stuff to Reduce Your Office Overhead Costs http://www.bankruptcylinks.info/about/marketing-links
Free Ebook: How to Start a New Bankruptcy Practice http://www.coloradobankruptcytraining.com/free-ebook
Free Training Videos – Watch Online Now http://www.youtube.com/user/MsVictoriaRing
Helpful Links When Preparing Bankruptcy Petitions http://www.bankruptcylinks.info/about/prepare-petitions Prequalify Your Debtors with the Initial Intake Form Product http://www.bankruptcytrainingproducts.com/home/initial-intake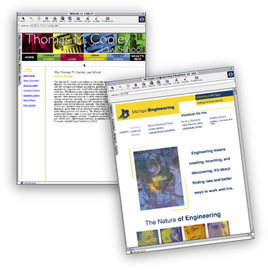 Course Number: 06262001 Duration: 2 hours Price Per Student: $35.00 Format: Instructor Led Online Classes CLICK HERE to Register
This 2 hour training course is designed to teach you how to develop your own bankruptcy related website at NO COST. We will use WordPress software and I will walk you through the various settings within WordPress so you can design your own company website within a few hours after attending this one class – guaranteed.
TOPICS COVERED:
Installing WordPress (free) Installing a theme (free) Making your own customized WordPress theme (Artisteer software costs $49) Customizing widgets and sidebars Installing plugins and activating them (free) Other tricks and techniques for personalizing your website
This is an INTERACTIVE web training seminar. This means that you are encouraged to develop your website right along with the class so that you can ask questions and get on-the-spot answers.
I look forward to helping you reduce your web design costs to zero and put the power in your hands so you can better control your legal business website.
CERTIFICATE ISSUED
After you attend this training course you will be issued a Certificate of Introduction to WordPress Web Design, personalized with your name. Print on your color printer and frame for your office. For low cost frames, we recommend purchasing from Office Max or Staples for $5.00 or less.
http://www.bankruptcytrainingproducts.com/home/web-and-teleconference-training/web-site-design-course