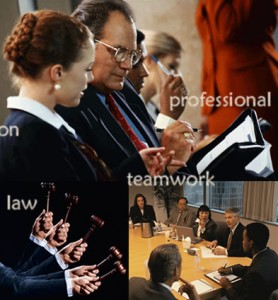 Issue 03 – November 3, 2010
COMPLIANCE WITH SCHEDULE C EXEMPTIONS
One very confusing fact for attorneys new to bankruptcy is that the debtor(s) need to reside in the state they are filing bankruptcy in for a period of 730 days (2.3 years) in order to be entitled to use that particular state's exemption allowances on Schedule C.  (Ref: 11 USC Section 522(b))
THE CASE OF JANE DOE
Debtor (who moved from Oregon) had been a resident of Montana for a period of 710 days prior to filing her Chapter 7 bankruptcy petition.  The attorney was under the assumption that as long as Jane resided in Montana for longer than 180 days (as indicated on the Voluntary Petition) that she was eligible to file in that state.
However, this assumption was only partially correct.  Even though the debtor was eligible to file in Montana due to the 180 day venue requirement; the debtor still had to reside in Montana a full 730 days in order to be eligible to be covered under Montana's exemption allowance on Schedule C.  The debtor was short by only 20 days.
After the 341 Meeting, the Trustee objected to the use of the exemption allowances.  An answer was filed amending Schedule C so that the exemption allowances reflected the exemption allowances for Oregon instead of Montana.
WHAT WOULD HAVE HAPPENED IF?
As you know, exemption allowances are the protection of a debtor(s) assets listed on Schedule A and B.  In the case of Jane Doe, she surrendered her home and car and had nothing but $5,000 in personal property that no one would have wanted anyway.  However, since Jane Doe was desolate, if these assets were not protected by exemption allowances, the court may require her to pay $5,000 out of pocket to the state of Montana.  Unfortunately, this debtor would have been unable to do this financially, which means that her clothing and other assets could have been seized by the court, sold for any dollar amount and the money turned over to the creditors.
DOES YOUR LAW FIRM NEED PARALEGAL ASSISTANCE WITH CASES?
Call Victoria Ring at 719-465-2442 or Sonya Banks at 770-601-4730, or for more information, visit: http://www.virtualpetitions.com
Talk to you next week ….
Victoria Ring Colorado Bankruptcy Training http://www.coloradobankruptcytraining.com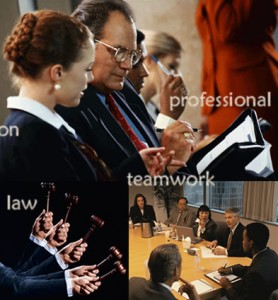 Issue 01 – October 20, 2010
This is the first issue of a new publication I plan to publish each week.  The information in this publication is made possible by the Chapter 7 and 13 bankruptcy petition reviews we do for attorneys nationwide.  We felt by sharing this information with other attorneys and law firms, it will help them to pick up specific tips and techniques to help them in their practice.  I hope you enjoy the case review this week that follows.
CRAM AND STRIP DOWNS
Some attorneys make the mistake of assuming that all mortgages are eligible for cram and strip downs.  First, we need to establish the fact that cram and strip downs have not been written into law and it is up to each bankruptcy court as to whether they accept them or not.
But let us suppose that cram and strip downs are permissible in your bankruptcy court.  The next step is to qualify the debtors.  Qualifying the debtors for a cram and strip down on their mortgage could take in a wide range of possible scenarios depending on the situation the debtors are in.  This week we encountered a situation where the debtors were unable to qualify for a cram and strip down so I wanted to share it with you.
THE CASE OF BOB AND SUE
The debtors (let us call them Bob and Sue) had their home appraised for $275,000.  They owed $200,000 on the first mortgage and $150,000 on the second.  The attorney asked us to prepare a Chapter 13 and propose a cram and strip down for the primary residence.
Now although we are paralegals and the final decision is always given to the attorney, we do warn attorneys when possible objections could occur based upon our many years of experience.  The main reason the cram and strip may not work for Bob and Sue is because they have $275,000 of SECURE property.  If the bankruptcy court seized the home and sold it for $275,000, they could completely pay off the first mortgage company and still have $75,000 left over.  This also means that since $75,000 is left over, the second mortgage company would be able to claim that as SECURE also.  The only amount of the mortgage debt that is underwater and UNSECURED is $75,000 of the second mortgage.
We suggested to the attorney to propose paying $275,000 as secure and $75,000 as unsecured, non-priority inside the Chapter 13 Plan.  This still saved Bob and Sue a great deal of money but it was not the $200,000 they had originally anticipated.  (Note: I am still amazed at how people work to push the bankruptcy system in their favor. Many people today appear to not understand what is meant to act in a fair and moral manner; but this is just my personal opinion.)
OTHER REFERENCES
Pre-Qualifying Debtors for a Mortgage Cram Down http://chapter7and13bankruptcyblog.com/archives/710
How Banks are Viewing Cram Downs Proposed in Bankruptcy http://chapter7and13bankruptcyblog.com/archives/18
Mortgage Cram and Strip Down Questions and Answers http://chapter7and13bankruptcyblog.com/archives/24
Recommended Book on Foreclosures from The National Consumer Law Center http://shop.consumerlaw.org/foreclosures.aspx
DO YOU NEED A BANKRUPTCY PETITION REVIEW?
You can save a great deal of money and ensure you have a well-detailed Chapter 7 or 13 bankruptcy petition before filing.  Here is how it works:  You prepare the petition with as much detail as possible. But before filing the petition, email it to us (PDF or Best Case format) and we provide you with a complete petition review.  This review is provided on the telephone and if a visual is needed for training purposes we will provide that at no additional charge. The costs are only $200 for a Chapter 7 and $275 for a Chapter 13.  To schedule your bankruptcy petition review call Victoria Ring at 719-659-0743.
Talk to you next week ….
Victoria Ring My Bankruptcy School http://www.mybankruptcyschool.com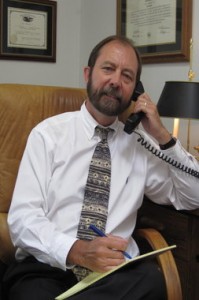 Board Certified Bankruptcy Attorney Richard West of West, Hurley and Malkiewicz in Springboro, Ohio, sent us the following feedback after reviewing My Bankruptcy School training videos for Class 1:
Dear Victoria:
I liked your Class 1 bankruptcy training videos.  I would endorse them for new attorneys, or attorneys who are new to bankruptcy, as a tool to get some practical advice on nuts and bolts of the practice.
The next step would be to do some videos on common mistakes made in preparing the petition, schedules, etc. Actually, Judge Stephen Rhoads (Michigan) did a study on that topic. I heard him speak on it as he was conducting the study, that was back in 05 or 06, I think, he was speaking in Dayton, and he noted that almost all petitions have some errors.  Some minor, some not.  A review of the schedules and forms would be a good thing to do.
One idea you might pass along would be to ask the trustees who they think consistently does a good job on petitions, and then call that attorney and see if he would give the name of a client he has that has a representative case.  The new attorney could download the petition from pacer and have an example of a petition, done by a good practitioner, and well received by trustees.  That way the form of presenting the data can be mimicked by the new attorney.  And, the experienced attorney won't have to do anything but give a name.  As you point out, good practitioners are busy.  But if a newbie asked me that question, I would be willing to do it.  Actually, I routinely answer bk questions for other attorneys.  The old-timers did it for me, and I am now one of them, I do it for the new attorneys.
Also, if you formed a group of experienced (board certified like I am or not) attorneys – you could call the group whatever you wanted – who would endorse the training you could get additional credibility – like a testimonial.  And, those attorneys who were willing to do that could appear on the site, in a bio format, with links back to our websites, and we could link to you, and to each other, and form a kind of link-wheel, thereby benefiting all of us.
Rick West, Esq.
For more information about My Bankruptcy School visit: http://www.mybankruptcyschool.com
To visit the website of Attorney Richard West, visit: http://www.debtfreeohio.com