– are they really free?
First Premier, Orchard, Centennial, Horizon, Applied and Aventium Banks are only a few of the many banks who take advantage of debtors who file bankruptcy.  Here is how their legitimate scam works:
1.  The debtor is sent an offer to rebuild their credit with the kind and generous support of the bank.  Normally, the card is mailed with no request for an application to be completed and an actual credit card is also sent for instant activation.
Note: The debtor is normally not aware that once they file bankruptcy, they will not be eligible to file for several years, so this debt could be around for a long time.
2.  The debtor is given a pre-approved credit limit of a whopping $200, $500, $700 or other small amount.
Note: In the Initial Disclosure and Important Information About Fees, Rates, Costs, Limitations, Available Credit and Other Terms (for one of the banks; which few people never take the time to read) it states the following fees for obtaining a $700 credit card:
a.  25.00 (one time processing fee) b.  $150.00 (one time first year annual fee) c.  $174.00 (annual servicing fee)
In addition, the Annual Percentage Rate is 36 percent and there is a $35.00 fee for late payments.
Note: I personally am aware that credit card companies who participate in legitimate scams like these have been known to intentionally hold mail and not post payments to customer accounts in order to apply the $35.00 fee to as many accounts as possible.  This late fee is reported to the credit bureau and any good standing the debtor obtained is now lost.
SUMMARY
If you are a bankruptcy attorney, it is suggested that you relate this important information to your clients.  Banks like these purchase lists of those who file bankruptcy so it is very likely that your clients may receive a mailbox full of offers from companies offering legitimate scams like these.
However, similar credit card offers do nothing to help build the credit of those who file bankruptcy.  These legitimate scams only prey upon people who are financially struggling. They have no concern whether the debtor rebuilds their credit or not. Their only concern is making money and getting paid.
Also, banks know that debtors filing bankruptcy normally have a lot of credit card debt.  When the debtors no longer have credit cards, they feel lost for a period of time during the transition from being in debt to being debt free.  This is the time that illicit scams are offered to debtors.
Help your clients to stay out of debt so they never need to file bankruptcy again. Teach your clients that filing bankruptcy may be their key to becoming debt free and give them a book by Dave Ramsey so they learn to live a debt free life. http://www.victoria-ring.com
Hi Everyone
Today is January 1, 2011 and I thought I would write a personal note to all my readers and subscribers instead of simply sending a greeting. However, I want to wish you a happy holiday season and I hope you and your family had many blessings.
I also have had many blessings.  In fact, my whole world changed in the past 30 days and I thought I would share the experience with you so you may receive a blessing also.
In late November I accidently fell in my home twice.  Both times, I was unable to get up because I had no feeling in my knees.  This experience scared me and I immediately called my doctor.  After an examination I learned that the pain in my hips and knees was caused from inactivity and I needed to begin some type of therapy or I would be in a wheelchair.
Due to the fact that I have no health insurance and cannot afford to pay a hospital for daily therapy, I decided to look for a diabetic therapist who needed a roommate.  This way I could reduce my expenses and receive the benefit of daily therapy.
Note:  I know this sounds like it would be hard to locate a person with this criteria, but it requires the same skill level as targeting your customers when building a business.  You define exactly the type of person you want to find and you do not stop until you find that person or customer group.
Within just a few days of searching on Roommates.Com and Craigs List, I found several prospects in my age group.  I contacted them and chose a good Christian lady named Dee who has a kind heart.  But there was one possible problem; she lived on a 10 acre ranch with horses and virgin forests in the most beautiful area of Colorado.  Why is this a problem?  I was born and raised a city girl.  When I moved to Colorado Springs I thought it was living in a small town; but I soon discovered that nothing could compare to living in the country.
However, after visiting beautiful Custer County I fell in love with it.  In fact, I loved it so much that I decided to make any adjustments necessary to move in and become Dee's roommate.  But let me tell you, there has been some big adjustments.  For example, I wanted to go to my bank to make a deposit.  The closest branch location for my bank was in Pueblo.  The sign on the highway said that Pueblo was 56 miles away; however, when you are driving on 2 lane mountain roads with sharp turns and no guard rails, the fastest you can drive is 15 miles per hour.  This means that to travel 56 miles takes almost 2 hours, not 1 hour.
Next, it is taking me a lot of time adjusting from man-made lights to God-made lights (stars and moon.)  Although I must say that the God-made lights are much more beautiful, it still takes some getting used to.  At this point I am not able to drive in the dark; which means that when I leave the house, I have to make sure I have enough time to do what I have to do and get back before dark.
Oh well … I am sure that everything will work out fine and I will learn a new way of life in 2011.  I cannot wait to start horseback riding and begin exercising every day.  My roommate runs a horse rescue and after restoring the horses back to health, she provides them to ranches where children with cerebral palsy and other health problems ride and take care of them for therapy also.  It is a wonderful thing that Dee does and it does my soul good to be a part of it.
So you see …  what started out as a big problem (loss of my hips and legs) has turned into a life changing event where I am richly blessed.  As a Christian I thank Jesus Christ for His blessings. Others who do not worship Jesus Christ will look at my experience differently.  However, if you take anything away from this article, take away this one lesson:
Looking at the positive instead of the negative will cause positive things to happen.
PHOTOS
If you are interested in viewing some photos of the area surrounding my new home, visit: http://www.mywestcliffe.com/videos/custer_county_1/westcliffe3.html In 2011, I am going to offer personalized training options so that people can bring their families here for vacation if they want, or come alone and stay in one of the beautiful bed and breakfast inns close to my home.  I provide transportation and all your meals while you are trained in any areas you need.  This includes setting up a new practice, operations and procedures, marketing, as well as petition preparation and advanced levels of pleading work.  If this is a service you would be interested in, please email victoriaring1958@gmail.com or call 719-783-3797.
Happy New Year 2011
Issue 06 – December 18, 2010 RE: THE IMPORTANCE OF A THOROUGH ASSET SEARCH
As an independent paralegal I am often approached by people who want to file bankruptcy but have no clue how to start the process. This is an opportunity for me to provide them with the names of two or three attorneys that I work with, which in turn provides me with an income for doing the paralegal work under the direction of the attorney.
After the clients have signed the retainer agreement and paid their fee, I begin by meeting the clients in a comfortable location (i.e., their home, the office in my home, a quiet area inside Panera Bread, etc.)  If the attorney has no prior experience in bankruptcy he or she will accompany me to this meeting. If not, I provide a written summary of our meeting for the client file.
It was during one of these meetings that I met two very nice people that I grew to like.  In fact, I took a special interest in helping them because the reasons they were filing bankruptcy was through no fault of their own.
Through the post-bankruptcy process I met with both clients two times and made them a part of the entire intake process.  (I live by the rule that an informed client is an easy client to work with.)  We also exchanged numerous phone calls and emails in addition to the meetings.  With all this communication you would think that I would have done a complete and thorough asset search, but I accepted the clients at their word. When they told me they had no additional real property I accepted this statement as fact.
When all the work had been done and we sat down to meet with the attorney to sign the bankruptcy petition, the client said:  Hey, does the land my wife was deeded by her dad matter?  The attorney and I stopped dead in our tracks and looked at each other in shock.  The attorney asked several questions which revealed a piece of property worth about $150,000.  Even when the property was divided by thirds, the clients portion was still a whopping $50,000.  This changed the entire petition and all the work I had done would need to be updated, which delayed the petition process.
The lesson here is that no matter how nice, kind, honest and sincere a person is, each person interprets their assets in various ways.  When I asked the clients why they did not tell me about the piece of land before, they said that the wife had not signed the deed so they didn't think it was in her name.  (Notice how consumers with no legal experience interpret the law.)
Learn from my mistake (which I will never make again):  If you will take the extra second or two to see the world from the perspective of the client, you will save yourself a great deal of time and eliminate a great deal of drama in your law firm operations.  And never forget to do a thorough asset and liability search; the minimum being a PACER search and a search at your local County Recorders office (or tax records office) for additional real property and foreclosures that could be associated with the clients.
Perhaps the links below will help you to protect the clients, the law firm and the bankruptcy system as a whole. Do your part and do a good job, which ultimately saves you time, money and frustration.
Online Resources for Doing Background Checks
Also begin by doing a free search of court records at: http://www.pacer.gov/ The site below offers links to military records, court records, inmate searches, vital statistics (background checks cost a small fee) http://www.publicrecordcenter.com/ Use of the links on the following site is absolutely free, although some state or county agencies may charge fees for accessing public records. http://publicrecords.onlinesearches.com/ and http://www.blackbookonline.info/
It also would not hurt to always do a search in the Sex Offender Registry http://www.nationalsexoffenderregistry.net Paid Services (average price $2 to $60) Note: I suggest attorneys only utilize paid services for criminal and background checks if you discover assets and liabilities that could constitute fraud by the client(s.) https://www.intellicorpintouch.com/productsandservices/
________________________
Disclaimer: This article is written for training purposes only and should not be considered legal advice. The author is not an attorney and has never attended law school. The information in this article is written from the 30+ years of knowledge working as a paralegal in the legal industry and from personal experiences working under the direction of licensed bankruptcy attorneys.
REFERENCE LINKS
Free Attorney Training Videos http://www.youtube.com/user/msvictoriaring Free Bankruptcy Training Articles http://chapter7and13bankruptcyblog.com/
Free Tools for Attorneys http://www.bankruptcylinks.info/about/free-stuff and http://www.bankruptcylinks.info/about/free-supplies
Enroll in the Chapter 7 or Chapter 13 Online School http://mybankruptcyschool.com/ Bankruptcy Research Links http://www.bankruptcylinks.info/about/research Help When Preparing Petitions http://www.bankruptcylinks.info/about/prepare-petitions
Complete Bankruptcy Motion Package (over 300+ templates) http://www.bankruptcytrainingproducts.com/home/complete-bankruptcy-motion-package
Initial Intake Form Package http://www.bankruptcytrainingproducts.com/home/initial-intake
Bankruptcy Attorney Help Line Main Office: 719-659-0743 (Victoria Ring)
Issue 06 – December 11, 2010
RE: THE TRIED AND TRUE METHOD OF BUILDING YOUR LAW PRACTICE
We had a couple who originally wanted to file a Chapter 13 so they could keep their home. However, they were unable to pass the Means Test.
Is this a problem? You bet it is.  Many attorneys who are practicing consumer bankruptcy today did not obtain proper training before starting their practice. Many of them opened up a Chapter 7 and 13 practice because they wanted to make extra money without realizing the consequences of that decision.
Besides, the majority of attorneys believed that preparing the bankruptcy petition was nothing more than filling out a set of forms.  I know this because there are many virtual bankruptcy assistants today who are working for attorneys and charging them $300 for preparing the petition based upon the assumption the forms are easy to prepare. They do this because the majority of them provide poor quality work and have little or no law firm experience.  Any experienced, reliable virtual bankruptcy assistant who provides paralegal level quality is going to charge double or triple that rate.
Unfortunately, if you combine an attorney with no prior bankruptcy training with a virtual bankruptcy assistant who provides poor quality work, you end up with a big mess.  So, I decided to write this article, based around a very important topic and help you to avoid this situation.
Using the Means Test as the Qualifier
The Means Test was developed to provide a way for the legal system to determine if a client is eligible to file a Chapter 7 or 13.  However, when the debtors qualify for a Chapter 7 on the Means Test but want to keep their home, attorneys will do a wide variety of manipulation to either lower expenses or raise the income, just to satisfy the debtor.
This  is FRAUD and the attorney and possible the virtual bankruptcy assistant can get in a lot of trouble. Here are some things that could happen if the debtors qualify for a Chapter 7 and the attorney places them in a Chapter 13 just to save their home:
1.  The Trustee and/or the creditors may object to the Chapter 13 Plan simply because the debtors are below the median on the Means Test. If this happens and the trustee demands the case be converted, the attorney and staff have wasted a lot of time and money. It would have been less costly to do the Chapter 7 in the first place that the debtors qualified for.
2.  The debtors will be unable to make the Plan payment and everyone loses; the court, the attorney and the debtor.
3.  Once Schedule I and J of the bankruptcy petition is filed, if adjustments are later made to the Chapter 13 in order to qualify the debtors for a Chapter 7, the attorney will need to provide the court with detailed reasons as to why and precisely how the income and expenses changed from the original that was filed.  If not, the attorney could be sanctioned for filing a fraudulent bankruptcy petition.
4.  The debtors will be locked into the Chapter 13 Plan for a period of 3 to 5 years.  This could mean that they will be unable to earn more money without paying it to the court. This also means that if their income should drop, they may be forced by the court to convert to a Chapter 7.  And upon conversion, the assets and liabilities the debtor was paying back in the Chapter 13 could cause devastating financial results. Back to our debtors
An attorney I worked for encountered the problem that many attorneys across America encounter. He had debtors who qualified as a Chapter 7 but they wanted to file a Chapter 13. I was hired to act as the paralegal and convince them why it was to their advantage to file a Chapter 7 and let their house go.  Unfortunately, these are skills that need to be trained and attorneys with no bankruptcy experience and $300 per petition virtual bankruptcy assistants will often never question or catch this error; which is causing catastrophes in the lives of debtors nationwide. In fact, it is becoming an epidemic that my heart is hurting to solve.
It took two meetings before the couple were finally convinced to surrender their home, walk away and start over fresh again.  But once they made the decision, they knew it was right for them.  In fact, they were so overjoyed and happy it made all our efforts worthwhile.  In fact, here is an email the debtors recently sent me:
Dear Victoria:
My husband and I cannot thank you enough for taking time to work with us. We have heard many horror stories of attorneys who never care about their clients. It is rare to find someone like you and the attorney to actually take time to sit down and talk with us.  You both answered all our questions and made it so easy to get in touch with you by email or phone. We cannot thank you enough.  Without you taking the time to care about us, we would have mistakingly filed a Chapter 13 and be in the same situation we are in today in 5 years. By filing a Chapter 7, which we really qualified for and could afford, we are able to walk away from the past and begin all over again. We should be back on our feet this time next year and we owe it all to the honesty and concern you and your attorney showed to me and my husband.  We have already recommended two new clients to the law firm. These are friends who were scammed by bankruptcy attorneys and left in bad shape. We know you can help them because you helped us.  May God bless you. Summary of This Article
The email above was published to help you understand that the old tried and true method of providing high quality customer service to your clients is still the method that will work to build your law firm. Besides, good customer service will never cost you anything. It will do nothing except help you and your law firm grow by leaps and bounds.
REFERENCE LINKS
Free Attorney Training Videos http://www.youtube.com/user/msvictoriaring Free Tools for Attorneys http://www.bankruptcylinks.info/about/free-stuff and http://www.bankruptcylinks.info/about/free-supplies Enroll in the Chapter 7 or Chapter 13 Online School http://mybankruptcyschool.com/ Bankruptcy Research Links http://www.bankruptcylinks.info/about/research
Help When Preparing Petitions http://www.bankruptcylinks.info/about/prepare-petitions
Complete Bankruptcy Motion Package (over 300+ templates) http://www.bankruptcytrainingproducts.com/home/complete-bankruptcy-motion-package Initial Intake Form Package http://www.bankruptcytrainingproducts.com/home/initial-intake
Bankruptcy Attorney Help Line Main Office: 719-659-0743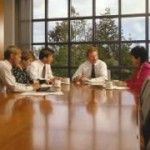 Many of the attorneys that we prepare petitions for are shocked when they go to their 341 Meeting and receive a list of Trustee Recommendations.  Because we provide paralegal services to our attorneys through confirmation of the plan or discharge of the Chapter 7 they will call us back to review the issues addressed by the Trustee, sometimes thinking that the petition could have been prepared wrong.
While we are quick to fix any problems that may have been caused through our error, some attorneys who are new to the industry become nervous because they do not understand how to solve the issue and dispute the Trustee. In fact, many automatically assume that just because the Trustee made a recommendation, they must abide by it and make the change.  This is simply NOT true.  First of all, a Trustee is NOT required to be an attorney to be hired for the position, so there is a possibility that the Trustee (whether he or she is an attorney or not) can make a mistake.
Here is one example of an error a Trustee recently made that we disputed:
We prepared a Chapter 7 for an Ohio attorney.  When the attorney went to court the Trustee objected to the use of the exemption allowance of $800 for the security deposit.  We used Ohio Revised Code Annotated Section 2329.66(A)(18) on Schedule C but the Trustee said we needed to use Section 2329.66 (A)(3) instead, which provided for no exemption allowance.
Now, if this would have been handled by a non-seasoned attorney, the attorney may have made the change which would have resulted in the debtor paying $800 out of their pocket.
But we were determined to protect the debtor as much as possible.  I personally looked up Section 2329.66 (A)(3) and read it.  This code ONLY referred to a security deposit that would have been received within 90 days of the filing of the petition.  A quick cross-reference showed me that the debtor's lease on their apartment would not expire within the 90 day guidelines set forth by this code. Therefore the debtor's were eligible to use Section 2329.66(A)(18) as we had originally filed with the petition.  This saved the debtor $800 and the attorney learned a very valuable skill in protecting his debtors.
Another Example
We had a case where the Trustee demanded an additional $1,500 be paid per year from the proceeds of the tax refund check and he wanted this money placed inside the Chapter 13 Plan.  Unfortunately, the debtor had lost his income and would not qualify for a tax refund this year and therefore could not pay the $1,500.
Rather than change the Plan and comply with the Trustee's unreasonable request, we contacted the tax preparer and asked them to fax us a letter stating the debtor would  not be receiving a refund check.  We then faxed this to the Trustee and the Trustee withdrew his recommendation.  This saved the debtor $1,500 and the attorney learned a very valuable lesson in protecting his debtors also.
Summary
Attorneys always have the ability to dispute and question any Trustee Recommendations that are made.  However, attorneys must also have enough knowledge of the bankruptcy law to protect their debtors and not allow the Trustee to take more than is permitted.
However, because many attorneys have jumped into the field of bankruptcy with no prior knowledge, and with the pre-conceived notion that bankruptcy is a quick and easy way to make money; problems like these are happening at alarming rates.  I strongly urge any attorney who fits this scenario to obtain training to protect your debtor or you are doing them a great injustice.   Two resources I suggest you consider are:
Excellent Books for Attorneys: http://shop.consumerlaw.org/forlawyers.aspx
Online Petition Training http://mybankruptcyschool.com or, for specialized training, contact:
Colorado Bankruptcy Training Office: 719-659-0743
BEFORE OPENING YOUR PRACTICE
1.  If you have been practicing law in a civil or state court, make sure you comply with all the requirements in your jurisdiction to practice in front of a federal judge.
2.   Call your local bankruptcy court and find out the procedures for obtaining your ECF (electronic court filing) number. The procedures are different in every state.
3.  Download a free set of (1) Client Intake Forms; and the (2) Bankruptcy Attorney Retainer Agreement at: http://www.bankruptcylinks.info/about/free-supplies
4.   Read and purchase the highly recommended Nolo book (written by attorneys) titled: "Consumer Bankruptcy Law and Practice" at: http://shop.consumerlaw.org/forlawyers.aspx SEPARATING FOOT TRAFFIC
The perfect scenario would be to have a dedicated area for your bankruptcy practice if you practice other areas of law.  The main reason for doing this is to separate the consumer clients from your business clients.  The average family filing bankruptcy has a completely different focus compared to the company president who is negotiating terms with an overseas supplier. If you do not separate the groups, meaning that the reception areas and interview rooms are not in the same area with your business clients, a tension will develop and harm your relationship with both client groups.
It is almost like going to the garage to have your car worked on and the mechanics also cooked your meals and had a full service restaurant while you waited. The two worlds do not go together and clients become uncomfortable; resulting in loss of profits for your law firm.
Establishing Private Interview Rooms
It is essential that the clients who are hiring your law firm to handle their bankruptcy (one of the most life changing events in their life) that they feel comfortable and respected. The only way to accomplish this is to talk to the clients in a private setting.  Some attorneys use their office for the meeting but it may be intimidating for clients to sit across from and attorney and talk to them. This scenario places the attorney in the controlling position and makes the client feel intimidated.  However, placing the clients in a private room, allowing them 5 or 10 minutes to become comfortable and having the attorney enter and sit down to talk with them on a friendly basis, places the client in the superior position and creates more openness and willingness to cooperate and answer the questions in more detail.
One idea that worked really well
In 2005 and 2006, I helped attorneys establish 72 different law firms throughout the United States. This experience gave me the ability to watch a variety of different scenarios play out and determine which set-ups were the most successful.  The set of operational procedures that consistency worked every time was the following:
1.  Clients initially calls the office.  The person answering the phone would determine if the clients was in an emergency situation (such as a foreclosure, etc.)  If so, they were asked to set up an appointment immediately.  But if the client was not in an emergency situation and was indecisive, the person answering the phone emailed them a set of Initial Intake Forms (4 pages) which you can purchase at: http://www.bankruptcytrainingproducts.com/home/initial-intake
2. Once the forms were returned to the attorney, the attorney uses the answers to determine if he or she is going to take the case. If so, the clients were called and an appointment was set.
3. When the clients come to the law firm for their appointment, they meet the attorney in person for at least 5 minutes. This establishes trust, plus the attorney needs to be present to explain the Retainer Agreement and collect the retainer fee.  Many attorneys ask for $500 initially to start the case with $299 or $274 paying the filing fee.
Note: During this consultation is where attorneys must learn how to market and sell their services. This is an area where I personally work with attorneys because they are not taught marketing skills in law school.  If you are an attorney interested in this service, call me (Victoria Ring) at 719-659-0743 and we will schedule an appointment. The training can easily be done by telephone and normally takes less than 1 hour (a cost of only about $125.)
4. Once the Retainer Agreement is signed and the down payment collected, the clients are placed in an area where they will watch all the Bankruptcy Basics Video Set provided free from the US Courts website at: http://www.uscourts.gov/video/bankruptcybasics/bankruptcyBasics.html
These videos can be downloaded (copy and paste the link to your law firm web page) and played on a laptop for your clients to watch in the office or from the clients home computer.  It is essential that the clients watch these videos before filling out the 30-page Client Intake Form package that you downloaded at http://www.bankruptcylinks.info/about/free-supplies because it cuts your interview time by 70% or more.  This is due to the fact that by watching the Bankruptcy Basics Video Set, all their initial questions are answered and you do not need to spend time repeating yourself and answering the same questions over and over.
5. Next, give your clients the 30-page set of Client Intake Forms to fill out. Make sure they understand the importance of reading the instructions that are provided so they will understand how to properly complete the forms; also saving you preparation time as well as accuracy of information.
Some attorneys prefer that their clients complete the forms in their office. They provide their clients with a private room, offer them snacks and something to drink, then leave them for 30-45 minutes to fill out the forms.  This accelerates the process and prevents the downtime of waiting on clients to go home, complete the forms and return them to the office.
After the forms are completed and before the clients leave the office, the attorney (or a staff member who is knowledgeable of petition preparation and the reason why specific information is needed) will sit down with the clients. They will go through each page of the forms and when a blank area is encountered, they can obtain the information right at that time from the clients while the information is fresh on their minds. This also helps to save time and money for the law firm.  In addition this procedure also save preparation time as well as accuracy of information.
VERY IMPORTANT: AVOID THIS
Due to the rapid growth of the bankruptcy industry, many new attorneys have entered this field of practice who have not been properly trained. Some of them have been told by attorneys (from previous generations) that debtor bankruptcy is nothing more than filling out forms. But when the attorneys get their first case, they encounter many problems and some are actually sanctioned for the poor quality of service they provide.
Rather than risk all this drama, doesnt it make more logical sense to take a moment now and obtain the training you need so that your law firm is more financially stable and the services you provide are worth the money the clients pay you?  If you agree, then I strongly urge you to always:
1.  Meet with your client the first day they come in for an appointment; 2.  Send them periodic emails to let them know you are working on their case; and 3.  ALWAYS make sure you attend the 341 Meeting and DO NOT use a substitute.
One of the biggest mistakes a law firm can make is to hire another attorney to attend the 341 Meeting to represent their clients.  The only acceptable method of doing so would be if the clients are introduced to the alternate attorney and they actually hold a conversation with him or her. After the conversation, the clients should be the only people who give their permission to accept the alternate. Anything less is not being respectful to your clients who paid their hard earned money to have you represent them.
Attorneys who simply collect the money and have other attorneys attend their 341 Meetings creates havoc for the client.  Imagine this: The clients are embarrassed about their financial situation. They are terrified and very nervous when they go to court.  When they arrive, they do not see their attorney. The client's panic.  Suddenly, an attorney they have never met, taps them on the shoulder and tells them he or she is representing them at the hearing. The clients are totally confused. They have never met this person and the confidentiality they thought they shared with the attorney they hired has been breached from their point of view.
HELP FOR YOUR LAW FIRM
Are you an attorney who needs to reduce the drama in your law firm and increase your profits? My fee is only $125 per hour; so for about $125, we can have a phone consultation and I will help to prepare a set of procedures for your specific law firm based upon your needs and goals. In fact, after our conversation, I will put together a Procedures Manual (based upon our discussion) at your request.
Other consultants charge thousands for this service, but due to my low overhead you can save money and receive the same services I used to provide to law firms when I was traveling around the country. Still skeptical? Call some of our attorney references at:  http://www.bankruptcylinks.info/about/attorney-references
To set up your consulting appointment call 719-659-0743 or email victoriaring1958@gmail.com
Colorado Bankruptcy Training and Virtual Petitions have teamed up to offer bankruptcy attorneys the convenience of a HELPLINE.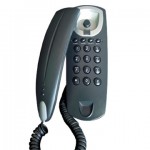 THE HELPLINE WORKS LIKE THIS:
At any point during the intake process and even pre or post petition, you or a member of your staff can contact us with any questions regarding Chapter 7s and 13s. This contact can be made by email or telephone; whichever is convenient for you.  We will then do our best to answer the question or assist you in any way to solve the issue.
BONUS:  And during the process, we will train you in a variety of skills so that you eventually never need us.
Sonya and I decided to initiate this service because we are finding that most attorneys open up new bankruptcy practices without any prior knowledge of the intake process. In law school, attorneys are trained in the law, not the process that most paralegals perform.
Within the past month we have had four attorneys ask if they could call us to discuss their cases to gain insight from our combined 37 years of paralegal experience.  And this is why we decided to announce the service to our LinkedIn members to see how popular the service is received.
TO GET STARTED
1.  Email your name, law firm name, address, city, state and zip, telephone and email address to victoriaring1958@gmail.com  PAY NO MONEY UPFRONT.  (We provide the service and bill you after 30 days. There is NO RISK on the attorney's part whatsoever.)
2.  Next, call or email the HelpLine when you have a case or issue regarding a Chapter 7 or 13 case.  Remember, we are not attorneys and we cannot provide legal advice. But we do have a wealth of knowledge in Chapter 7s and 13s that we enjoy sharing with attorneys so that the law firm prospers and the client receives the best benefits that bankruptcy can offer them. Monday through Friday HelpLine: Morning Shift: Sonya Banks 6:00 am to 12:00 noon PACIFIC time: 770-601-4730 Evening Shift: Victoria Ring, 12:00 noon to 7:00 pm PACIFIC time: 719-465-2442
3.  At the end of the month, we will provide you with a detailed invoice containing the clients' name with a summary of our discussion.  You are billed at the rate of $125.00 per hour which is about half of what other on-demand support services charge.
If this is a service you do not need, please forward it to a new attorney who may benefit from the HelpLine.  Sonya and I have a passion for the debtor and we enjoy working with attorneys who feel the same way.  We hope to work with you and your staff soon.
Victoria Ring Colorado Bankruptcy Training http://www.coloradobankruptcytraining.com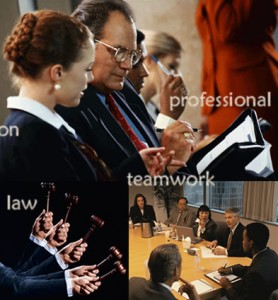 Issue 04 – November 15, 2010
RE: UNEXEMPT EQUITY IN A CHAPTER 7
When Mary Doe (fictitious name) filed her Chapter 7 bankruptcy petition, the attorney used the Kelly Blue Book TRADE IN value for her car on Schedule B; which was $5,200.  The attorney was not aware that the local Trustee used the PRIVATE PARTY value from the Edmunds website.  The Trustee claimed that by using Edmunds and the Private Party value, he determined the market value of the car to be $7,800 instead of $5,200 and objected to the granting of a discharge until the unexempt equity ($4,500) was paid or the items would be seized and sold by the court.
From the courts point of view, this scenario makes perfect sense. Mary is asking the court and her creditors to forgive her of over $200,000 in debt resulting from a foreclosure and medical bills.  In exchange, she only needs to pay the court $4,500 in unexempt equity.  But from a human point of view this news is devastating because Mary is penniless. After paying her basic living expenses, she has less than $5 in cash to live on.  How can she pay the court $4,500?
Some people may say that Mary should find a job and increase her income; but Mary lost the muscle control in her hips and legs from 18 years of uncontrollable diabetes. She now must use a cane to walk short distances and a wheelchair for longer distances. Therefore, Mary is severely limited in her ability to earn an income outside the home.
In addition, Mary's car is her only mode of transportation and she has no living relatives or friends that live close enough to provide daily transportation to meet her basic needs. If Mary loses her car, she will be unable to get to the doctor and the grocery store, thereby causing her to eventually become an award of the state as she would be forced on welfare simply to survive.
POSSIBLE SOLUTION NO. 1
The Chapter 7 may be able to be dismissed due to the fact that Mary would be placed in a hardship (much worse than she would have been prior to filing bankruptcy) if the present bankruptcy were to continue.  However, in order to dismiss the case, it would require the filing of a pleading and a court hearing would need to be scheduled in order to render a Judge's decision on the matter.  Mary may also need to hire an attorney to represent her at the hearing, which she clearly cannot afford.
Note: Debtors are normally prevented from dismissing a Chapter 7 case when unexempt equity is involved, which is different from how unexempt equity is treated in a Chapter 13 filing.
But there is a problem; once the Chapter 7 case would be dismissed, Mary would be back to Square One and still owe her creditors $200,000; therefore, they would begin collection procedures again.  Since Mary has already revealed her car as an asset in the bankruptcy filing, the creditors will know this asset exists and would naturally file a lien against it and take the car anyway.
POSSIBLE SOLUTION NO. 2
Working with the attorney we naturally came to the conclusion that Possible Solution No. 1 was not in the debtor's best interest.  Eliminating this solution left us with the only possible choice and that was to come to an agreement with the Trustee on the amount of unexempt equity Mary needs to pay back.
To do this, the debtor had to agree as to the true market value of her car.  She visited three different automobile dealers: (1) dealers who sold new and used cars; (2) dealers who only sold used cars; and (3) Buy Here Pay Here car lots.  She obtained a written proposal from each which amounted to $6,400, $6,700 and $6,900 respectively.
The attorney called the Trustee and convinced him to allow the lower $6,400 estimate simply because Mary was penniless and unable to afford to replace her current vehicle.  In doing so, this left Mary with unexempt equity of $3,100.  Due to Mary's financial condition, the Trustee also agreed to accept monthly payments in the amount of $258.34 so she could keep her car.
Problem:  Although this appears to be a better solution for Mary compared to Possible Solution No. 1, where is Mary going to get the extra $258.34 per month to pay the Trustee?  Besides, if Mary agrees to make these payments, the Trustee will want to know where this extra money was obtained and why it was not included as income on Schedule I when the petition was filed.
Important Lesson:  Many Trustee's use this approach when a Chapter 7 is filed because they are able to determine if the debtor has lied about their true income. By placing a debtors assets on the line and threatening to take them away, debtors often come up with extra money and then the Trustee can dismiss the case because the debtors committed perjury by misrepresenting their income on Schedule I.
At this point is when a discussion with Mary was necessary in order to resolve the issue.  When I contacted Mary (on behalf of the attorney) she said that her ex-husband offered to make the necessary monthly payment so that she would not lose her only mode of transportation.  Once the Trustee accepted the newly proposed amount of unexempt equity. Mary's cousin mailed a check for $258.34 to the Trustee every month and satisfied the court's requirement.
What if …?
What would have happened if Mary told us she would pay the $258.34 to the Trustee each month to keep her car?  Before making a proposal to the Trustee we would need to know where she obtained this additional money and why it was not reported on Schedule I.
If Mary had recently received a raise in salary, we would need to amend Schedule I to report the new income and obtain pay check stubs (which would be used as Exhibits) to verify the increase in salary. If Mary said she rented a room in her home to get the extra money we would need a copy of the rental agreement.
But in Mary's case, her ex-husband agreed to make the payments because he knew that Mary was penniless and would be on welfare if she lost her car.  In addition, the ex-husband knew he could not buy a reliable replacement vehicle for $3,100.  In this case, the ex-husband wrote a letter to the Trustee stating that he agreed to make the payments and the ex-husband made these payments directly from his personal checking account throughout the payment duration.
Are You An Overworked Bankruptcy Attorney?
We are accepting new attorney clients. Please give me a call at 719-465-2442 to discuss your bankruptcy case needs. I am normally in the office from 10:00 am to 8:00 pm Mountain Standard Time.
Talk to you next week ….
Victoria Ring Colorado Bankruptcy Training http://www.coloradobankruptcytraining.com