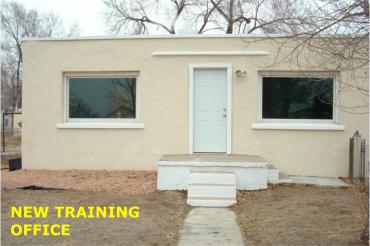 My staff and I just opened a new training office in Pueblo, Colorado.  Please update your records to the following:
Pueblo, Colorado 81001 Office: 719-696-8014
This office provides advanced training for attorneys (and those working for attorneys) in the bankruptcy field to advance their skills and knowledge in all areas to best benefit the law firm.
For example: Our next training session is scheduled for March 2-3 with an attorney who is flying in from Sacramento. I will spend 2 days setting up her law firm and training her in a wide variety of different techniques to streamline her operations.
When the attorney returns to her office she will be ready to accept clients because all her office procedures and marketing will be in place. Then, I can assist her remotely for any length of time, assisting her with actual cases and walking her through the entire process with her first client.
The cost for personalized, advanced training is a very affordable $850 per day. Most attorneys only need 2 days of training but 3 days is available if needed. Although most attorneys fly into Denver where we pick them up and take them to the training location, there are other law firms who will fly us to their location so that the attorney, as well as the entire staff can be trained at one time.
If you would like to discuss these options for your law firm please visit: http://www.victoria-ring.com or call me personally at 719-696-8014.
Remember: There are no stupid questions, only stupid answers.
Victoria Ring Certified Paralegal and Business Coach
— by Victoria Ring, http://www.victoria-ring.com
I recently met a gentleman named Kevin who owned several properties in Pueblo, Colorado.  He presented a lease-to-own option to me on a home that was purchased as a foreclosure. In fact, the property was in such disrepair that the property sold for only $14,000.  However, after Kevin made an investment of only $20,000 to improve the property, the market value increased to $48,000 and was placed in a livable condition.
After the improvements, instead of renting the property, Kevin decided to lease it.  What is the difference between a lease and a rental?  People who lease a property with the intention of purchasing it, normally take better care of the property and often invest money into additional renovations.  On the flip side, renters are known for destroying property and often leave owing the landlord rent.
Lease to own options vary; there is no standard agreement.  The offer Kevin presented to me was to rent the property for 6 months.  Then, if I decided to purchase the property, one-half of the rent I paid would be applied toward the purchase price as well as any renovations I had completed.
But the best part of the deal was knowing that I did not need good credit or a large down payment to qualify.  Since Kevin and his company owned the home, I would be purchasing it from him.  With a positive 6 month rental history I qualified for a 8-percent loan with no jumping through hoops at the standard bank.
These options are very attractive to people who have filed bankruptcy and those who have suffered job losses and have very little money as a downpaymernt to purchase a home.  These options also help to clean up neighborhoods and renovate properties that would have otherwise sat vacant and attract crime; eventually causing the demise of the neighborhood.
Another group that is benefiting from the lease-to-own options are homeowners who are unable to sell their homes.  Instead of letting the home sit vacant while they pay the monthly mortgage payment, the homeowner will enter into a lease-to-own agreement. Some will ask for a substantial amount down to carry the loan while others only ask for the first and last months rent (as in a standard rental.)  And smart real estate agents will suggest these options to their clients in order to alleviate the owner making the mortgage payment and immediately generate them a positive cash flow.
If you would like to know more about the lease-to-own options I urge you to do some research on the internet.  Or, feel free to send me an email at victoriaring1958@gmail.com and I will be happy to share my knowledge or help you in any way I can.  Or, visit my website for business coaching and training options at http://www.victoria-ring.com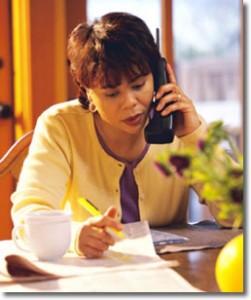 Like me, I am sure you may have been very disappointed in the quality of training available today. It seems everyone wants to be an instructor, but few may actually have the training, knowledge and experience you need to develop a business or law firm and have it become profitable.  Sometimes it feels like everywhere you turn, someone is trying to make a buck; and rarely do we run into a good business coach that is concerned about our specific needs and goals.
You may be asking: What benefit would a business coach be to my business or law firm anyway? And, how do I find business coaches who care about my needs and goals instead of just making a buck?
Lets begin by understanding what a business coach is. Actually, the concept is not new. In the old days (before the internet), if a person wanted to start a new business or open up a law practice, they worked as an apprentice under an experienced mentor.  However, today, the world is going at such a fast pace that people do not have the time to invest in these old methods. This is why business owners and attorneys hire experienced and professional business coaches.
Besides, hiring a business coach could easily save your business or law firm hundreds of thousands of dollars. In addition, a business coach will save you a great deal of time spent making mistakes and learning from them on your own.  Instead, a business coach will take your business or law firm from Step 1 to Step 151 in just a few days; something you are unable to do yourself.  And these are just the beginning of the benefits a business coach can provide to your business or law firm.
How do you find good business coaches? Here are a few tips to get you started:
Begin With Search Engines
Go to any search engine and type in the search words: training consultants AND business consultants AND hire a mentor AND hire a  business coach. You will find a vast array to begin your research.
Use the Telephone More Than Email
Too many people today rely solely on email. They will send 20 or 30 emails back and forth (which can take an hour or more) versus picking up the phone and having a 5 minute conversation.
TIP: Send an email to a business coach and ask them when they will be available for a telephone conversation. This way you eliminate telephone tag.
Once you are speaking with the business coach on the telephone, ask them to provide you with information about the business or law firm they have experience with. Find out the name if possible (so you can Google it later) and listen for the passion in their voice for the company they helped to build or provide consulting for.  A good business coach who will be effective in helping you build your business or law firm will have a passion for their work and you should be able to hear it in their voice. (No email can take the place of that.)
Explore Their Website
Business coaches who are organized and reliable, normally reflect this character trait in the information available on their website. They should provide detailed content about their services (not just a sales pitch) and the information should be updated and current.
TIP: If you visit a website and click on several links that are not functioning properly, it normally means the website has not been updated in awhile (showing a lack of attention to detail.) You might want to scroll down to the bottom of the page and see if there is a date provided for the last time the website was updated. If not, proceed with caution.
Search Their Name on Google
Did you know that you can type the name of a person (with a PLUS sign between the first and last name) like this: Victoria+Ring; and you can normally find them on the internet?
TIP: You can also search for a person on Facebook and LinkedIn. Explore the information they provide in their profiles and click on links they provide to discover more information.
Check Out References Thoroughly
People often read through references but they never try to contact them directly. An honest business coach should have links or another form of contact information for references and testimonials on their website.  Example: http://mybankruptcyschool.com/testimonials
If not, do a Google search for the name listed in the testimonial. It is better to spend 10 minutes to track down a reference before investing money into hiring a business coach.
Get It In Writing
The best protection from unexpected surprises when hiring a business coach is to obtain at least a general outline of the costs, number of hours and other details the business coach agrees to provide.
Also keep in mind that business coaches who personalize their services specifically for your business or law firm may not be able to list every service they intend to provide in an initial agreement. This is because they may not know all your business or law firm needs until they are onsite and able to better access the situation.  However, the business consultant should be able to easily provide a general outline so that you both are communicating on the same level.
TIP: View a sample Business Coaching Agreement at: http://www.victoria-ring.com/business_coaching.pdf
Web References
Below are just a tiny fraction of the business coaches and mentors available. We wish you the best of success in growing and prospering your business or law firm.
http://www.victoria-ring.com http://www.myparalegalteam.com http://www.businessconsultingabc.com/ http://www.businessmentors.net/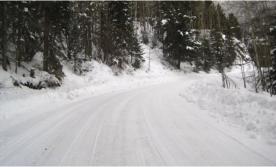 As I look out my window onto another massive snow storm, I am reminded how quickly THINGS CHANGE.  Just yesterday it was 44 degrees and sunshine. Today we are under a winter storm warning and the temperature has dropped to a bone-chilling 3 degrees.
Unfortunately, people do not change as quickly as the weather or other circumstances in life. Why is this unfortunate? Because this is one of the major reasons people do not achieve the goals they want out of life.  This often results in depression, leading to a very sad and nonproductive world. I hope you do not become one of them.
My Window to the World
I live at the 8,300 foot level in the beautiful Colorado mountains.  There is nothing more beautiful and serene as the freshly fallen snow at this elevation.  The crisp and clean mountain air is so much more refreshing than the air I breathed when I lived in Columbus, Ohio; and the abundant wildlife (deer, elk and buffalo) is breathtaking to behold.
But even though I live in the beauty of a picture-postcard, the weather makes it impossible at times to get to town. I have discovered that life was so much more convenient in the city compared to the country. One big difference was that in the city, trucks came along and plowed the roads; plus I could order a pizza any time I got hungry.
Which situation is better for living?  The city or the country?  The answer to this question depends on your individual tastes as well as your level of tolerance in the extreme living conditions of the mountains.  For me, it really does not matter. As long as I am warm and have good friends around me that I can depend on, I can work on my computer just about anywhere.
Why do I take this attitude?  Because I know that THINGS CHANGE.  Even Dwight Yoakam wrote a song about this topic. It is appropriately titled: THINGS CHANGE.
Step 1 to Positive Thinking
Human beings have a tendency to work against nature where things are consistently changing. The majority of people gain stability and comfort from knowing what will happen today, tomorrow and 10 years into the future. Unfortunately, this style of thinking very rarely works. The reason this does not work is because THINGS CHANGE.
Think about it: There is no way that any person can prepare for every possible scenario that could occur between today and the date of the goal that has been set.  Sure, a person can base their decisions on statistical data and advice from others who have experienced the same thing; but knowing what will happen today, or even 60 seconds from now, is impossible.
Stop for a moment and think about this. Once you accept it, you can move to Step 2.
Step 2 to Positive Thinking
Now that you fully understand that THINGS CHANGE on a minute by minute basis, you will be better able to accept the bad situations you will encounter and more easily get through them.  Once you achieve and implement this thought process, you will begin to truly remove negative pressures from your life.  As the negative pressures are eliminated, positive things will naturally begin to occur.  You will NOT have to force them to happen.
Note: This is not to say that bad things will never happen. Bad things can never be eliminated because this is life. But with the multitude of positive things occurring, it will be much easier to get through the bad times and often learn valuable life-lessons during the process because you are looking at life in a more positive light.
An Observation to Consider
My mother was on Medicaid after my dad died due to her reduction in income. Every time I would take her to the doctor, I would sit in the crowded waiting room listening to the people discuss their problems.  It amazed me how much negativity was in the room.  I did not hear one person make a positive comment.
Instead, the room (which was filled with low-income Medicaid patients) talked about how they could not find a job, and how their previous boss had fired them because their child was sick. They talked about how hard it was to live and how their children had to do without simple things like socks and shoes. They also talked about how cruel the world had been to them and how they never got a break.
This is when I figured out the secret to a positive and productive life. The secret is simple: implement positive thinking in everything you do and positive things will happen.
I hope this article helps to change your life and I wish you the best of success in everything you do. As the author of this article, if there is anything I can do to help you; please contact me through my website at http://www.victoria-ring.com
Victoria Ring Business Coach and Instructor http://www.victoria-ring.com
Many of you may remember the day when web designers charged thousands of dollars to design your website and submit it to search engines.  In fact, some companies still charge thousands of dollars and there are still people who pay it.  But after reading this article you will be much wiser.
When we set up a new business or law firm practice it is common procedure for us to develop the website also.  Besides, a website goes hand in hand with the initial development of any new business or law firm because it establishes an internet presence to project stability and trust for clients and customers.  However, for many people, just the thought of designing a web site is a daunting task.  Therefore, they delay in the website development and miss a very important opportunity in marketing and growing the business.
WORDPRESS FOR WEB PAGES
Many people are familiar with www.wordpress.com where you can go and start a free blog.  But most people are not aware of the www.wordpress.org website where you can download WordPress free and use it to build web pages.
And even less people know that because WordPress was originally designed to be a blogging software (not a web design software), search engine optimization is built right in.  This means that when your website is developed in WordPress software, your website immediately gets recognition in the search engines. Give it a try. Design a web page with WordPress; set up a Google alert and you will discover how fast (often within 24 hours) that your website is indexed and appears in Google.  And this is only the beginning; WordPress will literally transform your business once your website is set up properly and functions well.
ONE SOLUTION: WATCH THE VIDEO
http://www.youtube.com/watch?v=8355qaOKXC8
ANOTHER SOLUTION
http://www.coloradobankruptcytraining.com/free-ebook/wordpress
CONTACT
If you have any questions, call our web designer directly at 719-783-3797 or reply to myparalegalteam@gmail.com
When I first developed My Bankruptcy School, I developed it to be interactive.  The first 30 days of classes were conducted via web seminars and we recorded them for students to listen to after class.
Unfortunately, web seminars still demand planning by both the instructor and the student.  We found that using web seminars to hold training sessions were ineffective in the student's retention of information.  This was caused by interruptions from class members, inability to attend class on time, etc.
However, when we produced a training video that a student could login, watch any time they wanted and as many times as they wanted, the student absorbed the information faster and with much more depth and understanding.
As soon as my team helped me make this analysis I got busy producing training videos.  This weekend I finished the Schedule I series of the bankruptcy petition; which consists of 8 videos totaling 52 minutes of instruction.
The eight video titles are:
1.  Introduction and Due Diligence 2.  Dependents and Employment 3.  Paycheck Stubs Analysis No. 1 4.  Paycheck Stubs Analysis No. 2 5.  Other Types of Pay Advices 6.  Pay Advices for the Self-Employed 7.  Proper Placement on Schedule I 8.  Other Income and Anticipated Changes
How to view the videos:
Due to the quality and high value of these videos we cannot offer them free. They are only available to students of My Bankruptcy School.  But you can check them out (as well as the rest of the school) for 5 days for only $49.99.  For more information or to enroll, visit http://www.mybankruptcyschool.com
Victoria Ring Developer of My Bankruptcy School Phone: 719-783-3797
Issue 07 – January 27, 2011
RE:  HOW AN ATTORNEY COULD HAVE SAVED $250 AND A GREAT DEAL OF TIME
In this issue I am going to discuss a problem with a Chapter 13 client that has happened twice during the past month. Perhaps this article will help so that the same thing does not happen to you.
An attorney (new to the Chapter 13 field) had his clients take the time to fill out the 30 page intake forms, another several hours gathering up all their documentation as well as $3,000 to pay the attorney for representation in a Chapter 13.  However, when we received the paperwork, we found the client only earned $2,000 per month; yet her mortgage payment was $2,700 per month.  It was impossible for this client to pay out more than she earned; which translates into the fact that this client had no money left over to fund a Chapter 13 Plan.
Before writing this article, I spoke with an experienced attorney about this topic.  She said that one possibility could have been to cram down the mortgage to the market value of $218,000, thereby causing a proposed mortgage payment of $800 instead of $2,700.
Unfortunately, the attorney told me that she has only proposed this type of drastic reduction once before and the mortgage company immediately filed an objection.  Since she believed it to be her fault for causing this problem she did not charge the clients any extra money for filing an answer to the objection.  The end result was that this attorney could only reduce the mortgage payment from $2,700 to $1,800; which was still too expensive for the client to pay.  She and her client were still back in the same boat they started out in with a great loss of time and money.
Another option may have been for the client to take in a roommate or family member to live with them and pay the mortgage payment.  However, these types of situations are very shaky because the rental income can be lost overnight and the client is left unable to fund the Chapter 13 Plan and the case is ultimately dismissed.  Again, the attorney and her client would be back in the same boat they started out in with an even greater loss of time and money.
How the Attorney Could Have Saved $250 and a Great Deal of Time
I spent a total of 2 hours working on this case and billed the attorney $250.  However, I developed a PreQualification Screening tool that attorneys can use free of charge and avoid these unnecessary charges altogether.  To try it out visit http://www.bankruptcyintakeonline.com
The PreQualification Screening form is NOT designed for importing into your bankruptcy software.  It is a free tool that can be customized to your law firm needs as well as personalized with your law firm information and even placed on your server.  Try it out now and find out how it will immediately save your law firm money and time. ________________________
Disclaimer: This article is written for training purposes only and should not be considered legal advice. The author is not an attorney and has never attended law school. The information in this article is written from the 30+ years of knowledge working as a paralegal in the legal industry and from experiences learned while working under the direction of licensed bankruptcy attorneys throughout the Unites States.
REFERENCE LINKS
PreQualification Screening Form http://www.bankruptcyintakeonline.com
Free Attorney Training Videos http://www.youtube.com/user/msvictoriaring Free Tools for Attorneys http://www.bankruptcylinks.info/about/free-stuff and http://www.bankruptcylinks.info/about/free-supplies
Enroll in the Chapter 7 or Chapter 13 Online School http://mybankruptcyschool.com/
Petition Preparation and Chapter 13 Plans http://www.myparalegalteam.com Bankruptcy Research Links http://www.bankruptcylinks.info/about/research Help When Preparing Petitions http://www.bankruptcylinks.info/about/prepare-petitions
Complete Bankruptcy Motion Package (over 300+ templates) http://www.bankruptcytrainingproducts.com/home/complete-bankruptcy-motion-package
Initial Intake Form Package http://www.bankruptcytrainingproducts.com/home/initial-intake
Nationwide Bankruptcy Attorney Help Line For assistance with petitions and marketing: 719-659-0743 (Victoria Ring)
Prior to 2005 the majority of bankruptcy attorneys were trained by experienced bankruptcy attorneys and they knew how to prequalify debtors.  However, when the bankruptcy field exploded and many new attorneys with no bankruptcy training opened their offices; they lacked these important skills.  But this skill is so important that not having it could put your law firm out of business overnight.
For example: if a client comes to you and they have not paid their mortgage payment in 11 months, it is normally to the law firms advantage not to take these types of cases. Although it is wonderful to know that as an attorney you want to help everyone, you will find that unless someone is willing to help themselves, you cannot help them.  Instead, people who have demonstrated a complete lack of responsibility for their actions will cause you problems in obtaining information for their petition, gathering records, or even depending on them to show up for the 341 Meeting.  Instead of making your law firm money, often times, clients who wait until the last minute are clients that cost you money and destroy your profits.  But this is just one common example; there are many, many more.
Problem Solved
The free Initial Intake tool that is now available to bankruptcy attorneys nationwide was developed after working with 200+ bankruptcy attorneys and determining the problems they encountered with clients who cost their law firm money.  Because Victoria Ring worked preparing the petitions for these law firms, she was able to understand first-hand how these problems parlayed into costly issues; which is why she developed this invaluable tool after many years of working in the field.
The Initial Intake tool is comprised of 90% "yes" and "no" questions.  It was designed for the clients to be able to fill out in 10 minutes of less.  After filling out and completing the short, Initial Intake Form, the results are emailed immediately to the attorney or My Paralegal Team for analysis.  The analysis is complied for the attorney to provide them with (among other things) a summary of possible problems that could cause objections from creditors and whether the debtors may qualify for a Chapter 7 or 13.  This information alone helps the attorney to better calculate their attorney fee for representation in the case.
Of course the analysis from the Initial Intake Form is not designed to be all inclusive. No tool could do that.  Instead, it is designed to save the law firm a great deal of time and money by understanding the main issues prior to accepting the bankruptcy case for representation.
How to Get Started Today Utilizing this Free Tool
The next client that calls or visits your office to file bankruptcy, send them to our website to complete the online Initial Intake Form: http://www.myparalegalteam.com/initialintake
Clients will provide your name on the form so we know who which attorney to send the results to. If the client should fail to provide your name, we will contact them directly to ensure you receive the information regarding your client.
After receipt of the information, it will be forwarded to the attorney with the option of compiling a Summary Sheet for review.  Preparation of a Summary Sheet is $125.00 but forwarding the information is free to try out the form and determine if it works for your law firm.
Do You Want the Form Exclusively For Your Law Firm?
This form can also be installed on your website, or we can design it with your law firm name and information so that results are emailed directly to you from our server.  We provide free set-up of the Initial Intake Form but there is a small monthly fee of $14.95 to maintain the form and forward you the responses.
Give the Form a Try http://www.myparalegalteam.com/initialintake
We believe that once you try out the Initial Intake Form you will immediately see how it will be invaluable for your law firm.  Developed from many years of working with attorneys, Victoria Ring is making this free tool available to assist attorneys nationwide.
Let us know how you would like to use the Initial Intake Form and we will get your law firm set up to utilize the benefits of it.  Call 719-783-3797 or email Victoria Ring directly at victoriaring1958@gmail.com
Back in the early 1980s, I remember driving to work and sitting in bumper to bumper traffic. I dreamed of the day when the world would be able to work from home like we can today. In fact, not only does the dream exist today, but setting up a virtual office is also VIRTUALLY FREE.
A list I put together to help you is available at: http://www.bankruptcylinks.info/about/free-stuff
Or, contact me directly and I can help you (often over the telephone) at 719-783-3797 or visit http://www.victoria-ring.com
Finally, below are some other excellent tips we received from Lynn Carroll, a virtual legal assistant you can learn more about at: http://www.Carrollegal.com
Hello Victoria Ring,
I recently signed with an estate planning attorney as her virtual assistant.  She is completely sold on the virtual work concept and is moving her office to her home.  She had done some research on virtual office solutions and I thought I'd pass along some information that might be useful to other virtual assistants.
A couple of things we've looked at are:
Onebox: http://www.Onebox.com Onebox lets you receive all of your voicemails, faxes and emails in one place, accessible on the internet.  You can set it up so people dial one number and the calls can be forwarded to the phone wherever you happen to be (home, cell, office).  It also has calendar and contacts.
HyperOffice: http://www.HyperOffice.com This website provides a system for calendar, contact and document management.
Solve360:  http://www.Norada.com This is another system for calendar, contact and document management.
My client is going with Solve360 because of the larger storage capacity.  I may set up a HyperOffice account myself to use with other clients.  I would pay for the service and just make sure my rate is high enough that it covers the added costs (in other words, I won't bill clients separately for the service).
The virtual office solutions allow virtual assistants, virtual bankruptcy assistants and clients to collaborate on documents, create virtual client files, etc.  You can assign your client tasks, your client can assign you tasks, and you can manage projects.  For example, a virtual bankruptcy assistant could set up each client as a project or group and link all of the documents, contacts and to-dos (follow up calls, etc.)  for that client.  When petitions are completed, the virtual bankruptcy assistant could put the file on the shared space so the client could review it.  That way, the file is not going back and forth via email.
Other virtual assistants have mentioned using OfficeZilla  http://www.OfficeZilla.com There is free version and a paid version.  I would be hesitant to use the free one until I found out whether it offered a level of security.
.. published by Victoria Ring http://www.victoria-ring.com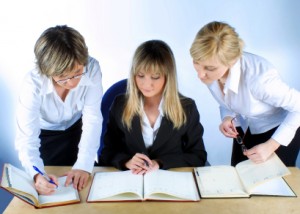 It does not matter if you are trying to market your services as an attorney or market your services as a virtual assistant; the marketing approach is still the same. However, many beginners consistently make the same mistake and hopefully this article will help you to change your marketing approach.
The one major mistake that people make with marketing is telling their potential customer how great and wonderful they are. Instead, a good marketer NEVER talks about their company or their background (unless a resume is posted on the website) but instead focuses solely on the needs of the potential customer.
We recently had a student come to Colorado for personalized training in marketing and growing their business. One of the first marketing lessons I taught him was taking him to a restaurant.  I said: How would you feel if the waitress walked up to our table and instead of asking us what we wanted to order, she told us about her background, how long she had been a waitress, how many classes she had taken and how much she loved being a waitress?
The student said he did not care about the background and experience of the waitress; he only wanted a cup of coffee and a donut.  The same truth applies to announcements, articles, advertisements, press releases, or anything else pertaining to our businesses. ALWAYS put the customer FIRST, FOREMOST and IN FRONT if you want to build a successful business. If you spend time talking about yourself, your business will fail; plain and simple.
Here is another example to help you:
AN EXAMPLE OF BAD MARKETING
I would like to offer my services to you. I have over three years working as independent legal professional for a U.S. attorney who is practicing, among others, Bankruptcy Law in Virginia and Maryland USA. I have extensive experience in completing Bankruptcy on EZ filing software. I believe you are aware of the benefits of outsourcing, not the least of which is the financial benefits to you.
For $3/hour, I assure you of my competence in preparing Bankruptcy documents with due diligence using EZ filing software. If you feel there is a mutual interest, I would welcome the opportunity to showcase my competence with you.
Thank you in advance for your time and consideration. I look forward to hearing from you soon.
ANALYSIS
1.  Due to the spelling and grammar mistakes, this indicates that this person does not provide accuracy.
2.  The person spends too much time talking about their background, not how the customer can benefit.
3.  The person states they will work for $3 per hour when the industry standard is currently $75 to $125; therefore, this person would never be taken seriously.
4.  This person assumes her customer knows everything instead of providing information.  For example, in the sentence: I believe you are aware of the benefits of outsourcing. (Why not tell us about the benefits instead of talking about yourself? This is insulting to the clients.)
5.  This person is limited to EZ Filing software. If a potential customer uses Bankruptcy 2011 software, they would never contact this person.
AN EXAMPLE OF GOOD MARKETING
Increase your bankruptcy law firm profits by 400% or more by utilizing My Company for your Chapter 7 and Chapter 13 paralegal needs. For find out more about the benefits your law firm can receive and to get started now, visit: www.mycompany.com
SUMMARY
I strongly urge people who are marketing but not achieving success to begin their initial training by reading the advertisements, brochures and other marketing materials of successful companies (not unsuccessful ones.) Then, take a few hours and watch QVC on television.  These are free and simple ways to learn how to present benefit after benefit after benefit of your services to the potential customer.
Bottom line: Take your eyes off yourself and your needs and focus on the needs of YOUR CUSTOMER 100% of the time.  I wish you the best of marketing success.