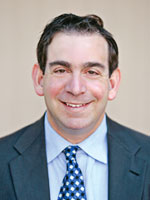 Michael Burstein and Debora Golshani (two attorneys who currently operate an Estate Planning practice) decided to open up a new Chapter 7 and 13 practice in the Central District of California. It was an honor that they chose Colorado Bankruptcy Training (CBT) to help them establish their new practice and you can find out more about them at:
http://www.bursteinlaw.net/attorneys/ Phone: 310-391-1311
Michael and Debora flew from Los Angeles to Denver, rented a car and drove to Colorado Springs on April 21. They obtained a suite at the Hyatt so that I could train them at their hotel on April 22 and 23.
All law firms who decide to train through CBT, receive 30 days of free access to My Bankruptcy School. I do this so that the attorney can benefit from the best of both worlds. Instead of spending our training time concentrating solely on how to prepare a petition (which can be obtained online) I am able to cover much more during the training period.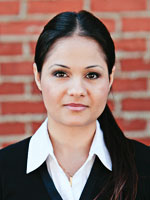 We began the first day of training by establishing a clear set of operational procedures. We covered a wide range of ideas, as well as tips and techniques used by other attorneys I have trained over the years. In addition we covered the court process for both Chapter 7s and 13s, as well as how to utilize Motions, Answers and Amendments as well as how to avoid many problems which are normally caused by the inaccuracy of the petition itself.
One thing I always include in my training is to show attorneys how to cross-reference information provided by the clients with the petition in order to maintain accuracy and reduce issues. This way, an attorney should know of any possible Objections that could occur BEFORE the petition is filed. The goal is for the petition to be as near perfect as possible and to eliminate any issues with the Trustee, which delay the petition process.
On Saturday, April 23 Michael, Debora and I spent the majority of time performing extensive case analysis.  We trained on PACER and I walked them through several Chapter 7s and 13s.  We also analyzed the various pleadings in open and closed cases and determined how these problems could be eliminated.
Although Michael Burstein does not have his bankruptcy law firm website online at the time of the writing of this article, I wanted to announce the news to the subscribers and LinkedIn members as soon as possible. Join me in congratulating Michael Burstein in the opening of his new bankruptcy practice.
Training References to Help Your Law Firm:
Colorado Bankruptcy Training offers a free, unique ebook titled: The Bankruptcy Attorney Start-Up Kit at: http://www.coloradobankruptcytraining.com/bankruptcy_attorney_startup_kit.pdf
For additional training and support options, visit:
Online Training http://www.coloradobankruptcytraining.com/online_bankruptcy_training.html
Training in Colorado http://www.coloradobankruptcytraining.com/bankruptcy_training_colorado.html
Training at Your Law Firm http://www.coloradobankruptcytraining.com/law_firm_training.html
Legal Web Design http://www.coloradobankruptcytraining.com/legal_webdesign.html
In the past, attorneys visited websites like RocketLawyer, US Legal Forms and a variety of other places to obtain legal forms. This method is fine if you are looking for real estate, power of attorney and employment forms; but what happens if you need a Motion for Relief from Stay?
To solve this problem attorneys often pay $100s of dollars for books and CDs of legal pleadings they can personalize on their computer. Other attorneys obtain forms from the court; while others download them from PACER and then edit the form in Adobe Acrobat.  In fact, I have seen attorneys sit down and actually spend hours retyping the forms into their computer; which costs them a great deal of time and money.
I have a better solution:
Over the past several months I have been putting together bankruptcy forms specifically to benefit the BANKRUPTCY ATTORNEY. To date I have 62 bankruptcy pleadings, which include the Motion for Relief from Stay, Motion to Convert, Amendments to Schedules, Agreed Orders and even Letters to Send to the Creditor and Payroll Department for Wage Garnishments.  You can view the entire list at:
http://www.coloradobankruptcytraining.com/bankruptcy_forms.html
Bankruptcy Pleading Packages
In addition, I put together five (5) different package combos that all bankruptcy attorneys need. One of these packages include the popular Mortgage Cramdown Documents that were provided to us by the Chapter 13 Trustee for the Central District of California.  If cramdowns are permitted in your state, you will want to make sure you get this package.  You can view the entire list at:
http://www.coloradobankruptcytraining.com/bankruptcy_pleading_packages.html
Summary
I would appreciate your support for the hundreds of hours I invested in this project. I truly believe these bankruptcy pleading templates (in DOC format) will benefit bankruptcy attorneys nationwide and I ask that you also share this information with other attorneys in your circle.
Have a wonderful week!
Victoria Ring Colorado Bankruptcy Training http://www.coloradobankruptcytraining.com
Remember the old saying: A picture is worth a thousand words? Well, a video is worth 10 million words. Videos are essential not only as learning tools but in establishing customer trust which is a big plus in marketing.
Personally I use videos not only for marketing but also in the development of training videos for My Bankruptcy School. Videos have been the top marketing tool that has established my brand and the information below will help you to do the same.
CAMERA OR SCREEN CAPTURE SOFTWARE
If you are making a video where you are talking to the audience The Flip camera is my favorite but your camcorder may also do just fine. The Flip camera is simple to use and does not have all the bells and whistles that you do not need for making simple online videos. Check out: http://www.theflip.com/en-us/
If you are going to produce a video where you are providing online computer demonstrations the best screen capturing software on the market is Camtasia by Tech Smith but Microsoft also has a free version. Check out:
Camtasia Free Trial http://www.techsmith.com/
Microsoft Free Screen Recorder http://snipurl.com/screenrecorder
MICROPHONE
If you are making a video with your camcorder or The Flip camera, the audio is normally very poor for videos. Your camera needs to have an external microphone where you can plug in a lavalier microphone which can be purchased at any Radio Shack for $20 or so.
If you are making a video with screen capturing software, I prefer the Snowball microphone but a good headset mic with a solid USB connection (not wireless) will do a great job also.  Check out:
The Snowball http://www.bluemic.com/snowball/
Logitech ClearChat™ Comfort USB http://www.logitech.com/en-us/webcam-communications/internet-headsets-phones/devices/3621
EDITING SOFTWARE
Once you have produced your video you will need to edit it and produce it into a format for viewing on the web. If you purchase Camtasia, the editing software is already built into the program, but there are many free choices as well as software you can purchase. Check out:
Windows Live Movie Maker Software http://explore.live.com/windows-live-movie-maker
Video Pad Software http://www.nchsoftware.com/videopad/
Sony Vegas (used by professionals) http://www.sonycreativesoftware.com/vegassoftware
MARKETING YOUR VIDEO
For marketing, your video should not be longer than 10 minutes, preferably 5 or 6 minutes tops. Below are the links to to the most popular video sites to upload your videos free to share with the world. Just create a free account, login and upload your videos. Step by step instructions are provided all the way:
http://www.youtube.com http://www.vimeo.com http://www.myspace.com/videos http://video.yahoo.com/ http://www.dailymotion.com/us
EXAMPLES TO GET YOU STARTED
Now that you are familiar with all the tools you need to produce your video, you still need some sample videos to view to get some ideas. Below are some that I think will help:
Bankruptcy Attorney Law Firm http://youtu.be/hJxjh6IQQMs
Paralegal Services http://youtu.be/wVfWj2sDx1Q
Virtual Assistants http://youtu.be/ryDs-Nankt8
Screen Captured Training Videos http://www.youtube.com/user/msvictoriaring
ADVANCE YOUR SKILLS
When I first started producing my own videos I enrolled in the Web Video University and cannot recommend it highly enough. Check it out at:
http://webvideouniversity.com/
Below is a link to a video produced by Web Video University that shows you the simplicity of how to make video galleries on your blog. This will give you a better idea of the excellent training provided: http://webvideouniversity.com/podcast/video/2011/03/11/how-to-quickly-add-video-galleries-to-wordpress-blogs/
HAVE FUN! VIDEO WILL DEFINITELY HELP YOU SELL PRODUCTS AND SERVICES AND PLACE YOU ABOVE YOUR COMPETITION.
Karen Fairchild has been an attorney for over 20 years and is well known for having a heart for the debtor. Her practice is centered in Sacramento and Placer counties of California and she specializes in Chapter 7.
On March 31, 2011, Karen Fairchild accepted the position as the first attorney instructor at My Bankruptcy School. This means that students will now have one free hour per month of access to a veteran bankruptcy attorney for training, or even case analysis and brainstorming. And if the student needs more time, the cost is only $99.00 per hour (or $50.00 per half hour.)
I cannot thank Karen Fairchild enough for accepting this position and lowering her fees just to accommodate the students of My Bankruptcy School.  To find out more about Karen, visit her website at:
To find out more about My Bankruptcy School and review the other benefits provided to students, visit: http://mybankruptcyschool.com
Victoria Ring Developer of My Bankruptcy School
— by Victoria Ring
An attorney in Florida called me today to discuss his clients case. An appraisal had been done eight months ago by a real estate agent for $175,000. However, the debtors only owed $161,000 to the first mortgage company and $12,000 to the second for a total of $173,000. The attorney originally filed a Motion to Strip the second lien so that the debtors could afford to keep their home in a Chapter 13.
However, this decision created a major problem: The home was NOT underwater. In other words, the debtors actually had equity in their home since the appraisal came in at $175,000 and the debtors only owed a total of $173,000.
This fact alone made the home ineligible for a cramdown or strip. These are normally only successfully proposed and confirmed if there is NO EQUITY. In fact, the true value of the home (which needs to be less than what is owed) is the basis of the argument for the debtor attorney. Without that basis, the mortgage company will always file a Motion for Relief from Stay.
The Florida attorney was considering allowing the case to be dismissed and refile as a Chapter 7. Unfortunately, this solution would have caused the debtors to lose their home due to the fact that they were several months behind in their second mortgage.
The Solution
Since the amount owed cannot be changed, the answer is to review the amount of the appraisal.  We found there were two things wrong with it:
1.  Age of the Appraisal
The appraisal was already 8 months old. With the real estate market changing almost on a daily basis, it would be wise to get a new appraisal and present this as the actual market value of the home, especially if the amount came in lower than $175,000.
2.  The Type of Appraisal
Just like you list the yard sale or pawn shop value on a bankruptcy petition for personal property; there are two different types of appraisals for real property.
The first type of appraisal is a real estate appraisal, which is the most common. Because attorneys do not normally educate their debtors about the two different types, most debtors will call the real estate agent in their area. They never tell them they are filing bankruptcy so the appraiser determines a value as if the clients were reselling their property. This price almost always includes a six-percent padding for the commission of the real estate agent. Therefore, a standard real estate appraisal is often higher than the true market value.
As we know, the bankruptcy court can only liquidate real and personal property for the market value, not the real estate or replacement value. In fact, the court normally gets less than the market value, which is then turned over to the creditors for distribution and the debtors lose the asset.
The second type of appraisal is often called a DRIVE BY appraisal. These types of appraisals are often less expensive because the appraiser normally never enters the home. When an appraiser knows the appraisal is for a bankruptcy filing, he or she will compare the comps in the neighborhood a determine a more true market value without all the commission money padding.
Attorneys Should Team with Area Appraisers
One of the most useful tools a bankruptcy attorney can have is to know several good appraisers in their area.  These appraisers should know the difference between a standard real estate appraisal and a market value appraisal. Then, attorneys can provide their clients with a list of these appraisers to obtain a true market value of their home plus save their clients some money compared to a full real estate appraisal.
The Moral of the Story
Although you cannot rely 100-percent on Zillow, the attorney and I were able to determine that the home listed for $162,000. This tells us that the $175,000 appraisal done 8 months ago is probably incorrect. The Florida attorney obtained a new appraisal and hopefully will be able to get the Chapter 13 Plan confirmed so that the debtors can stay in their home.
Notice how one simple adjustment changed the lives of the debtors. It is often the little things that matter the most; so I hope this article helps to save the homes of many debtors by attorneys advising their clients to obtain the correct type of appraisal for a bankruptcy filing.
Resources
Chapter 7 and Chapter 13 Online School http://mybankruptcyschool.com
Testimonials From Students http://mybankruptcyschool.com/testimonials
Assistance With Marketing and Other Training http://www.victoria-ring.com
Contact the Author: Victoria Ring Phone: 719-375-1504 Email: victoriaring1958@gmail.com
— by Victoria Ring
I just returned from Ventura, California where I set up a new debtor bankruptcy law firm for Doug Michie and Marc Mathys. Doug and Marc attended law school together and have been good friends for many years.  Both had an extensive background in real estate and were doing loan modifications for their clients. It was a pleasure to meet them and I certainly enjoyed the time spent helping them develop their bankruptcy practice.
Before going to California, I provided Doug and Marc with 30 days of free access to My Bankruptcy School. This way, they were able to go through the training before I arrived and have a large part of the basics completed in regard to the petition itself. Then I was able to build on their basic knowledge and take their law firm to the next level.  This saved time and helped to get their practice up and running much faster.
Although I only spent one day training Doug and Marc, my plane did not go back to Denver until 3:00 pm Wednesday. This enabled us to work late Tuesday night and spend time focused on marketing. However, Doug and Marc quickly found that they already had a bankruptcy client base in place because many of their clients were already in foreclosure. Once they understood more about the world of bankruptcy and were exposed to the tremendous amount of filings in their jurisdiction (Central District of California) they were able to move forward. In fact, before I left, Doug and I conducted three client intakes and he converted two of them to Chapter 13 cases.
There is no doubt that Doug and Marc are going to do very well with their new bankruptcy practice. Not only are they honest, caring men who have a heart for the debtor, they are looking to network with other attorneys in their area. If you would like to contact them or refer Chapter 13s, please use the contact information below:
Doug Michie Email: doug@michielawfirm.com Phone: 805-643-9500 http://www.michielawfirm.com
Marc Mathys Email: marc@bkfreedom.com Phone: 805-643-3329 http://www.bkfreedom.com
If you are an attorney who is interested in stating a new bankruptcy practice, or if your current bankruptcy practice needs improvement, contact me and I will do my best to help you. I work with attorneys nationwide (on a case by case basis) so no two jobs are alike. Feel free to contact me at:
Victoria Ring Email: victoriaring1958@gmail.com Phone: 719-659-0743 http://www.victoria-ring.com
A total of 78 new pages of Chapter 13 documentation was added to My Bankruptcy School today at: http://www.mybankruptcyschool.com
This new documentation includes two exercises, complete with computer screen shots to assist you in advancing your knowledge of Chapter 13s. In addition, an entire section provided by the Chapter 13 Trustee's office is provided to help students understand the process before and after Plan confirmation.
Be sure to login to your Chapter 13 Course and download the following new documents:
Chapter 13 Class – Lesson 1 Chapter 13 Class – Lesson 2 Chapter 13 Class – Lesson 3 Chapter 13 Class – Lesson 4
or, if you are not currently enrolled as a student, you can enroll at: http://mybankruptcyschool.com/enroll
Note: My Bankruptcy School is rapidly growing. We are adding new materials as well as training videos on a frequent basis ensuring that you get MORE than your moneys worth. Plus, all students received 1 hour of free, one-on-one training and support every month.
TESTIMONIALS FROM TWO BANKRUPTCY ATTORNEYS:
I liked your class 1 training videos. Good stuff here. I would endorse them for new attorneys, or attorneys who are new to bk, as a tool to get some practical advice on nuts and bolts of the practice.
Rick West, Esq., West, Hurley, Malkiewicz Board Certified Bankruptcy Attorney http://www.debtfreeohio.com/ I just returned from attending Victoria Ring's one-on-one bankruptcy training for attorneys. I am setting up my own office after several years doing 7s and 13s with law firms in Sacramento.
I was stunned by the fact that in this world you can get more than your money's worth. There is no other Victoria Ring. Her personality exudes confidence. She has so much experience that it spills out. Yet, she tailors everything to you! Bring your questions, ask her what you want. You'll get it. She does not direct you. She can more than fill two days with practical steps for setting up the office, turning out petitions, and letting potential clients find you. She is 100% committed to you.
I was not the same person on the plane home and the individual work has stayed with me. Do not pass up having Victoria Ring train you and your staff!
Karen Fairchild, Esq. http://www.karenfairchild.com
— by Victoria Ring
Problem: An attorney graduates from law school with knowledge of the law and how to interpret it; but they never learn the day to day operations of the law firm or how to market their practice.  That task used to be performed by law students, paralegals and legal secretaries. However, in the field of debtor bankruptcy, many attorneys are preparing their own petitions and marketing their own law firms.  In doing so, attorneys eliminate 90% of their overhead expenses and dramatically increase their profits.
But where does an attorney go to learn how to properly prepare a bankruptcy petition? There are many CLE courses for bankruptcy but none of them specifically address the Chapter 7 or 13 petition.  In the past, attorneys and paralegals had to learn either through trial and error (with the court) or by training through someone who had the experience.  But this type of training is not only inconsistent but it does not guarantee professional quality.  And without these two ingredients, the law firm for a bankruptcy attorney will lose profits and eventually collapse.
It is a known fact that if the bankruptcy petition is prepared correctly in the beginning, the entire case will process through the system with less complications. Additionally, potential problems can be addressed before filing; thus saving even more time and money.
REAL LIFE EXAMPLE
A law firm in Maryland was told by several of their attorney friends that preparing the bankruptcy petition paperwork was a piece of cake.  So, when a client came into the office with $4,000 in their hand wanting to file a Chapter 13 because of a foreclosure sale in 2 weeks, they promptly filed an emergency petition to save the home.
Typical example right?
Yes, but this is normally a bad decision.  It is a proven fact that if clients wait until the last minute to save their home, it is going to be extremely difficult and time-consuming to gather all the information needed to properly prepare the petition.  And when an Emergency (or Skeleton) petition is filed, the attorney only has 15 days to get the remaining schedules and Chapter 13 Plan filed.
When they run out of time, many attorneys are then forced to file an extension, which automatically causes the attorney to appear disorganized and unreliable. These negative feelings (that the court may form from this behavior) can have an effect on future cases the attorney may file.  Therefore, it is vitally important for the attorney to learn how to earn brownie-points with the court rather than create negativity from the beginning.
A SUGGESTED METHOD
When I set up new law firms and train new attorneys in paralegal-type operations, I always stress never to file an Emergency petition unless it is absolutely necessary and there are no other alternatives. Besides, when the debtor is aware they are on a deadline to save their home, they are more inclined to get the information the attorney needs to prepare the petition.  However, when an Emergency petition is filed, the client thinks everything is covered and they are not motivated to get the information needed as quickly.
Secondly, new attorneys need to realize that properly preparing a Chapter 7 or Chapter 13 is VERY DETAILED and a great deal of information is required (much like IRS tax returns.)  Without this information, the attorney will normally be filing several amendments to the schedules and a great deal of time will be lost; and time is money.
REFERENCES
If you would like to learn methods to save your bankruptcy law firm a great deal of time and money; and how to increase your profits, contact the author, Victoria Ring at:
http://www.victoria-ring.com Email: victoriaring1958@gmail.com Cell: 719-659-0743
Also, contact Karen Fairchild; a California bankruptcy who recently trained with Victoria. Her contact information is:
http://www.karenfairchild.com Email: karen@karenfairchild.com
Or, enroll in My Bankruptcy School; the first online school specifically designed to train attorneys and their staff in the Chapter 7 and Chapter 13 bankruptcy petition. Visit:
http://www.mybankruptcyschool.com We wish you the best of success.
— by Victoria Ring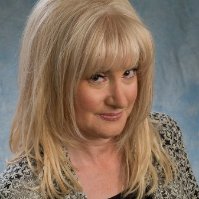 Karen Fairchild (an attorney in Sacramento, California) came to Denver to train with me this past week.  Karen arrived at the Denver airport on Tuesday, March 1 and drove to Colorado Springs (prices are less expensive compared to Denver.)
Karen stayed at the Homewood Suites where we had a kitchen and living room area that we used for training.  She brought her laptop and we spent the next 21 hours establishing her first bankruptcy law practice so that when she returned home, she could immediately begin accepting clients.
For me personally, this is probably one of the most exciting jobs I have.  Because I have worked in 100s of law firms over the period of my career, and because I have been blessed to be trained by many good attorneys, trustees and judges; I have an insiders knowledge that helps attorneys when they are starting a new practice.  I also work with established law firms but the majority of my clients are sole practitioners.
Info: http://www.victoria-ring.com For Karen, I began by helping her to established a clear direction with regard to her operational procedures and the complete intake process. (How to be a psychiatrist and properly gather information from clients is extremely important to know.) We then talked about the different bankruptcy court procedures and I shared with her every insider tip and technique I learned from attorneys which will save her a great deal of time and money.
Next, we covered a wide range of marketing techniques and I helped Karen to understand how marketing is incorporated into everything she does. Then we found ways that specifically worked for Karen that she would utilize in her daily practice procedures to maximize her marketing.
In addition, I covered a variety of methods to target her market of clients. Every attorney needs to learn these skills because if they market to the wrong type if client, their referrals will also be to the wrong type of client and eventually this could cause the financial demise of the law firm.
On the second day of training I showed Karen how to have her own website up and running within 3 hours at a cost of only $75 for the domain registration and 12 months of hosting.  To view Karens website visit: http://www.karenfairchild.com
We also reviewed a variety of options for marketing her law firm through social marketing.  I showed her how to use the internet to her distinct advantage and how to locate information quickly and easily. This will enable Karen to do her own research and market her own law firm; thereby eliminating the thousands of dollars she would have normally spent hiring professionals.
Karen flew back to Sacramento on March 4 and I was sad to see her go.  Karen is a very honest and caring attorney who I know will benefit the lives of her clients. It will be interesting to check back with her in a few months to find out how far she has gone. There is no doubt, with her strong dedication and enthusiasm, Karen will grow a very successful law practice.
To contact Karen Fairchild: 415-518-3191 karen@karenfairchild.com http://www.karenfairchild.com