I do not have to tell you about the problems with our economy. If your law firm has not been touched by the current recession, you at least know someone who has.  Now, you have the opportunity to add a much needed bankruptcy service to your current practice in order to assist your current clients in other ways.  And, because of limited funds, you need to be able to do with without spending much money in order to recoupe your investment in less than 30 days.
Believe it or not; this is all very possible.  In fact, my business partner, Victoria Ring, has now set up a total of 127 new bankruptcy law firms across the United States since 2006.  Some of these law firms are provided in the list of Attorney References at: http://www.bankruptcylinks.info/about/attorney-references
SOME IDEAS FOR YOU
There are two different methods for you to consider if you should decide to expand your current law practice into the area of Chapter 7 and 13 bankruptcy law.
Method No.  1:
Enroll in the online school to learn how to set up your law firm, prepare the bankruptcy petition and market or merge your new bankruptcy practice into your current practice. For more information, visit:
http://www.mybankruptcyschool.com
Note: If you decide to enroll, type the COUPON CODE: MCN into the order form and instantly save $50.00 off your enrollment.
Method No. 2:
Hire a Virtual Bankruptcy Assistant (VBA) to perform all the work for you.  For the intake process, your job will be to meet with the clients, have them fill out the Client Intake Forms, gather up their documents and review the petition after it has been prepared by the VBA.  A good VBA can actually make you money.  For example, you charge $2,500 to a client for a Chapter 7 bankruptcy, pay the VBA $400 and earn a profit of $2,100 with only an investment of about three hours of your time.
If you are interested in utilizing this method, consider Kelly Thrasher, CEO of More Clients NOW!. You can contact her by phone at 317-370-5032 or view her online video at:
LOOKING FOR MORE IDEAS AND OPTIONS?
We invite you to explore the following links:
http://www.chapter713training.com http://www.chapter7and13bankruptcyblog.com http://www.youtube.com/user/MsVictoriaRing
Have a wonderful week.
After sending out my last article, I received an email from Michael Warren, an experienced bankruptcy attorney in Chillicothe, Ohio.  He informed me that cram downs are now permitted in Ohio. This is a major breakthrough.  Below is the email I received from Attorney Warren:
"Cram down and strip off are slightly different things.  Cram down (for chapter 13) is accomplished by section 502, claims allowance.
For lien strip off, some courts require a motion (Preston and Hoffman in Columbus), some require an adversary proceeding (Caldwell in Columbus), some say it is done by the confirmation order (Hopkins in Cincinnati).
Cram down means something completely different in the chapter 11 world."
Then, R. Todd Frahm, a California attorney submitted this from11 USC 1322(b) which says:
(b) Subject to subsections (a) and (c) of this section, the plan may–
(2) modify the rights of holders of secured claims, other than a claim secured only by a security interest in real property that is the debtor's principal residence, or of holders of unsecured claims, or leave unaffected the rights of holders of any class of claims.
To contact Attorney Warren directly, his contact information appears below:
Michael Wm Warren 6 Consumer Center Dr. Chillicothe, OH 45601 Phone: (740) 774-4357 mwarren@buckeyelegal.com http://www.buckeyelegal.com
Personal Note: I have personally visited this law firm and worked with Attorney Warren. He has one of the most efficiently run and customer-oriented law firms I have ever found. Also, Attorney Warren produces near perfect petitions and rarely has a Deficiency Notice from the Trustee. I consider it an honor to have been able to work with Attorney Warren back in 2006 and thank him for providing this important information to our group.
Please pass this information on to any Ohio bankruptcy attorneys you know. By working together we can do our part to keep Americans in their homes and help them rebuild their lives.
Victoria Ring http://www.chapter713training.com
I worked on a case this past week with a California attorney, practicing in the Riverside Division of the Central District.  The client had a home that carried a mortgage of $402,500; however, the home was appraised at only $178,000.  This is a common occurrence in California.  Although the real estate market crash has affected every state in a large way, the state of California seems to have the largest gap.  And every time I prepare petitions in California, it amazes me at the staggering numbers I encounter.
Perhaps it is because I am originally from the Midwest.  I too lost a home to foreclosure.  My house was appraised in 2005 at $210,000; but by 2008, it was worth about $82,000.  So, I am accustomed to witnessing a 40-50 percent gap between the mortgage balance and the appraisal; but California has the highest that I have ever seen.  For example, when I was in Ventura, California; I worked on a case where $920,000 (almost $1 million dollars) was owed to three separate mortgage companies.  The home was appraised at only $250,000.  So in this case, by proposing a cram down, this attorney was able to save his debtor $670,000.  It is shocking to say the least!
Why was a cram down proposed?
For the case I worked on this past week, when the debtors income and expense information was entered into Schedule I and J of the bankruptcy petition, the Chapter 13 Plan calculator in the software told us the debtor did not have enough disposable income to pay the current mortgage payment of $2,500.  However, by reducing the mortgage payment to only $1,500; the debtor would be able to afford to stay in his home.  (The mortgage payment was reduced because the home was crammed down from $402,000 to $178,000.)
If this option would have been permitted in Ohio (where I lived back in 2008 after my hospitalization) I could have filed a Chapter 13 and possibly reduced the amount owed to my mortgage company from $210,000 to $82,000; thereby reducing my monthly payment.  Instead, I lost my home.  But in the state of California, cram downs are permitted and encouraged by the Chapter 13 Trustees office; especially in the Central District of California.  The California attorneys should be overjoyed about this because they have an advantage over most of all the other states, including Ohio.
In order to propose a cram down in the state of California, a separate Motion and Order must be prepared and submitted by the debtor(s) bankruptcy attorney.  More information on these Cram Down documents are available at:
http://www.chapter713training.com/bankruptcy_pleading_packages.html
What is the success rate with the proposal of cram downs?
I am a certified paralegal so I am unable to comment on the law.  However, I can tell you that the cases I have worked on in the state of California have all been successful when proposing a cram down.  This is not to say there have not been objections and amendments to the Chapter 13 Plan along the way; but in all cases I worked on, the attorneys were able to save their clients hundreds, if not thousands of dollars.
I suppose if an attorney lacked a strategy in order to argue in the best interest of his or her debtor, that attorney could be unsuccessful in getting a cram down approved, so let us review one typical example that could happen.
In the case I worked on this past week, the debtor had three motor vehicles, all of which had high monthly payments.  In fact the total motor vehicle payments were $1,100 per month.  Cases that I have worked on in the past have shown me that creditors often object to the fact that a single debtor does not need three motor vehicles.  So, for example, instead of allowing the debtor to keep his Harley Davidson and continue making payments of $675 per month, the mortgage company would prefer this money is paid to them since the debtor already owns a truck he is paying $450 per month for.  When the attorney is already asking the mortgage company to excuse $270,000 in a proposed cram down, it is often unfair to ask them to reduce the mortgage payment to allow $675 to be paid for a third vehicle that is not necessary for the debtors reorganization.
Situations like this happen in almost every bankruptcy case and bankruptcy court across America.  The outcome is not always the same in every state because creditors may or may not file a Proof of Claim or hire a law firm to represent them (among other numerous reasons.)  Besides, many mortgage companies are so overloaded with foreclosures and sale dates that cram downs are approved more often than not.  This is where the bankruptcy attorney needs to take the plunge and at least attempt to save their debtors some money.  The worst that can happen is that the Chapter 13 Plan is amended to comply with the Trustees final decision and request.
Summary
Although I am well known as a training instructor for bankruptcy law firms, I still enjoy preparing new bankruptcy petitions and interviewing clients.  Working inside law firms for the first 26 years of my career taught me a lot and provided me with a great deal of experience. I have to give credit to the excellent bankruptcy attorneys that trained me, as well as the attorneys I work with currently.
At the moment, I am looking to add three attorneys to my workload and I can assure you extremely professional, dependable and high quality paralegal services from someone who has been around the block several times.  My prices are only $350 to prepare a basic Chapter 7 and $450 for a Chapter 13.  If the case is more complicated or is a business bankruptcy filing, the price will be slightly higher.  My turnaround time is 72 hours unless rush service is requested. No payment is required until the bankruptcy petition is prepared to your satisfaction.  Electronic filing services are also included.
I hope you will consider my services the next time you need a Chapter 7 or 13 bankruptcy petition prepared.  In the meantime, be sure to download your free Client Intake Forms at: http://www.chapter713training.com/client_intake_forms.pdf
Have a wonderful week.  (Victoria Ring, Office: 719-375-1504)
One of the main problems I have encountered with outsourcing work was that many virtual contractors were not reliable and the quality of their work was poor or incomplete.  This is not to say that all virtual contractors produce poor quality work and are unreliable, but a large majority do.
Therefore, it is important for any new law firm or business to make sure they put management procedures in place to check the work of virtual contractors to ensure the quality is perfect. And even if the virtual contractor produces professional quality work, the procedures they utilize may not comply with your law firm or business goals.  In the same manner that you raise your children differently compared to other parents, you need to monitor your law firm or business very carefully to make sure the virtual contractor is working in a manner than helps you to achieve the type of business goals you are building.
If you are having trouble locating virtual contractors who will do an excellent job and be reliable enough for you to grow your law firm or business; but will also work to help you achieve your law firm or business goals, I hope you will consider the two companies below for your next project:
Kelly Thrasher More Clients NOW! http://moreclients.net/ Kelly@moreclients.net Phone: 317-370-5032
Victoria Ring Chapter713Training.Com http://www.chapter713training.com victoriaring1958@gmail.com Phone: 719-375-1504
From petition preparation, motion and pleading work and Chapter 13 plans to marketing, web design and time management training; these virtual contractors are your one-stop shop for building and maintaining a successful law firm or business in the competitive world today.
Note: Kelly and Victoria will be holding a Chapter 13 Training Seminar in Indianapolis, Indiana later in the summer so you can meet them in person. Look for this announcement to arrive or be posted within the next few days.
— by Victoria Ring, Certified Paralegal and Bankruptcy Specialist
I consider it a pleasure and an honor to work with many new bankruptcy attorneys. On Friday I received an email from a new attorney in New York who was in a desperate bind.  In the initial interview, he had told the clients that their Chapter 13 Plan payment would be about $400 per month.  Unfortunately, when all the math was done and the petition completed, the debtors had $1,500 of disposable income left on Schedule J.
The attorney was correct in questioning how he could propose a Chapter 13 Plan payment of only $400 to the court when the debtor's had $1,500 in disposable income.  He called me and then sent the petition for a review.
This is not the first attorney to face this same problem.  I encounter new attorneys who make this mistake all the time.  But an attorney taught me this one time:  She said that the one word attorneys should also use in communication with clients is the word POSSIBLY.  In other words, never make statements that are written in stone; leave yourself an out in case the scenario changes (which is often the case.)
After reviewing Schedule J of this particular petition, I immediately noticed large monthly payments being allocated to private school fees, charitable contributions and college tuition for a daughter that was over 18.  I am not an attorney, but I have worked on thousands of bankruptcy petitions over the course of my 3o+ year career.  I have found that creditors often object to these types of allowances on Schedule J and redistribute the money to paying them instead of the private school, or whatever.
I worked on one case in Atlanta, Georgia where the house the children lived in was in a bad, drug-infested neighborhood.  The parents had sent their children to private school their entire lives. The kids were sheltered from the world they actually lived in.  A creditor won his argument and those children were forced to attend the bad school. The money allocated to the private school tuition was denied and that money was paid to the creditor instead.  It is sad to me when the innocent suffer and I often wonder that happened to those little children. I am sure they had to learn how to grow up quick.  What a shame.
Anyway, I related this information to the new attorney and we talked about it.  The attorney pointed out that in the case of his debtors, they were proposing to pay everything.  The only items placed inside the Chapter 13 Plan to be paid by the Trustee were: (1) Arrearages on home; (2) Unsecured debts; and (3) Attorney and Trustee fees.  This means that there will be no objections from the secure creditors since they are being paid in full.  The only creditors to object to the private school expenses, etc. would be the unsecured creditors.
Using this logic, the attorney made the decision to file the proposed Chapter 13 Plan with a payment of $1,500 (matching the disposable income on Schedule J).  Arrearages would be paid the standard interest rate and unsecured debts were paid at 50%.  This is what made this Chapter 13 Plan so easy and extremely easy to comprehend or argue at the 341 Meeting.
I hope this information helps you in your bankruptcy law practice.
Do you need help with your Chapter 7 or 13 practice?
I am available 6 days a week and I work after hours. Since I work from home, my prices are low because my overhead is virtually eliminated.  Prices start at $350 for simple Chapter 7s. For details and other prices, visit my website at: http://www.chapter713training.com/bankruptcy_petition_preparation.html and http://www.chapter713training.com/petition_review.html
– by Victoria Ring http://www.chapter7and13training.com
We had a bankruptcy client this week who filed a Chapter 7 but owed the IRS back taxes. The client had made arrangements to pay the back taxes through an IRS-approved payment plan.
When the bankruptcy was discharged the client received a CP504 Form from the IRS which is an Intent to Seize Property. If avoided, the IRS will seize the bank account, garnishee wages and implement any number of collection procedures.
Upon contacting the IRS office, we were informed that when a bankruptcy is filed, payment plans are voided and need to be reinstated. This requires a call to the IRS office, which the debtor can do.
Since most back taxes are included in a Chapter 13 Plan for the trustee to pay; it is important to inform all Chapter 7 clients who owe back taxes of this procedure.
Recommended Tax Attorney
Brian D. Salwowski Attorney at Law 55 Monument Circle #1300 Indianapolis, IN 46204 Office: 317-423-0019 bsalwowski@gmail.com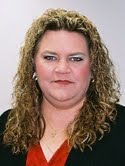 Kelly Thrasher, CEO of More Clients NOW, and her assistant, Joan Miller, flew to Denver from Indianapolis, Indiana on Monday, May 16, 2011.
Kelly is probably the best paralegal I know. She came out for a three day business meeting to discuss how we could work together for the expansion of My Bankruptcy School.
Kelly was first attracted to My Bankruptcy School when she did some research for training in the debtor bankruptcy field.  During her research she came across:
1.  Colorado Bankruptcy Training 2.  713Training.Com 3.  Morgan King Bankruptcy
Naturally, Kelly wanted to know the difference between the three, which is:
713Training.Com
This company was founded in 2001 and developed by me (Victoria Ring) but I am NO LONGER associated with the company. The reason behind this separation was that I was forced to separate the attorneys/law firms from the VBAs (virtual bankruptcy assistants in 2009.)
VBAs are typically people who enter the industry with little or no legal training. Many have never worked in a law office. Back ion 2009, I found that when I held seminars, more attorneys were attending compared to VBAs. This forced me to revamp all my training materials to be geared more toward attorneys, paralegals and law firms, and sell the VBA-portion to a VBA who could more identify with their needs. That VBA was Clay Holland.
Since January 2010, 713Training.Com has been owned and managed by Clay Holland in Salt Lake City, Utah. The products that are sold by Clay have NOTHING to do with the current operations of my company, Colorado Bankruptcy Training; which was developed to provide training and support to attorneys, paralegals and law firms nationwide; not VBAs.
An agreement has been signed between our two companies so that Clay only sells his products and services to VBAs. My company only sells its products and services to attorneys, paralegals and law firms.  At the present time, my products and services are updated on a weekly basis and comply with all new, updated bankruptcy court procedures. Clay has assured me that he would be updating the materials for 713Training.Com in the near future.
Morgan King Bankruptcy
Many people confuse the two names: Victoria Ring and Morgan King; but I have never met Mr King and he lives over 1,200 miles away from me.  I understand that Mr King provides training for attorneys and law firms also. However, I have never reviewed his products or conducted any business with him; so I do not know the man well enough to provide any comment regarding his training materials.
Colorado Bankruptcy Training
In order to prevent further confusion by people who think my company: Colorado Bankruptcy Training only provides services to Colorado attorneys, I have secured the following three new domains:
http://www.chapter7and13training.com http://www.chapter713training.com http://www.debtorbankruptcytraining.com
I take all the blame for making this mistake in naming my company Colorado Bankruptcy Training when I separated the two fields: attorneys from VBAs. Hopefully you can learn from my mistake if you are ever faced with this type of business decision. If your product and service are not state specific, do not place a state name in the name of your company.
SUMMARY OF MEETING
* Kelly physically saw my operations, worked with me and discussed many business ideas. We have taken positive steps to improving My Bankruptcy School and the results of our efforts will be demonstrated in the coming months.
* Further information regarding the differences between Chapter 7 and 13 Training and the other companies publishing bankruptcy training information will continue to be published. This article being the first for public education so they can make a better informed purchasing decision.
* Kelly will be providing Credit Report Repair services for law firms.  More details about this unique and excellent service will be provided in a separate article. Or contact Kelly through her website at: http://moreclients.net/
* Several new packages will be developed for students of My Bankruptcy School. These packages will enable attorneys and law firms to personalize training options to suit their specific needs. More details about this will be announced within the next few days.
* Better public information regarding the cost of enrollment in My Bankruptcy School. The Chapter 7 course is $425; the Chapter 13 course $350; and the Chapter 7 and 13 course is only $725. The full cost of the course will more than pay for itself with the FIRST petition. This makes My Bankruptcy School one of the best investments for attorneys, paralegals and law firms nationwide. For more information, visit: http://mybankruptcyschool.com/enroll
Have you noticed the ads in newspapers from law firms claiming to file a bankruptcy for only $300 or $200 or even as low as $150? Did you ever wonder how they can charge this low of an amount and still stay in business?  Here are two scams that use these techniques:
Scam 1: Pretending to do a loan modification
A law firm will advertise to do loan modifications for clients. They rent mailing lists of people facing foreclosure and target them with promises of helping to save their home.
Once the client has paid $4,000 or $5,000, the law firm will claim the mortgage company would not accept their offer. The only choice left for the client is to file bankruptcy. Of course the law firm will pretend to give the clients a deal and charge them $300 or less for filing the petition.  But remember, they just received $4,000 or $5,000 for doing nothing.
How do I know this happens? Because I have personally been involved with four law firms who used these tactics. I refused to work for them, but other virtual assistants worked for law firms like this and reported their horror stories to me.
Scam 2: The low price is only for a skeleton filing
Some law firms will advertise low prices for filing bankruptcy because this price is only for filing the Voluntary Petition and Creditor's Matrix.  This type of filing will stop any legal action against the debtor but they will only have 14 days before they must file the remaining schedules of the petition.
Of course the law firm will charge extra for Schedule A, Schedule B and so forth.  By the time the clients pay for each remaining schedule, they have more money invested compared to paying an honest bankruptcy attorney the full fee in the beginning.
Summary
There are bad attorneys and good attorneys. There are bad doctors and good doctors. There are bad waiters and good waiters. There are bad people and good people.  No one is immune from scams because they exist everywhere.
But the next time you see one of those low-cost ads for filing bankruptcy, perhaps this article will help you shed some light on the possible truth behind the low price.  Also, you can use the information to educate your staff and your clients who may ask you about these ads.
Be sure to pick up your free tools from Chapter 7 and 13 Training.Com at:
http://chapter7and13training.com/ Click on FREE TOOLS along left side of page
— by Victoria Ring
I first hooked up to the internet (bulletin board service) back in 1992. Back then there were no websites you could visit or photographs and visuals you could view. Instead, a BBS (bulletin board service) was similar to what we now refer to as chatting.
I was not impressed with the internet at this stage of its development. I also did not enjoy paying $100 for an internet service provider to come out to my home and install a modem on my computer which made a bunch of noise. So, I had the service discontinued and did not hook back up to the internet until it became visual (circa 1997.)
Back then, software was not as sophisticated as it is today. At that time, web programmers and designers used keywords in the META-tags to enable people to locate the website. Unfortunately, it did not take long for fraudulent minds to trick the META-tags into accessing web pages that had nothing to do with the search words. Naturally, this made it impossible for people to locate information on the internet, which made it impossible for the internet to grow and be utilized by the public.
One of the methods used by fraudulent people was to use common words in their META-tags, such as free, news, love, etc. When a person typed in a common word like these, they would be taken to the fraudulent website, find it had nothing to do with what they were searching for, click the [back] button and move to another site.
How was this beneficial to the fraudulent website owner? He or she could care less if the person viewed the information on their website or not. They simply wanted to get a recorded click so this would add to their unique visitor statistics. Then, the company would sell ad space (like banners) based upon the number of visitors they received.
I remember one company that sold banner space at the top of their web page for $2,500 per month. They also published their website statistics, which verified they received 1 million unique visitors per month to the website. Of course they never revealed how these visitors were obtained. Unfortunately, the only one who received benefit from this arrangement was the web site owner, not the advertiser.
Of course this is just one common example of how META-tags were used for fraudulent purposes in the past. And this is why the search engines had to develop advanced software programs to minimize the fraud and keep the internet a useful tool for society.  Unfortunately, there are still web design companies out there who still promote the concept of META-tags; but that is only old-school news, especially for major search engines like Google, Yahoo and MSN.
SINCE 2009 MAJOR SEARCH ENGINES RARELY USE KEYWORDS FOR INDEXING
The new technology that major search engines use today is to scan the content of the web page and index the actual text, not just the keywords in the META-Tags.
For example, lets say that I used the following keywords in my META-tags: legal, bankruptcy, chapter 7, chapter 13, etc. However, the text appearing on my actual web page was a photo with a name of: photo101.jpg.  I also had an ENTER button; but nothing else was on the web page.
When the major search engines sent out its spidering software (an automated program that visits and categorizes web pages) the software would determine that the META-tags did not match the content of the web page itself. This causes the web page to be dropped and not indexed at all; resulting in poor or non-existent search engine optimization.
Of course this is just one example of the huge changes going on inside the internet today. Most people do not have the time or knowledge to follow the trends of the internet world. They are only interested in getting a web site on the internet and to be visited by visitors.
WEB TIPS FOR LAW FIRMS
The best advantage that law firms have in providing a web site on the internet is that they do not need to spend very much time marketing. For a law firm, their clients are only in their local area; they are not nationwide.  Therefore, attorneys can utilize their websites also as a time saving device.
With the proper web design and content, a web site can provide an attorney with:
– Time saved answering questions over and over again. Just send the client to the website to get their answers.
– Time saved in client intake interviews since clients can visit the website, download PDF forms to complete and bring to the office at the time of their appointment.
– Time saved in pre-qualifying clients. For example, if someone is unemployed and just filed a Chapter 7, they may be ineligible to file a Chapter 13. The interactive form on your website would allow visitors to send this information to you for evaluation instead of spending time making the appointment, filling out forms and meeting with the client; just to find out this has all been a waste of time for you as well as the client.
– Clients have the ability to virtually visit the law firm and view videos of the attorney and staff before deciding to make an appointment.  Videos sell services for law firms by developing trust and familiarity before hiring.
– Plus many more.
A SOLUTION FOR LAW FIRMS
Colorado Bankruptcy Training has recently added a unique web design service for attorneys. The major difference between this service and others is that after development of your web site, you will watch an online video that will teach you how to maintain your own website and save a great deal of money.
This is done so that you can login to your administration panel, add pages, update information and correct errors. There is no need to pay a designer to do this for you when the process is simple, quick and only takes seconds.
To find out more about this service which is available for as low as $375, visit: http://www.coloradobankruptcytraining.com/legal_webdesign.html