The following questions were submitted by bankruptcy attorneys during the past week. The answers are provided by Victoria Ring who is not an attorney.  Therefore, the information provided in this material is for training purposes only and no whole or part should be conceived as legal advice.
DEAR VICTORIA
I am a new attorney doing my first bankruptcy petition where I am proposing a cram down.  The appraised value of my clients home is $185,000.  They owe $170,000 on the first mortgage and $45,000 on the second.  How can I do a cram down?
ANSWER
You cannot do a cram down.  A cram down is when the house is worth LESS than the amount that is owed.  The amount that is owed is crammed down to the appraised value.  In your clients case, the opposite is true.
Perhaps it will help you to understand the concept better if you think of it this way:
If the house had to be sold and it sold for $185,000; there would be plenty enough money to pay off the first mortgage of $170,000. In fact, you would have $15,000 left over after the sale and the pay off.  Therefore, a cram down is impossible to do since there is nothing to cram down.
However, on the second mortgage, you may be able to propose a reduction since there is only $15,000 left.  Instead of the client paying $45,000, they may only need to pay $15,000 on the second mortgage.  The remaining $30,000 from the second mortgage is actually unsecured equity.
But let us not forget the exemption allowance provided for by your state.  If the exemption allowance is $50,000 the figures change for both mortgage companies.  Therefore, I would need to review Schedule A of your clients petition in order to determine the different strategies available in this particular case.
DEAR VICTORIA
How can I find the IRS Guidelines so I can accurately calculate Schedule J of the bankruptcy petition?
ANSWER
The main page of links I put together to help you when preparing bankruptcy petitions is at: http://www.bankruptcylinks.info/about/prepare-petitions
The links to the IRS guidelines are at: http://www.justice.gov/ust/eo/bapcpa/meanstesting.htm http://www.irs.gov/businesses/small/article/0,,id=104627,00.html http://www.irs.gov/businesses/small/article/0,,id=104696,00.html http://www.justice.gov/ust/eo/bapcpa/20061001/bci_data/median_income_table.htm http://www.irs.gov/businesses/small/article/0,,id=104623,00.html
Keep in mind that the government wants you to think outside the box.  Many of the guidelines are lumped into categories that are not consistent with Schedule J.
The only purpose in reviewing the IRS guidelines and comparing them to the Schedule J figures the clients provide is to make sure the figures are accurate.  For example, gasoline prices fluctuate from week to week.  If the clients tell you they spend $200 a month on gas this month and the IRS guidelines allow them $800; it is an indication that the client may have provided you with a wrong figure and you should ask them to provide a more accurate one.
Why is this important? Because if you give your clients a Chapter 13 Plan payment they cannot afford, they will be unable to stay in the Chapter 13.  This escalates costs as well as other problems for attorneys, clients and the bankruptcy court.
However, this is not a skill that you learn preparing one bankruptcy petition.  This is why I incorporate the training of this skill when I train attorneys.  Believe me, I did not learn the skill overnight myself.
DEAR VICTORIA
The liquidation analysis says that the unsecured debts get nothing but I am not sure how to adjust for that since the plan wants to automatically pay them. Do I use: not in plan, for each to stop the computation?
ANSWER
Unsecured debts should NEVER be removed from a Chapter 13 Plan.  That is one of the main purposes of filing a Chapter 13 in the first place.  The solution is not to trick the software into not calculating unsecured debts.  The solution is to fix what you did wrong and make sure that the unsecured creditors are paid a minimum percentage.  The minimum percentage varies from state to state.  In California, attorneys can have as low as a 2% Plan but in Ohio they never allowed any Plan less than 10%.  As an attorney, you need to call the Chapter 13 Trustee's office or consult with an experienced attorney in your area to find out the minimum Plan percentage accepted in your state.
DEAR VICTORIA
When you switch from a Chapter 7 to a 13, why does the dialog box come up in the software asking if you want to change your answer on funds available to the unsecured creditors? Are you supposed to have funds in a 13 and not for a 7?
ANSWER
I assume you are referring to the Voluntary Petition.  There are two checkboxes on this form with the following two choices:
Box 1: YES.  Debtor estimates that funds will be available for distribution to unsecured creditors. Box 2: NO. Debtor estimates that, after any exempt property is executed and administrative expenses paid, there will be no funds available to unsecured creditors.
Yes, your assumption is correct.  If there are no funds available to pay unsecured creditors, the debtor is filing a Chapter 7.  One of the requirements to file a Chapter 13 is that there is money left over to pay unsecured creditors.  Besides, if there is no money left over, how could the debtor be filing a Chapter 13 anyway?  They would have no Plan payment to make if they have no money left.  This is a Chapter 7.
DEAR VICTORIA
Where, if anywhere, are there widely accepted interest rates for the secured debt published?  Is this an area where there are lots of disputes?
ANSWER
I called an attorney in California to get a good answer for this question.  The attorney told me this: The interest rate currently paid by the debtor should be used on secure debts unless it is excessive.  To have figures to compare she suggested you find out the average percentage people with good credit pay to purchase a new home (or other asset) in your area.  Suppose you find out this percentage is 2% but the clients are paying 27%.  This is excessive; and in bankruptcy, you may consider proposing the 2% instead of 27% and hopefully there will be no objection from the mortgage company.
DEAR VICTORIA
With all the information you know about bankruptcy and law firm operations, do you plan to publish a book?
ANSWER Yes.  Two attorneys in Georgia (J. Jeffrey Williams and Patricia Lyda Williams) and myself are putting together the materials now.  The name of the book will be: What They Did Not Teach You in Law School About Chapter 7 and Chapter 13 Bankruptcy.  We hope the book will be ready for sale within 90 days.
DEAR VICTORIA
I am a California attorney. If I attend your web training seminar how many MCLE credits do I receive?
ANSWER
The MCLE credits permitted by the State of California are only for seminars that you physically attend. MCLE credits are not provided for the web training seminars I develop and offer to help your law firm.  Besides, the purpose of the web training seminars Michael and I provide is to teach you skills that will improve your bottom line and help you to have a well run and organized law firm.  If we have to force attorneys to attend our seminars through the lure of giving them credits, I really do not think those attorneys would appreciate the training they receive.
IN THE MEANTIME
If you are a new bankruptcy attorney, spend 1 hour with me online and I guarantee I can help solve many problems with your petitions that you are encountering. The cost is only $100 for a full hour and we meet via a web meeting. This means that you will login to the internet and be able to view my computer screen.  This way, I can provide you with visual training, which has more impact than talking solely on the telephone.
Call 719-465-2442 or email victoriaring@coloradobankruptcytraining.com to schedule your training.
ATTEND THE CRAM DOWN WEB SEMINAR
Check us out for only a $25.00 investment. Attend the June 5, 2010 Bankruptcy Cram Down Web Training Seminar.  Sign up at: http://www.coloradobankruptcytraining.com/newsite/contact-us/bankruptcy-web-training
If you have any questions you would like answered in this forum, send them by email to victoriaring@coloradobankruptcytraining.com Your name or contact information will never be used unless you specifically request it.  And if I do not know the answer, I will ask an attorney and get an answer for you.
Have a wonderful week.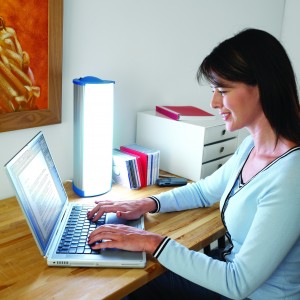 If you have worked in bankruptcy longer than 1 minute, I am sure you know that one of the most time-consuming tasks in preparing a bankruptcy petition is waiting for the client to provide you with the information you need.
ATTORNEYS DEAL WITH THIS PROBLEM IN A NUMBER OF WAYS:
1.  Some attorneys designate one specific person in the office to follow-up with clients and make sure the client intake forms are filled out properly as well as gathering all the documentation BEFORE the petition even begins the input cycle.
2.  Some attorneys will enter in the data they have.  Then, as new information comes in from the debtor, they add to the information in the bankruptcy software until the petition is completed and ready to file.
3.  Some attorneys bring the clients into the office and does a live client intake interview to speed up the process.  In the interview the debtor is made to answer all the questions on the forms and sent home with a list of documents they need to bring back to the office before their petition is filed.
4.  Some attorneys just put everything in a file and do not do anything until the debtor pays their entire attorney fee in full.
MY SOLUTION:
After preparing and working with literally thousands of bankruptcy petitions, the method that works for me is NOT to enter the data into a Schedule until you have all the information you need for that particular Schedule.
For example, the average debtor does not enjoy filling out debt sheets.  They want the law firm to pull a credit report and gather their own information, rather than caring enough to take responsibility and do the job right. (Note:  A credit report is a tool. It should never be used solely to prepare Schedule F.) Therefore, before I prepare Schedule F of the bankruptcy petition, I look through the debt sheets the debtors provided.  If the debt sheets are not at least 80% complete, I do not enter anything on Schedule F.  The same holds true for Schedule A.  If the debtors do not have a recent appraisal, know who they pay their mortgage to, provide account numbers, the date the debt was incurred and a balance owed on the mortgage, I do not begin Schedule A.
I have found that by following this procedure, I rarely miss important pieces of data within the bankruptcy petition.  If I enter one piece of info, close the software, find another piece of data, open up the software and enter it, then repeat this process over and over again until one Schedule is complete; errors are much more prominent.  Additionally, the process is much more time-consuming.  If you continually open and close your software program, entering data as it is fed to you, you not only increase your time spent working on the petition but you will greatly decrease efficiency.
DO YOU ENJOY THESE TIPS?
Visit http://www.coloradobankruptcytraining.com and take advantage of some of the unique, low-cost training options for attorneys and their staff.
Also, subscribe to my articles at: http://chapter7and13bankruptcyblog.com/feed

If you have been following previous emails, Michael Misenheimer and I had to cancel the June seminars in California because no one registered for them.  We both were shocked and wanted to find out why no one was interested in attending.  The training we offered was beyond any other training offered within the industry and the popularity of previous seminars told us that we were doing everything right.  So, what was the problem?
After emailing and talking with about 15 different California bankruptcy attorneys, we were told that the Central District is so busy that attorneys do not have time to attend a seminar right now.
Our first reaction was: What can we do to help?
IDEA FOR TELEPHONE TRAINING
The first idea came from Art Hausmann, a seasoned bankruptcy attorney that attended the Los Angeles Chapter 13 seminar back in August 2009.  Art hired me to provide training to his paralegal, as the paralegal needed it.  In other words, when his paralegal is working on a bankruptcy case, if she has a question she calls or sends me an email.  I either reply to her email or call her in order to help solve the problem.  In addition to solving the issue, I also take the time to train her skills in the process.  Art's paralegal and I will begin our training starting tomorrow (Monday.)
In the meantime, I talked with Michael about this problem.  He agreed that we should offer other attorneys the same service.  For a fee of $100 per hour, Michael or I will be available by telephone and email to answer your questions.  In fact, we will not even charge a retainer fee to get started. If you try out our service and you do not immediately see results, you owe nothing.  The training can be provided for you or any member of your legal staff.  How much better could this offer be? You have nothing to lose.
Obviously, Michael and I are only two people.  We can only provide our training services to a limited number of attorneys and we are doing this in order to assist the law firms who are in crisis mode at this time.  Please contact us (see contact information at end of this email) to discuss this training option if you are interested.
LAW OFFICE MANAGEMENT ASSISTANCE
Working in law firms, Michael and I are also aware that some law firms do not necessarily need help with petitions, but are severely disorganized due to the huge increase in the workload.
These are precisely the types of problems that Michael and I are experienced in handling because we have worked in a variety of law firms throughout our career.  Please contact us (see contact information at end of this email) so we can analyze your situation, offer a few suggestions and see what we can do to help you improve your law firm efficiency.
CHAPTER 13 PETITION ASSISTANCE
As you may already know, Chapter 13 filings are increasing because the creditors are fighting harder against Chapter 7 filings.  This has created a nitch for paralegals like Michael and me to work with attorneys in improving their Chapter 13 petitions and Plans.  We provide a wide range of services up through the confirmation stage.   And, if you are located in Colorado Springs, Colorado or Atlanta, Georgia, we can even accompany you to court if you need us.  To discuss your Chapter 13 needs, please contact us (see contact information at end of this email.)
We are here to help in any way we can, especially during this time of mortgage crisis and upside down loans.  Remember, we are both skilled in cram downs and strip downs of mortgage loans which can save your client thousands of dollars.
We hope to hear from you soon.  See contact information below.
CONTACT INFORMATION
Victoria Ring Phone: 719-465-2442 Email:  victoriaring@coloradobankruptcytraining.com
Michael Misenheimer Phone: 404-795-9013 Email: mmisenheimer@gmail.com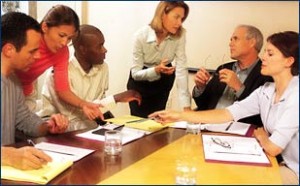 I was talking with an attorney this morning and I asked him why he thought only 1 person has signed up to attend our upcoming Los Angeles bankruptcy training seminars for attorneys.
Attorney Joseph said that attorneys are bombarded with so much information about training seminars that they may not be aware our seminars are different.  Here is the link to the complete seminar outline: http://www.bankruptcyattorneyseminars.com/outline.html
Therefore, Michael Misenheimer and I are going to use the June seminars, scheduled to be held in Los Angeles, as a test.  It is a financial loss for us to invest the money into airfare, hotel and other overhead expenses if only 1 or 2 people attend the seminar.  Therefore, if we do not have a minimum of 10 people signed up to attend by June 4, we will refund the money of the 2 people who have registered and try another approach.
Perhaps it would be better to offer an online training school for attorneys.  They can login at any time of the day and receive training in Chapter 7s and Chapter 13s.  If this would be the best approach for training, I would love to develop the online school.  However, in the past, attorneys preferred us to train using onsite seminars and this is what I have been doing for the past 5 years.
TRAINING OPTIONS AVAILABLE TO YOU
OPTION 1
If you would prefer to be trained Chapter 7s and 13s in a seminar setting, please register before June 4.  There is no credit card payment required to register.  But I will need a minimum of 10 registered attendees before June 4 or we will cancel the seminar.
Direct link to Registration Form: http://www.bankruptcyattorneyseminars.com/bankruptcy_seminar_order_form.pdf
OPTION 2
Would you prefer onsite training at your office instead of attending a seminar?  Michael Misenheimer and I would be willing to come to your office and train you and your staff onsite while we are in the Los Angeles area.  Please call 719-465-2442 so we can find out the exact level of training you need.
OPTION 3
If you would prefer to obtain training in Chapter 7s and 13s through an online training school or training CDs, send an email to victoriaring1958@gmail.com
The goals of Michael and me are to provide attorneys with the training they need in the format that best suits their law firm operations.  Please do not hesitate to provide us with suggestions on how we can provide that to your law firm.  We are flexible because we are a small company.  We provide old-fashioned customer service to the attorneys we work with and we look forward to working with your law firm soon.
CONTACTS:
Victoria Ring – 719-465-2442 victoriaring1958@gmail.com http://www.coloradobankruptcytraining.com
Michael Misenheimer – 404-795-9013 mmisenheimer@gmail.com http://www.bankruptcy-paralegal.com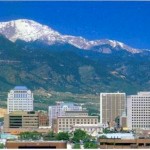 I had a great time yesterday.  After living in Colorado for almost 2 years, I sat up my first Colorado Springs bankruptcy law firm.  In fact, the law firm is right down the street from my house and is located in the beautiful downtown area.  Let me tell you about it.
Mr. Rector, the son of a prominent District Attorney, started his criminal law practice in 1981 so he and his staff already had most of the people type skills to work with bankruptcy clients.  Additionally, he owned the entire building, which was not being used at the time, making it the perfect place to have bankruptcy clients fill out their forms and conduct client intake interviews.
Note: As you may already know, it makes the process go much faster if the clients fill out their intake forms at the law firm and receive a client intake interview in the same visit.  This procedure ensures that 99% of the questions and problems are addressed before input of the petition begins.  Unfortunately, many attorneys adding bankruptcy to their practice do not have the luxury that Mr. Rector has of an entire office building to himself, so they must give the clients the intake forms, ask them to take them home, fill them out and return to the office for a client intake interview. This procedure naturally adds days, weeks and even months to the bankruptcy petition processing time.
After providing Mr. Rector with a variety of options for establishing operational procedures for his new bankruptcy law firm, he decided to market his law firm as a debt modification type service with bankruptcy being the last resort. I have found that many bankruptcy attorneys prefer this procedure because the word: bankruptcy is often a turn off for the general public.  People prefer to work out a loan modification instead of file bankruptcy.  People also prefer to cash in 401Ks before filing bankruptcy (bad mistake); which tells you how the general public still conceives the word: bankruptcy.
Anyway, with that much said, I spent Saturday training two attorneys, one real estate agent and one paralegal on the petition process.  We began at the initial intake and continued through the input of the bankruptcy petition, motion work, the 341 meeting and confirmation.  I was happy to find that they had taken my suggestion and ordered New Hope software, which should streamline their operations. Ref:  http://www.bankruptcysoftware.com
Although I never would be able to cover all the details of preparing a bankruptcy petition in one day, I covered enough so that the paralegal could gather the information needed to prepare a well-detailed one.  Then, when the law firm obtains their first client, I will go back and train them on a real case.  This is where the details of the process will have a better retention rate because everyone will be working in a real world scenario.  I expect the all the staff to learn a great deal with the first petition process, which will then complete about 98% of my training.  After that, if a problem comes up, they can email or call me as I always provide assistance and help after the law firm is set up for as long as they need me.
As a one-person operation, I cannot take on the whole bankruptcy world, but I love helping attorneys set up new bankruptcy practices. Some attorneys can be trained over the phone, some need to fly to my location in Colorado Springs, and some attorneys fly me to their location to spend a couple days.  I am flexible and more than willing to help any honest attorney who is interested in more than just making money.  I only work with attorneys who care about their clients and have a heart for the debtor. These are the law firms that will survive and outlast all the others and be a benefit to people.
If you are an attorney who is seeking the training services I provide, let us talk about it.  Visit the website at http://www.coloradobankruptcytraining.com or call 719-465-2442.
STEPS FOR CHANGING A CHAPTER 7 PETITION TO A CHAPTER 13
1.   Prepare the petition as you would a Chapter 7.
2.   Complete the Means Test to make sure the debtor qualifies for a Chapter 13.
Additional qualifications of debtor to be eligible to file a Chapter 13:
a.   an individual (no corporations or partnerships); b.   have a regular income greater than reasonable living expenses; c.   have liquidated, unsecured debts not exceeding $336,900 and secured debts not exceeding $1,010.650.
3.   To change a Chapter 7 to a Chapter 13, the following adjustments need to be made within the Chapter 7 bankruptcy petition:
a.   Change to a Chapter 13 on the Voluntary Petition b.   Also on the Voluntary Petition, under the Statistical Information tab, the box needs checked to indicate there will be funds left over to pay creditors.
c.   Item 9 on the Statement of Affairs needs changed from a filing fee of $299 for a Chapter 7 to $274 for a Chapter 13.
d.   On the average, most attorneys charge $1,000 extra for a Chapter 13 compared to a Chapter 7.  Therefore, attorneys can place this additional fee into the Chapter 13 Plan. If so, change:
i.   Attorney Compensation Statement to show money is owed by debtor. ii.   Add in the additional Attorney Fees into the Chapter 13 Plan to match the Attorney Compensation Statement
4.   Classify all secure debts on Schedules A and B.
5.   Balance out Schedule J and use the amount left over as your beginning Chapter 13 Plan payment.  This is your starting point.
6.   Enter in the Chapter 13 Plan payment into the Chapter 13 Plan calculator.  Make adjustments until you balance out the Chapter 13 Plan.
___________________________
Notice: If you are an attorney also seeking to open a Chapter 13 bankruptcy practice, Chapter 13s are my specialty.  I love doing them and there is no doubt that I can teach you the skills you need to start offering Chapter 13 services to your clients and immediately increase your law firm profits.  My training costs are very low, starting at $100 per hour for online training.  So contact me at
I just placed a free 1 hour training audio containing various tips and techniques for preparing Chapter 13 petitions and plans. It should be a great benefit to you and your clients. There is no hidden costs and you can download it free at: http://www.coloradobankruptcytraining.com/audio01.html
I understand that there is a great deal of confusion over which bankruptcy software program a law firm should buy and which one a virtual bankruptcy assistant should buy.  In order to help address these concerns, I am writing this article to help you.
From 1990 to about 2006, it did not matter if you were an attorney or a non-attorney; you could purchase just about any bankruptcy software program you wanted.  Back then, bankruptcy petition preparers were alive and well in almost every state.  In case you were not around back then, bankruptcy petition preparers were people who filled out the forms of the bankruptcy petition and worked directly with the debtor; no attorney was involved. They charged a really low fee and normally did a poor job.  Their inefficiency cost debtors and courts millions of dollars. In fact, many debtors lost homes and other assets due to the poor skills of bankruptcy petition preparers.  This is one reason I had for developing Colorado Bankruptcy Training.Com.  I wanted to stop the madness and bring professional level skills to the law firms.
What eventually happened to bankruptcy petition preparers?  When the bankruptcy law changed in 2005, many bankruptcy petition preparers were out of business by 2006.  Under the new bankruptcy law, a Means Test had to be filed with the petition and the Means Test calculations could only be done by an attorney.  Bankruptcy petition preparers were often singled out by the court and fined large fees when they tried to prepare the Means Test or select exemptions on Schedule C.  In fact, one lady called and said she was fined $40,000 in the state of Oregon for unauthorized practice of law.  She then tried to file bankruptcy to get the debt discharged but the court demanded it be classified as a Schedule E Priority debt that had to be repaid 100%.
It was around this time that some of the bankruptcy software companies became more selective about who purchased their software.  And they had good cause to take these precautions.  However, where the problem comes in today, is when an independent virtual bankruptcy assistant, working under the direction of a bankruptcy attorney, is not permitted to purchase the software they need to legally work for their attorney.  For example, in many instances, attorneys may not purchase bankruptcy software but depend on their virtual bankruptcy assistant to prepare and file all their cases.  This means the virtual bankruptcy assistant is left to purchase his or her own software.  If the software companies will not sell to them, what are they supposed to do?
To confuse the matter even more, some bankruptcy software programs allow non-attorneys to purchase their software but they are prevented from electronically filing a bankruptcy petition.  The only way they can electronically file a petition for their attorney is to operate under the software license of the attorney.  But this can cause a problem if the virtual bankruptcy assistant is using EZFiling but the attorney is using Collier Top Form.
Still there are other variances with software companies: some will not even sell you a copy of their software unless you are a law firm or licensed attorney.  The non-attorney can download free versions of their software but the attorney is the one that must purchased the software license.  Then, the attorney can turn around and grant a free license to anyone who works for him or her.
Where Does the Madness End?
Personally, I think the software companies have developed an unnecessary mess.  Who cares who purchases their software?  They are in business to make a profit, right?  What is the big deal anyway?  To date, I have talked to people in charge at many different software companies and I have yet to get an answer to this specific question that makes any sense.
However, since I do not own these bankruptcy software companies and I do not have the power to tell them what to do, I have to suffer just like you do.  Here are three options you may want to consider:
1.   Frederick Rogovy is the software developer for New Hope Software.  New Hope Software is the only software company that provides special services to virtual bankruptcy assistants.  To view the features available to help virtual bankruptcy assistants who use New Hope Software, visit: http://bankruptcysoftware.com/virtualassistantfeatures.shtml
However, as of this date, New Hope will not sell a copy of their software to a non-attorney. The attorney must make the purchase and then provide the virtual bankruptcy assistant with the registration information to unlock their non-attorney version.  (Unnecessary complication?  I think so.)
2.  If you are just getting started as a virtual bankruptcy assistant, you may not need to spend any money buying bankruptcy software right now.  You can continue using demo versions of the different software programs.  Then, when you start working for an attorney, use the software the attorney is using.
3.  Learn the old-fashioned way:  Download the Federal and Local Forms from the bankruptcy court website within your jurisdiction and fill them out.  When you download them, they are free and they come as a form-fillable PDF.  A link to all the US Bankruptcy Courts, local rules and forms, is at: http://coloradobankruptcytraining.com/links_chapter13plans.html Also check out the other bankruptcy links at: http://www.coloradobankruptcytraining.com/links.html
I realize this method will take the most time to prepare a bankruptcy petition, but there is no cost whatsoever in purchasing bankruptcy software.  Electronic filing will be done entirely through PACER.
Summary
Although in my training materials, I use Best Case to train with, it is because this software has shown to reduce the learning curve and make training easier to comprehend.  However, just because students train with Best Case, after they learn the basic skills; they can use ANY software program they want.  I know one Certified VBA (Linda Rantz at www.rantz.biz) who uses all the bankruptcy software programs out there.  She said it is the only way she can be assured to be compatible with any attorney she works for.  Sounds good to me.
Note: This article is not written with the intent of taking business away from bankruptcy software companies who sell Local Forms and Chapter 13 Plans as "add on" packages. Instead, I am writing this article because I personally do not believe that anyone should be forced to buy something simply because they lack knowledge of other options available to them. Therefore, this article is written to inform you of the different options available so that you can make an informed decision before spending your money. –Victoria Ring
Why Are There Local Forms if Bankruptcy is Federal Law?
Local forms can be confusing at first. However, you need to remember that the United States government was developed in a manner so that each individual state could govern itself. Although Federal Law takes precedence over State law, the Federal forms of a bankruptcy petition remain standard throughout all 50 states. But, some state laws require additional State forms to be included along with the Federal forms when a bankruptcy petition is filed. That is why you need to keep up to date on the local rules of any bankruptcy court you are working in when preparing bankruptcy petitions.
Why Doesn't My Bankruptcy Court Have a Chapter 13 Plan on Their Website?
Not all bankruptcy courts have a required format for their Chapter 13 Plan. If the bankruptcy court you are preparing a bankruptcy petition for does not have a Chapter 13 Plan form listed under "Local Forms" on the court's website, you should be able to use the standard Chapter 13 Plan included free with the bankruptcy software you purchased.
In the list I provide at: http://www.coloradobankruptcytraining.com/links_chapter13plans.html you can scroll down through the list and see that some jurisdictions, as well as some States do not have a link for a Chapter 13 Plan. Again, this tells you that that particular state or jurisdiction accepts the standard Chapter 13 Plan provided free in the bankruptcy software program you are using.
Should You Buy Local Forms for Your Bankruptcy Software?
The choice is up to you. However, I believe it is important for you to understand all the facts so that you can make an informed decision before spending your money on something that is available to you free.
Most bankruptcy software programs provide you with a standard Chapter 13 Plan when you select a specific bankruptcy jurisdiction for the bankruptcy court you are preparing a bankruptcy petition for.
However, the company who developed the software also sells additional local forms that you can purchase separately. Some of these local forms are $150 to $300 each; which can get quite expensive if you purchase them for all the different States the bankruptcy attorneys you work for are located in.
But, the majority of bankruptcy courts have a specific format for their Chapter 13 Plans. When they have any form requirement they post the form on their website. Often, these forms are available in Word, WordPerfect and almost always PDF format.
In fact, the PDF is the best form to use because it is form fillable. This means, you simply download the form, click on a blank area and begin typing. In fact, some of the bankruptcy courts even provide Chapter 13 Plan forms that are not only form fillable but they also do calculations for you. These types of Chapter 13 Plans are really nice.
So Why Does Bankruptcy Software Companies Charge For Free Forms?
Bankruptcy software companies are not actually selling you the form. Instead, you are paying for the ability to have the form appear inside your bankruptcy software program. Plus the purchased forms normally will perform calculations within your bankruptcy software program. In other words, purchasing Chapter 13 Plans and additional court forms as "add ons" through the company who you purchased your bankruptcy software from is more of a convenience; it certainly is not a requirement.
Does This Matter to You?
That is a decision you will have to make for yourself. However, I will tell you what I did back in the old days, when I started The Lawyer Assistant and worked for attorney nationwide. The first time I began working for an attorney in a new jurisdiction I had not prepared a bankruptcy petition in, I would go to the court's website and read the Local Rules. I also would review their Local Forms and find out if there were any additional forms I needed to file with the bankruptcy petition.
If I found a Local Form that needed filed with the bankruptcy petition I would print it out and type it in Microsoft Word. Then I would save the document as a template and use it every time I had to prepare a bankruptcy petition in that particular court district.
But the Hard Work is Eliminated for You
Today, you do not need to print out forms and individually type them. Instead, you simply download a PDF from the bankruptcy court's website and fill it in on your computer screen. The process has been made simple, easy and quick for you. Plus, you save money and do not need to purchase additional forms from your bankruptcy software company.
What If You Don't Have a Registered Version of Adobe Acrobat?
Normally it doesn't matter if you have a registered version of Adobe Acrobat or not. The PDFs that you download from the bankruptcy court's website are viewable in Adobe Reader (which is free.) You simply download the document, do a SAVE AS, and name the document (such as Chapter13Plan_JohnDoe.pdf.) Then, you fill in the PDF form and save it in John Doe's file on your computer for filing electronically once your attorney has approved it. Next time you need to develop another Chapter 13 Plan in this court's jurisdiction, go back to their website, download another PDF template and repeat the process.
What Do I Do With Documents in MS Word or WordPerfect Instead of PDF?
If you have Microsoft Word or WordPerfect, you can convert any document to a PDF within the software program. This function also eliminates the expense of purchasing Adobe Acrobat. However, do not underestimate the power of the registered version of Adobe Acrobat. I have the Professional Version and I absolutely love it. I use my Adobe for developing eBooks that I sell on the internet as well as the development of fillable forms. But, if you are going to only use Adobe for reading PDF documents, filling in forms that have already been developed and saving the documents for filing with the bankruptcy court, you will not need to purchase the registered version of Adobe Acrobat.
How Do I Get the PDF Into My Bankruptcy Software?
I have downloaded most of the major bankruptcy software programs and I found that all of them have the ability to insert a PDF into the bankruptcy petition during the electronic filing process. Simply open up your bankruptcy software, click on the HELP menu and search for something like "insert PDF" or "add PDF" or some other similar phrase. If you cannot find the answer in the HELP menu, call the bankruptcy software company and ask them how to perform the function in your particular program.
Another alternative would be to file the PDF separately from the bankruptcy petition. This is accomplished by logging into PACER (under your attorney's ECF username and password) and electronically filing the PDF document. If you have never filed a separate document through PACER this process may appear intimidating at first because one-touch filing methods will make you lazy. But don't despair. Learn how to do the process correctly as it will be a skill you will use over and over again.
(See step-by-step instructions below to help you get started.)
How to File a Chapter 13 Plan Through PACER
You will need to know the case number to file the Chapter 13 Plan so the Plan and Certificate of Service (if applicable) may only be filed after the Chapter 13 case is open and the number assigned.
File the Chapter 13 Plan and the Certificate of Service (if applicable) together as one document. Have it prepared and saved as a PDF document.
Step 1: Login to PACER under the attorney's ECF login. Step 2: Click Bankruptcy on the Main Menu Bar. Step 3: Select the Plan Category Step 4: Check your case number and Click Next. Step 5: Click on Chapter 13 Plan event and Click Next. Step 6: Unless you are filing this document with another attorney, Click Next. Step 7: Select the Party Screen will open. Highlight the debtor(s) and click next. Step 8: Click on the Browse button to locate your document. Once verified, highlight it and click Open.
Note: Do not use the attachment feature for the Certificate of Service. Keep the document together as a single document.
Step 9: Modify the text using the drop down boxes to indicate whether you have included the required certificate of service and click next.
Step 10: Proof-read your entry and Click Next.
If you have any problems, feel free to call the bankruptcy court and ask them to help you. Most bankruptcy court employees are more than willing to help you because they would rather you do the job right, versus them finding an error, contacting the bankruptcy attorney and starting over again. They realize it is a time-saver for them to help you so do not be afraid to call. Just remember to be courteous, humble and gracious. Thank them for their time and let them know you appreciate them. Your attitude is important because you are representing your attorney. If you should get the bankruptcy court upset due to your unprofessional behavior, the bankruptcy court will have no problem contacting your attorney and voicing their complaint. Therefore, make sure you stay cool, calm and collected and everything will work just fine. In fact, you may make a friend at the bankruptcy court and use them as a contact in the future for additional information and help you or your attorney may need.
Can I Prepare Bankruptcy Petitions for Attorneys Without Buying Bankruptcy Software?
Of course you can. However, I must warn you, the process will be more time consuming. Bankruptcy software automates many processes which in turn saves you a great deal of time. For example: If you fill out each individual Forms and Schedule in a bankruptcy petition there is a lot of information you must enter over and over again (such as the debtor's name.) Also, you will have to do your own mathematical calculations compared to bankruptcy software programs that do that for you.
There are many other pluses to purchasing bankruptcy software but you can decide for yourself which method you prefer to use. If you want to download the fill-in-the-blank Federal Bankruptcy Forms, visit: http://www.uscourts.gov/bkforms/bankruptcy_forms.html#official
Helpful Hints
1. Visit http://www.coloradobankruptcytraining.com/links.html
2. Click on the Chapter 13 Plans and More section
3. Find the bankruptcy court you are preparing a bankruptcy petition for
4. Click on the LOCAL RULES, print them out or read them online
Note: You may not completely understand everything you read in the LOCAL RULES for the bankruptcy court. Most LOCAL RULES are written in legalese and are directed to attorneys who have been to law school and understand the lingo. However, there is a lot you will understand and by reading the LOCAL RULES you will become more familiar with that particular bankruptcy court. This knowledge will increase your value to the attorney you are working for as well as preventing problems that can come up because you did not follow a LOCAL RULE.
5.    Visit the link to the LOCAL FORMS AND TEMPLATES and look them over.
Note: The first time you look down through the list of LOCAL FORMS AND TEMPLATES you will undoubtedly be confused. Just take it slow. Many of the LOCAL FORMS will only be for cases AFTER the bankruptcy petition is filed. Other forms are for creditors and still others for appeal cases. Instead of being confused with the list of LOCAL FORMS remember this: Very often, the LOCAL FORMS you need for preparing a bankruptcy petition for your attorney are included inside the bankruptcy software you purchased. But if you find out that the software company is offering to sell you a specific LOCAL FORM, review the LOCAL FORMS on the bankruptcy court's website before spending your hard earned money.
6.    Rather than use the direct bankruptcy court link, the CHAPTER 13 PLAN link provided on the LINKS PAGE was downloaded and placed on the 713Training.Com website for ease of use. It was current at the time the web page was developed. However, court rules change often; therefore, it is to your advantage to check the LOCAL FORMS of the particular bankruptcy court's website to make sure you are using the most recent Chapter 13 Plan if you will be using it to file for your bankruptcy attorney.
Note: Also, some bankruptcy courts require Chapter 13 Plan Cover Pages and even Chapter 13 Orders to be filed with the Chapter 13 Plan. Again, check the bankruptcy court website to make sure you have the current information.
Summary
My goal in providing this information to you is to save you $1,000s of dollars versus purchasing local forms offered by the major bankruptcy software companies. You should always keep in mind that Federal and State Bankruptcy Forms are provided free of charge to the public. Just like bankruptcy filing information is available for public knowledge. You should never be forced to pay for Federal and State Forms regardless if it is for incorporating your business, copyrighting a book, preparing income taxes or bankruptcy petitions, or any other Federal or State form required by the government. However, if you choose to purchase the forms, at least you will be making an informed decision and not being taken advantage of because you were not aware Federal and State forms were available free.