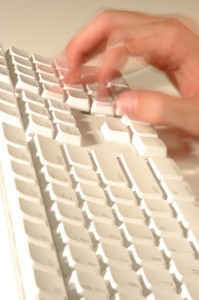 CONFESSION: I am guilty of using LinkedIn and Facebook strictly for marketing.  Boy, was I wrong.  My mistake was caused from the fact that I had prior knowledge from the old school of how to prepare a press release so that it is presented as a news item rather than an advertisement.  Therefore, I applied this same mindset to social networking on LinkedIn and Facebook.  Big mistake!!  And by writing this short article I hope to prevent you from making the same mistake I did.
First of all, posting news-type items in groups with a lead back to your website is still an effective way to market.  This form of marketing is called the two-step method.  Step 1: You hook the reader with an interesting headline and story; Step 2: they visit your website for more information.  While they are at your website they notice other products or services you offer and they become a customer or client.
The two-step method is highly effective for service businesses because a service business is much more personable compared to the retail world.  And, the two-step method is also essential in pre-qualifying customers.  Only people interested in what you offer will visit your website in the first place and only people who are really, really, really interested in your offer will place an order with you.  That level of pre-qualifying potential customers is often not achieved as easily using other methods of marketing.
However, after almost a year of heavy duty marketing on LinkedIn and Facebook (which means that I marketed 4-5 hours every day for almost a year) I had mediocre results.  I certainly wanted to know the reason why and correct the error, but where would I begin my research?
One day I was posting to my groups on Facebook and a warning message came up.  It said that I may be spamming and I needed to stop.  I did not understand what the message meant so I continued posting to each one of my groups.  Suddenly a new message popped up from Facebook telling me that I would be banned from posting to my groups for at least 3 days.  I did not understand what I was doing wrong. Facebook does not tell you that.  Even when I did a search in the help files of Facebook I could not find anything relating to my problem.  I left the Facebook website bewildered, addled and unaware of what just happened.
With LinkedIn I never received a warning message; so I continued to post to my groups and followers there instead.  One day I was reading messages that people posted from groups that I belong to.  I found a question posted by an attorney that I knew the answer to.  I replied and told her the source I used to solve her problem.  The attorney was very grateful and my answer became the Pick of the Week. It moved to the front of the group page and I received a 78% increase in the amount of traffic to my website compared to when I posted a discussion versus replying to a post.
This is how I discovered the secret to marketing on LinkedIn, Facebook and any other social networking service.  You must treat your groups in the same way you would attend a business meeting.  You enter the room (join the group), socialize with others (read and respond to posts) and exchange business cards (post a link to your website.)
Start utilizing this marketing technique and you will see the difference.  I wish you and your business the best of success.
Contact the Author
Victoria Ring is a Certified Paralegal and Bankruptcy Specialist. She is the developer of the virtual bankruptcy assistant field and the founder of MyBankruptcySchool.Com which provides training and support for attorneys and legal professionals working in the Chapter 7 and Chapter 13 debtor bankruptcy arena.  For more information visit http://www.victoria-ring.com
Just like Sears would never ask JC Penny how to price their products, I cannot tell you what prices you should charge for your services.  The best advice I can give is to play with prices until you find the right price that works for you and earns your law firm or service business a profit.  Your overhead expenses and profit margins are different from mine and everyone else.  That is why YOU need to set your own prices and not rely on others to do it for you.  And also remember:  NEVER alter your prices just to make a sale.  Some attorneys and virtual assistants who are only interested in prices (not quality) will only be focused on price and paying the cheapest amount they can find.  These are normally not people you want to do business with or build your company with anyway.
Let me give you an example: I received an email inquiry from a law firm asking me to provide them with a price for preparing their bankruptcy petitions.
The first thing I did was to call the attorney on the phone and find out exactly what they needed. I was not able to speak to the attorney but I spoke to his wife, who works for him in his office. The attorney's wife explained that their main petition preparer was going to be on maternity leave for a few weeks. They wanted someone who was skilled in preparing bankruptcy petitions to step in while she was gone.
From this information, experience told me there would be problems with the pricing. Most law firms are use to paying an employee $10 or $12 an hour; so quoting an attorney a flat fee of $500 or more was going to blow their mind. However, I was in the mood to present my sales approach to see what would happen.
First of all I explained the benefits of using my virtual bankruptcy assistant services. Not only would the petition be compiled, my services also included an online asset search, lien search, criminal search, client intake interview as well as amendments that needed prepared throughout the life of the case. After building up all the benefits and expanding on how my services were different compared to an in-house employee, I told the attorney's wife the price would fluctuate depending on the assets and liabilities of the debtor. But as a ball park figure, the fee would be no more than 25 percent of the attorney fee.
Immediately the attorney's wife said she would talk to her husband. I knew right then and there that she was not happy with the price. How did I know? Because if she would have been interested in my services she would have asked me questions and sought out details of how my work would be performed. Instead, as soon as she learned my price she dropped the ball and found an excuse to get off the phone. These are things you need to look for when marketing your service business.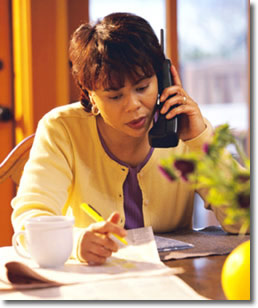 Now, some beginners at this point would have felt bad. They would have felt compelled to lower their prices just to get the sale. One virtual assistant I met did just that. In fact, she lowered her fee down to $100 and the bankruptcy attorney took advantage of her. While the attorney made $2,500 for every petition, he paid her only $100 and she did all her work as well as the attorney's work. This is modern day slave labor and an attorney who is dirty enough to do this is not an attorney I would want to be working for.
Did I feel bad when the attorney's wife turned me down and never returned my call? Of course not. In fact, just to prove my theory I waited a week and sent the attorney's wife the following email: "We spoke last week regarding your paralegal that is going on maternity leave soon. I wanted to follow up and see if you were still interested in my services of preparing your bankruptcy petitions while she is away."
Her response was almost immediate and it was harsh; "We found someone much cheaper than you!"
This type of response told me that my first assumption was correct. I certainly would not want to work with someone with these major personality issues.  A remark like this told me the attorney's wife was angry inside and wanted to inflict as much pain as she could on someone else in order to relieve that anger. But instead of inflicting pain, her response only revealed her true character. It was clearly evident the attorney's wife was NOT a professional. Even if she was not happy with my prices, she would have thanked me for the follow up and politely told me they had decided to pursue another solution.  Or, if she was still interested in my services but thought the prices were too high, she would have called and attempted to negotiate a different price with me. This would have been professional behavior.
In fact, I had another attorney do the same thing to me. He said he could not afford my prices but asked me how much I would charge if I did not do any online searches or client intake interviews. This lowered his per petition cost significantly and we worked out a price that was fair and reasonable to accommodate him.  These types of negotiations are common in business and if someone does not try to implement them, it shows you immediately they are not business savvy people.
WORD OF ADVICE FOR ATTORNEYS
Even though I am a virtual assistant and I have written this article with a virtual assistant slant, attorneys can learn from this information also.  When hiring an employee to work in your office or a contract virtual bankruptcy assistant, never base your decision to hire them on price alone.  In a service business, when the main focus is providing service to clients, you need to find people who are personable, caring and eager to help others.  This will help your law firm to grow and prosper much better than hiring someone who will work cheap.
In addition, all attorneys need to price their services according to the complexity of the case.  Naturally a debtor with no assets, no mortgage, little debts and no lawsuits filed against them will be a much easier bankruptcy petition to prepare compared to one where a debtor owns 11 homes and all of them are in foreclosure.  Because attorneys price their services according to the complexity of the case, virtual assistants preparing bankruptcy petitions for attorneys should also price their services according to the complexity of the case.
MORAL OF THE STORY
Do a search in any lawyer directory and you will find there are hundreds if not thousands of bankruptcy attorneys in almost every city and town within the United States. As a trained, professional virtual bankruptcy assistant, you save attorneys a great deal of money and you have GREAT WORTH. You help to eliminate paperwork and deficiency notices. You assist the federal bankruptcy court in eliminating time and increasing their efficiency. Your skills are not to be discounted to a low grade level. As I said before, if an attorney chastises you for the prices you charge, this is not an attorney you want to work with. There are plenty of attorneys who will recognize the fact of how you will benefit his or her law firm and appreciate you for the professional you are.
Remember: Providing good services to good people is how you build a long-lasting career in any service business.
REFERENCE LINKS
Attorney Marketing Links Add Your Website to Our Directory Enroll in MyBankruptcySchool and Enjoy a Marketing Course Built Into the Curriculum
Many people ask me about marketing with LinkedIn when I train marketing. I put together three short videos that total about 20 minutes. They will teach you three very important marketing lessons.
LESSON 1 OF 3
If the video does not automatically appear in the area above, click here: http://www.youtube.com/watch?v=aooTjuUiu38
LESSON 1 of 3: This particular lesson shows you the importance of completing your profile and how to accomplish this as it pertains to search engines.
LESSON 2 OF 3
If the video does not automatically appear in the area above, click here: http://www.youtube.com/watch?v=NUUcfhZw6ho
LESSON 2 of 3: This particular lesson shows you how to build your contacts and the reason why contacts are extremely important to your marketing campaign.
LESSON 3 OF 3
If the video does not automatically appear in the area above, click here: http://www.youtube.com/watch?v=kGum922iLQ4
LESSON 3 of 3: This particular lesson shows you how the effectiveness of joining targeted groups, posting and communicating with members.
DO YOU ENJOY MY VIDEOS?
If you enjoy my short videos specifically designed for Chapter 7 and Chapter 13 bankruptcy attorneys, you can subscribe to my YouTube channel at: http://www.youtube.com/user/MsVictoriaRing Click on SUBSCRIBE at the top of page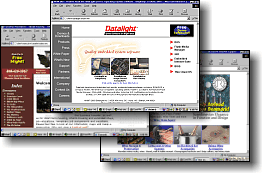 I receive many phone calls and emails from attorneys who ask:
1.  Who can I get to design my web site?
2.  How can I market my website?
Most attorneys still believe they need to pay a web designer thousands of dollars to design their website or spend thousands of hours doing the job themselves.   This scenario naturally would have any attorney afraid to believe they can actually design and control their own website; so they relinquish control to other companies who claim to do the job for them; often resulting in very poor responses from potential clients.
But there is a solution to this dilemma.  Within the past year, WordPress (originally intended to be blogging software) has become a very popular software to build a web site.  And building a website in blogging software also enhances and greatly improves your search engine traffic, resulting in more awareness from your clients than the national law firm directory websites can normally offer.
DO BANKRUPTCY ATTORNEYS NEED TO MARKET THEIR WEBSITE?
If your law firm serves primarily consumers seeking to file Chapter 7 and 13 bankruptcy, you may be wasting advertising dollars if you think you can find clients by solely marketing your website.  Many attorneys have invested thousands of dollars into designing a website, hoping it will bring them a lot of business, only to be extremely disappointed.
Another disappointment is for attorneys who pay web designers to design overly corporate-looking websites with moving Flash elements, convinced by the web designer that this would be the best way to attract new clients.  But unless the web designer has experience working in Chapter 7 and 13 bankruptcy law, they know nothing about who your client is and what attracts them.  So, how can the web designer build you an effective website specifically for your audience?  They cannot.
HOW CAN ATTORNEYS ATTRACT CLIENTS?
First of all, attorneys need to identify with a very important fact they already know:  Attorneys do not need national advertising of their websites.  Instead, a law firm serves the local residents of the state; therefore, your potential clients exist all around you.  There are actually a billion ways for an attorney like you to attract clients in your state and local area; but this article will not focus on this broad issue.  Right now we need to focus on developing a bankruptcy law firm website and marketing it.
Secondly, potential clients do not need to visit a website filled with a lot of bells and whistles and moving animations.  All Chapter 7 and Chapter 13 bankruptcy clients need to know are:
1.  Where your office is located. 2.  Your contact information plus a photo to know who you are. 3.  A list of the documents they need to bring with them to your office. 4.  Some basic information about filing bankruptcy. 5.  How much you charge for filing their bankruptcy petition.
This means that a bankruptcy attorney seeking to find clients in their state or immediate area, normally only needs a five page (or less) website.  A five page website like the one detailed above should not take longer than three or four hours using WordPress.  In fact, if designing websites is not your thing, your daughter, son or other relative may be thrilled to design one for you and save you the time.
Don't believe you can have a professional website designed in a few hours by a non-professional?  Watch this YouTube video: http://www.youtube.com/watch?v=8355qaOKXC8
But before you get started, below are a few bankruptcy attorney websites you may want to research for ideas:
Cox Law Group, Lynchburg VA http://www.coxlawgroup.com/tutorials/index.html This law firm shows how effective video marketing is.  You can do the same; just sit in front of your computer with a web cam and start talking about your law firm.  Even a two or three minute video is sufficient and it will add a nice personal touch for your clients.  They will feel like they know you before they meet you.  This is an example of excellent PR and you have not spent a penny.
Don't have time to produce videos right now?  No problem, the US Courts website has done the job for you.  In fact, some attorneys copy these videos onto DVD and use them to educate their clients while they are completing the Client Intake Forms.  Simply visit the link below and embed the video into your website: http://www.youtube.com/watch?v=KU5UDYBAFSQ See a sample of how these videos are used on the front page of this bankruptcy attorneys website: http://www.lloydcohen.com/
Joseph C McDaniel, Phoenix AZ http://www.josephmcdaniel.com/ This bankruptcy attorney has a very nice website designed for consumers.  The movement you see on the front page is the result of Flash programming, which can be expensive if you do not know how to do it for yourself.
Walter Metzen, Detroit MI http://www.detroitbankruptcylawyer.com/ This attorney has a simple looking website with only a few pages; however, if you scroll down to the bottom of the page there is a link for Law Info.  If you click on this link you are taken to the website of Law Info.  Search engines like this normally charge a very high price to design a website and host it for attorneys.  Many of them claim that by hosting on their server the attorney will get more traffic.  Again, an attorney only needs traffic from clients in the state they are licensed in, not the entire United States; which is what most internet marketers base their advertising on.
Carrie Sue Genisio, Kansas City KS http://www.lawinkc.com/serivcesBankruptcy.htm This is a very simple web page.  Notice the link titled:  Getting Ready for Your First Appointment.  Unfortunately the link to:  FORMS, does not work' which is one reason it is important to always test your website so that you do not lose potential clients.
Marshall Cohen, Columbus OH http://www.columbusbankruptcylaw.com/ This is a website filled with content directed toward the client.  Notice how the attorney never mentions fees on the internet.  Instead, he asks clients to come in so that he can assess their situation.  All attorneys need a low fee and a high fee, depending on the complexity of the bankruptcy case.
Find More Bankruptcy Related Websites: http://chapter7and13bankruptcyblog.com/business-directory Click on the DEBTOR BANKRUPTCY ATTORNEY category
MORE TOOLS TO HELP YOU
New Video:  A preview of How to Design Your Website with WordPress http://chapter7and13bankruptcyblog.com/archives/411 For only $35, you can watch this 1 hour and 16 minute training video online.  Buy it for your spouse, son, daughter, relative for yourself to design you own web site quickly and easily at NO COST.
Free and Low Cost Marketing Links for Attorneys http://www.bankruptcylinks.info/about/marketing-links
Other Free Bankruptcy Training Videos: http://www.youtube.com/user/MsVictoriaRing