Bank of America has been ordered to pay $10,000 per month for every month it continues to badger a couple to pay off a loan that was discharged in bankruptcy, in a ruling from a prominent judge who says he means to "send a message." "This is not just a stupid mistake. This is a policy," wrote Judge Robert Drain of the U.S. Bankruptcy Court in New York. "And frankly, $10,000.00 a month plus attorney's fees may not mean much to Bank of America, but at least it will send a message that other attorneys may pick up on." Judge Drain's decision, memorialized in a written ruling issued Tuesday, documents a barrage of letters and phone calls attempting to collect the debt from Edwin and Michelle Ramos. Chapter 7 bankruptcy relieved them of the obligation to pay off their home loan while preserving the bank's right to foreclose on its collateral. The calls and letters kept coming to the Ramoses, even after their attorney pointed out that their personal liability had been discharged in bankruptcy. The bank ignored him, he said, and, according to court records, failed to respond to Judge Drain until 10 days after he signed an order imposing sanctions on the lender. In a statement, Bank of America said it's "resolving the issues with the court" and working with the homeowners "while we continue researching and investigating what transpired." Judge Drain is not alone in his criticism of Bank of America. In March, U.S. Bankruptcy Court Judge Karen Jennemann in Orlando, Fla., fined the bank $220,000 for repeated violations of court orders involving a loan-modification arrangement. "The Debtors, even to this date, continue to receive statements from BOA claiming substantial additional payments due, erroneous payment amounts, inflated interest rates and incorrect loan type, and purporting to hold over $12,000 of the Debtors' payments in 'unapplied funds,'" Judge Jennemann wrote. When it came to the $227,000 home loan of Warren and Mary Houghland, the judge said it should be considered paid. The bank disputed the order, saying it was unfair, and earlier this year settled with the homeowners. Consumer bankruptcy attorneys say not much has improved in lender behavior in spite of promises that the alleged sins of the past won't be repeated. Long after Bank of America signed on to a widely trumpeted $25 billion home lending industry consent decree requiring it to improve its treatment of borrowers, consumer attorney Thomas Cox of Maine says violations of specific requirements are "routine. I see them all the time." Consumers with enough spare cash or savvy to hire a lawyer can prevail on lenders to make good on agreements to modify loans, Mr. Cox said. But they're in the minority, he said. Most distressed consumers hoping for a loan modification are at the bank's mercy. The consent decree advertised as the answer to industry practices that wrongly forced people out of their homes lacks an enforcement mechanism, Mr. Cox said. In the case of the discharged debt collection, the Ramoses had to not only hire a lawyer but also had to reopen their bankruptcy case. Last week, Bank of America agreed to stop the calls and letters except for informational notices that inform the Ramoses of what they have to do to hold onto their home. Chapter 7 bankruptcy absolved them of the obligation to pay the debt but preserved the bank's lien on their property. "This is a national problem. It's happening all over the place," said New York attorney Michael Schwartz, who represented the Ramoses. "Why is BofA doing it? Because they can." Article by Peg Brickley
This is only one of numerous violations and corrupt business seen lately by Bank of America… it's time the bankruptcy attorneys start paying close attention to the FDPCA violations… it could be well worth the effort and beneficial to both counsel and client!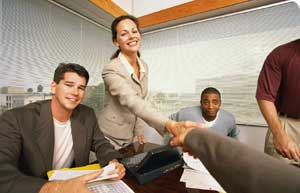 Marketing needs to be integrated into your day-to-day business functions; not done as something you dread, like accounting and taking out the trash.  The following are a few tips to help you establish ongoing marketing structures for the growth of your business or law firm.  Once they become a part of your structure, it will become easier for you to implement.
** Check business-related emails daily (preferably several times a day) and respond to inquiries immediately.
** Be sure to answer all emails with a professional tone or potential clients will not place any faith in your experience and knowledge.
** Never post PERSONAL information on Facebook and Twitter if you do not want your clients to see what you post.  Instead, post comments or announcements pertaining to your business at least 2 or 3 times per week on Facebook and Twitter for additional exposure.
** Always have links to your Facebook, Twitter and LinkedIn accounts on every page of your website so that people can quickly follow you. Subscribing to ezines is quickly become obsolete because they were mostly filled with high pressure sales.  Instead, they are being replaced by social networking which is virtually the free way to market in 2010.
** Continually build your LinkedIn business group list.  Set a goal of 500 or more followers who are specifically within your specific target market.
** When you receive emails from people within your target market, add them as a connection to your LinkedIn list by copying and pasting their email address into the INVITE screen of LinkedIn.
** Set up Google alerts to be notified if anyone mentions your company (or you) on the internet.  Take time to research information about other virtual assistants with the ideas of either networking together or learning from them so you can improve upon your own services as well as your website. To set up a free Google alert, visit http://www.google.com/alerts
** Enroll in online internet marketing classes as often as you can.  This helps you to keep up to date with new trends and the internet marketing world; while improving your marketing skills.  One of the best is at:  http://www.websitemagazine.com/marketmotive/
** Join MeetUp groups in your area for small business and entrepreneurs and attend them.  Also, if there are any paralegal MeetUp groups or organizations you can join within your field, do that also.  But do not just join and read a newsletter or two.  Take an active role by attending meetings and networking with group members.  Check out http://www.meetup.com ** Write about your experiences that are related to your specific business or law firm on a weekly basis.  Post this information to your blog, which should have a separate website of its own.  We recommend you install WordPress software with the domain so it will be easy for you to update frequently or set up one online free at http://wordpress.com/ These are just a few tips to get you started.  However, implementing ongoing marketing techniques into your day to day business or law firm will certainly make a large difference in your profits and the growth of your enterprise.
For marketing assistance and other ideas, you may want to schedule a telephone conference with the author of this article: Victoria Ring.  Rates are currently $125 per hour and you can reach her by email at victoriaring1958@gmail.com or by calling 719-659-0743
I do not have to tell you about the problems with our economy. If your law firm has not been touched by the current recession, you at least know someone who has.  Now, you have the opportunity to add a much needed bankruptcy service to your current practice in order to assist your current clients in other ways.  And, because of limited funds, you need to be able to do with without spending much money in order to recoupe your investment in less than 30 days.
Believe it or not; this is all very possible.  In fact, my business partner, Victoria Ring, has now set up a total of 127 new bankruptcy law firms across the United States since 2006.  Some of these law firms are provided in the list of Attorney References at: http://www.bankruptcylinks.info/about/attorney-references
SOME IDEAS FOR YOU
There are two different methods for you to consider if you should decide to expand your current law practice into the area of Chapter 7 and 13 bankruptcy law.
Method No.  1:
Enroll in the online school to learn how to set up your law firm, prepare the bankruptcy petition and market or merge your new bankruptcy practice into your current practice. For more information, visit:
http://www.mybankruptcyschool.com
Note: If you decide to enroll, type the COUPON CODE: MCN into the order form and instantly save $50.00 off your enrollment.
Method No. 2:
Hire a Virtual Bankruptcy Assistant (VBA) to perform all the work for you.  For the intake process, your job will be to meet with the clients, have them fill out the Client Intake Forms, gather up their documents and review the petition after it has been prepared by the VBA.  A good VBA can actually make you money.  For example, you charge $2,500 to a client for a Chapter 7 bankruptcy, pay the VBA $400 and earn a profit of $2,100 with only an investment of about three hours of your time.
If you are interested in utilizing this method, consider Kelly Thrasher, CEO of More Clients NOW!. You can contact her by phone at 317-370-5032 or view her online video at:
LOOKING FOR MORE IDEAS AND OPTIONS?
We invite you to explore the following links:
http://www.chapter713training.com http://www.chapter7and13bankruptcyblog.com http://www.youtube.com/user/MsVictoriaRing
Have a wonderful week.
One of the main problems I have encountered with outsourcing work was that many virtual contractors were not reliable and the quality of their work was poor or incomplete.  This is not to say that all virtual contractors produce poor quality work and are unreliable, but a large majority do.
Therefore, it is important for any new law firm or business to make sure they put management procedures in place to check the work of virtual contractors to ensure the quality is perfect. And even if the virtual contractor produces professional quality work, the procedures they utilize may not comply with your law firm or business goals.  In the same manner that you raise your children differently compared to other parents, you need to monitor your law firm or business very carefully to make sure the virtual contractor is working in a manner than helps you to achieve the type of business goals you are building.
If you are having trouble locating virtual contractors who will do an excellent job and be reliable enough for you to grow your law firm or business; but will also work to help you achieve your law firm or business goals, I hope you will consider the two companies below for your next project:
Kelly Thrasher More Clients NOW! http://moreclients.net/ Kelly@moreclients.net Phone: 317-370-5032
Victoria Ring Chapter713Training.Com http://www.chapter713training.com victoriaring1958@gmail.com Phone: 719-375-1504
From petition preparation, motion and pleading work and Chapter 13 plans to marketing, web design and time management training; these virtual contractors are your one-stop shop for building and maintaining a successful law firm or business in the competitive world today.
Note: Kelly and Victoria will be holding a Chapter 13 Training Seminar in Indianapolis, Indiana later in the summer so you can meet them in person. Look for this announcement to arrive or be posted within the next few days.
— by Victoria Ring
I first hooked up to the internet (bulletin board service) back in 1992. Back then there were no websites you could visit or photographs and visuals you could view. Instead, a BBS (bulletin board service) was similar to what we now refer to as chatting.
I was not impressed with the internet at this stage of its development. I also did not enjoy paying $100 for an internet service provider to come out to my home and install a modem on my computer which made a bunch of noise. So, I had the service discontinued and did not hook back up to the internet until it became visual (circa 1997.)
Back then, software was not as sophisticated as it is today. At that time, web programmers and designers used keywords in the META-tags to enable people to locate the website. Unfortunately, it did not take long for fraudulent minds to trick the META-tags into accessing web pages that had nothing to do with the search words. Naturally, this made it impossible for people to locate information on the internet, which made it impossible for the internet to grow and be utilized by the public.
One of the methods used by fraudulent people was to use common words in their META-tags, such as free, news, love, etc. When a person typed in a common word like these, they would be taken to the fraudulent website, find it had nothing to do with what they were searching for, click the [back] button and move to another site.
How was this beneficial to the fraudulent website owner? He or she could care less if the person viewed the information on their website or not. They simply wanted to get a recorded click so this would add to their unique visitor statistics. Then, the company would sell ad space (like banners) based upon the number of visitors they received.
I remember one company that sold banner space at the top of their web page for $2,500 per month. They also published their website statistics, which verified they received 1 million unique visitors per month to the website. Of course they never revealed how these visitors were obtained. Unfortunately, the only one who received benefit from this arrangement was the web site owner, not the advertiser.
Of course this is just one common example of how META-tags were used for fraudulent purposes in the past. And this is why the search engines had to develop advanced software programs to minimize the fraud and keep the internet a useful tool for society.  Unfortunately, there are still web design companies out there who still promote the concept of META-tags; but that is only old-school news, especially for major search engines like Google, Yahoo and MSN.
SINCE 2009 MAJOR SEARCH ENGINES RARELY USE KEYWORDS FOR INDEXING
The new technology that major search engines use today is to scan the content of the web page and index the actual text, not just the keywords in the META-Tags.
For example, lets say that I used the following keywords in my META-tags: legal, bankruptcy, chapter 7, chapter 13, etc. However, the text appearing on my actual web page was a photo with a name of: photo101.jpg.  I also had an ENTER button; but nothing else was on the web page.
When the major search engines sent out its spidering software (an automated program that visits and categorizes web pages) the software would determine that the META-tags did not match the content of the web page itself. This causes the web page to be dropped and not indexed at all; resulting in poor or non-existent search engine optimization.
Of course this is just one example of the huge changes going on inside the internet today. Most people do not have the time or knowledge to follow the trends of the internet world. They are only interested in getting a web site on the internet and to be visited by visitors.
WEB TIPS FOR LAW FIRMS
The best advantage that law firms have in providing a web site on the internet is that they do not need to spend very much time marketing. For a law firm, their clients are only in their local area; they are not nationwide.  Therefore, attorneys can utilize their websites also as a time saving device.
With the proper web design and content, a web site can provide an attorney with:
– Time saved answering questions over and over again. Just send the client to the website to get their answers.
– Time saved in client intake interviews since clients can visit the website, download PDF forms to complete and bring to the office at the time of their appointment.
– Time saved in pre-qualifying clients. For example, if someone is unemployed and just filed a Chapter 7, they may be ineligible to file a Chapter 13. The interactive form on your website would allow visitors to send this information to you for evaluation instead of spending time making the appointment, filling out forms and meeting with the client; just to find out this has all been a waste of time for you as well as the client.
– Clients have the ability to virtually visit the law firm and view videos of the attorney and staff before deciding to make an appointment.  Videos sell services for law firms by developing trust and familiarity before hiring.
– Plus many more.
A SOLUTION FOR LAW FIRMS
Colorado Bankruptcy Training has recently added a unique web design service for attorneys. The major difference between this service and others is that after development of your web site, you will watch an online video that will teach you how to maintain your own website and save a great deal of money.
This is done so that you can login to your administration panel, add pages, update information and correct errors. There is no need to pay a designer to do this for you when the process is simple, quick and only takes seconds.
To find out more about this service which is available for as low as $375, visit: http://www.coloradobankruptcytraining.com/legal_webdesign.html
Remember the old saying: A picture is worth a thousand words? Well, a video is worth 10 million words. Videos are essential not only as learning tools but in establishing customer trust which is a big plus in marketing.
Personally I use videos not only for marketing but also in the development of training videos for My Bankruptcy School. Videos have been the top marketing tool that has established my brand and the information below will help you to do the same.
CAMERA OR SCREEN CAPTURE SOFTWARE
If you are making a video where you are talking to the audience The Flip camera is my favorite but your camcorder may also do just fine. The Flip camera is simple to use and does not have all the bells and whistles that you do not need for making simple online videos. Check out: http://www.theflip.com/en-us/
If you are going to produce a video where you are providing online computer demonstrations the best screen capturing software on the market is Camtasia by Tech Smith but Microsoft also has a free version. Check out:
Camtasia Free Trial http://www.techsmith.com/
Microsoft Free Screen Recorder http://snipurl.com/screenrecorder
MICROPHONE
If you are making a video with your camcorder or The Flip camera, the audio is normally very poor for videos. Your camera needs to have an external microphone where you can plug in a lavalier microphone which can be purchased at any Radio Shack for $20 or so.
If you are making a video with screen capturing software, I prefer the Snowball microphone but a good headset mic with a solid USB connection (not wireless) will do a great job also.  Check out:
The Snowball http://www.bluemic.com/snowball/
Logitech ClearChat™ Comfort USB http://www.logitech.com/en-us/webcam-communications/internet-headsets-phones/devices/3621
EDITING SOFTWARE
Once you have produced your video you will need to edit it and produce it into a format for viewing on the web. If you purchase Camtasia, the editing software is already built into the program, but there are many free choices as well as software you can purchase. Check out:
Windows Live Movie Maker Software http://explore.live.com/windows-live-movie-maker
Video Pad Software http://www.nchsoftware.com/videopad/
Sony Vegas (used by professionals) http://www.sonycreativesoftware.com/vegassoftware
MARKETING YOUR VIDEO
For marketing, your video should not be longer than 10 minutes, preferably 5 or 6 minutes tops. Below are the links to to the most popular video sites to upload your videos free to share with the world. Just create a free account, login and upload your videos. Step by step instructions are provided all the way:
http://www.youtube.com http://www.vimeo.com http://www.myspace.com/videos http://video.yahoo.com/ http://www.dailymotion.com/us
EXAMPLES TO GET YOU STARTED
Now that you are familiar with all the tools you need to produce your video, you still need some sample videos to view to get some ideas. Below are some that I think will help:
Bankruptcy Attorney Law Firm http://youtu.be/hJxjh6IQQMs
Paralegal Services http://youtu.be/wVfWj2sDx1Q
Virtual Assistants http://youtu.be/ryDs-Nankt8
Screen Captured Training Videos http://www.youtube.com/user/msvictoriaring
ADVANCE YOUR SKILLS
When I first started producing my own videos I enrolled in the Web Video University and cannot recommend it highly enough. Check it out at:
http://webvideouniversity.com/
Below is a link to a video produced by Web Video University that shows you the simplicity of how to make video galleries on your blog. This will give you a better idea of the excellent training provided: http://webvideouniversity.com/podcast/video/2011/03/11/how-to-quickly-add-video-galleries-to-wordpress-blogs/
HAVE FUN! VIDEO WILL DEFINITELY HELP YOU SELL PRODUCTS AND SERVICES AND PLACE YOU ABOVE YOUR COMPETITION.
— by Victoria Ring
Problem: An attorney graduates from law school with knowledge of the law and how to interpret it; but they never learn the day to day operations of the law firm or how to market their practice.  That task used to be performed by law students, paralegals and legal secretaries. However, in the field of debtor bankruptcy, many attorneys are preparing their own petitions and marketing their own law firms.  In doing so, attorneys eliminate 90% of their overhead expenses and dramatically increase their profits.
But where does an attorney go to learn how to properly prepare a bankruptcy petition? There are many CLE courses for bankruptcy but none of them specifically address the Chapter 7 or 13 petition.  In the past, attorneys and paralegals had to learn either through trial and error (with the court) or by training through someone who had the experience.  But this type of training is not only inconsistent but it does not guarantee professional quality.  And without these two ingredients, the law firm for a bankruptcy attorney will lose profits and eventually collapse.
It is a known fact that if the bankruptcy petition is prepared correctly in the beginning, the entire case will process through the system with less complications. Additionally, potential problems can be addressed before filing; thus saving even more time and money.
REAL LIFE EXAMPLE
A law firm in Maryland was told by several of their attorney friends that preparing the bankruptcy petition paperwork was a piece of cake.  So, when a client came into the office with $4,000 in their hand wanting to file a Chapter 13 because of a foreclosure sale in 2 weeks, they promptly filed an emergency petition to save the home.
Typical example right?
Yes, but this is normally a bad decision.  It is a proven fact that if clients wait until the last minute to save their home, it is going to be extremely difficult and time-consuming to gather all the information needed to properly prepare the petition.  And when an Emergency (or Skeleton) petition is filed, the attorney only has 15 days to get the remaining schedules and Chapter 13 Plan filed.
When they run out of time, many attorneys are then forced to file an extension, which automatically causes the attorney to appear disorganized and unreliable. These negative feelings (that the court may form from this behavior) can have an effect on future cases the attorney may file.  Therefore, it is vitally important for the attorney to learn how to earn brownie-points with the court rather than create negativity from the beginning.
A SUGGESTED METHOD
When I set up new law firms and train new attorneys in paralegal-type operations, I always stress never to file an Emergency petition unless it is absolutely necessary and there are no other alternatives. Besides, when the debtor is aware they are on a deadline to save their home, they are more inclined to get the information the attorney needs to prepare the petition.  However, when an Emergency petition is filed, the client thinks everything is covered and they are not motivated to get the information needed as quickly.
Secondly, new attorneys need to realize that properly preparing a Chapter 7 or Chapter 13 is VERY DETAILED and a great deal of information is required (much like IRS tax returns.)  Without this information, the attorney will normally be filing several amendments to the schedules and a great deal of time will be lost; and time is money.
REFERENCES
If you would like to learn methods to save your bankruptcy law firm a great deal of time and money; and how to increase your profits, contact the author, Victoria Ring at:
http://www.victoria-ring.com Email: victoriaring1958@gmail.com Cell: 719-659-0743
Also, contact Karen Fairchild; a California bankruptcy who recently trained with Victoria. Her contact information is:
http://www.karenfairchild.com Email: karen@karenfairchild.com
Or, enroll in My Bankruptcy School; the first online school specifically designed to train attorneys and their staff in the Chapter 7 and Chapter 13 bankruptcy petition. Visit:
http://www.mybankruptcyschool.com We wish you the best of success.
Many of you may remember the day when web designers charged thousands of dollars to design your website and submit it to search engines.  In fact, some companies still charge thousands of dollars and there are still people who pay it.  But after reading this article you will be much wiser.
When we set up a new business or law firm practice it is common procedure for us to develop the website also.  Besides, a website goes hand in hand with the initial development of any new business or law firm because it establishes an internet presence to project stability and trust for clients and customers.  However, for many people, just the thought of designing a web site is a daunting task.  Therefore, they delay in the website development and miss a very important opportunity in marketing and growing the business.
WORDPRESS FOR WEB PAGES
Many people are familiar with www.wordpress.com where you can go and start a free blog.  But most people are not aware of the www.wordpress.org website where you can download WordPress free and use it to build web pages.
And even less people know that because WordPress was originally designed to be a blogging software (not a web design software), search engine optimization is built right in.  This means that when your website is developed in WordPress software, your website immediately gets recognition in the search engines. Give it a try. Design a web page with WordPress; set up a Google alert and you will discover how fast (often within 24 hours) that your website is indexed and appears in Google.  And this is only the beginning; WordPress will literally transform your business once your website is set up properly and functions well.
ONE SOLUTION: WATCH THE VIDEO
http://www.youtube.com/watch?v=8355qaOKXC8
ANOTHER SOLUTION
http://www.coloradobankruptcytraining.com/free-ebook/wordpress
CONTACT
If you have any questions, call our web designer directly at 719-783-3797 or reply to myparalegalteam@gmail.com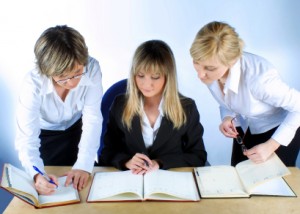 It does not matter if you are trying to market your services as an attorney or market your services as a virtual assistant; the marketing approach is still the same. However, many beginners consistently make the same mistake and hopefully this article will help you to change your marketing approach.
The one major mistake that people make with marketing is telling their potential customer how great and wonderful they are. Instead, a good marketer NEVER talks about their company or their background (unless a resume is posted on the website) but instead focuses solely on the needs of the potential customer.
We recently had a student come to Colorado for personalized training in marketing and growing their business. One of the first marketing lessons I taught him was taking him to a restaurant.  I said: How would you feel if the waitress walked up to our table and instead of asking us what we wanted to order, she told us about her background, how long she had been a waitress, how many classes she had taken and how much she loved being a waitress?
The student said he did not care about the background and experience of the waitress; he only wanted a cup of coffee and a donut.  The same truth applies to announcements, articles, advertisements, press releases, or anything else pertaining to our businesses. ALWAYS put the customer FIRST, FOREMOST and IN FRONT if you want to build a successful business. If you spend time talking about yourself, your business will fail; plain and simple.
Here is another example to help you:
AN EXAMPLE OF BAD MARKETING
I would like to offer my services to you. I have over three years working as independent legal professional for a U.S. attorney who is practicing, among others, Bankruptcy Law in Virginia and Maryland USA. I have extensive experience in completing Bankruptcy on EZ filing software. I believe you are aware of the benefits of outsourcing, not the least of which is the financial benefits to you.
For $3/hour, I assure you of my competence in preparing Bankruptcy documents with due diligence using EZ filing software. If you feel there is a mutual interest, I would welcome the opportunity to showcase my competence with you.
Thank you in advance for your time and consideration. I look forward to hearing from you soon.
ANALYSIS
1.  Due to the spelling and grammar mistakes, this indicates that this person does not provide accuracy.
2.  The person spends too much time talking about their background, not how the customer can benefit.
3.  The person states they will work for $3 per hour when the industry standard is currently $75 to $125; therefore, this person would never be taken seriously.
4.  This person assumes her customer knows everything instead of providing information.  For example, in the sentence: I believe you are aware of the benefits of outsourcing. (Why not tell us about the benefits instead of talking about yourself? This is insulting to the clients.)
5.  This person is limited to EZ Filing software. If a potential customer uses Bankruptcy 2011 software, they would never contact this person.
AN EXAMPLE OF GOOD MARKETING
Increase your bankruptcy law firm profits by 400% or more by utilizing My Company for your Chapter 7 and Chapter 13 paralegal needs. For find out more about the benefits your law firm can receive and to get started now, visit: www.mycompany.com
SUMMARY
I strongly urge people who are marketing but not achieving success to begin their initial training by reading the advertisements, brochures and other marketing materials of successful companies (not unsuccessful ones.) Then, take a few hours and watch QVC on television.  These are free and simple ways to learn how to present benefit after benefit after benefit of your services to the potential customer.
Bottom line: Take your eyes off yourself and your needs and focus on the needs of YOUR CUSTOMER 100% of the time.  I wish you the best of marketing success.