Law Office Tips and Tricks
Bank of America has been ordered to pay $10,000 per month for every month it continues to badger a couple to pay off a loan that was discharged in bankruptcy, in a ruling from a prominent judge who says he means to "send a message." "This is not just a stupid mistake. This is a policy," wrote Judge Robert Drain of the U.S. Bankruptcy Court in New York. "And frankly, $10,000.00 a month plus attorney's fees may not mean much to Bank of America, but at least it will send a message that other attorneys may pick up on." Judge Drain's decision, memorialized in a written ruling issued Tuesday, documents a barrage of letters and phone calls attempting to collect the debt from Edwin and Michelle Ramos. Chapter 7 bankruptcy relieved them of the obligation to pay off their home loan while preserving the bank's right to foreclose on its collateral. The calls and letters kept coming to the Ramoses, even after their attorney pointed out that their personal liability had been discharged in bankruptcy. The bank ignored him, he said, and, according to court records, failed to respond to Judge Drain until 10 days after he signed an order imposing sanctions on the lender. In a statement, Bank of America said it's "resolving the issues with the court" and working with the homeowners "while we continue researching and investigating what transpired." Judge Drain is not alone in his criticism of Bank of America. In March, U.S. Bankruptcy Court Judge Karen Jennemann in Orlando, Fla., fined the bank $220,000 for repeated violations of court orders involving a loan-modification arrangement. "The Debtors, even to this date, continue to receive statements from BOA claiming substantial additional payments due, erroneous payment amounts, inflated interest rates and incorrect loan type, and purporting to hold over $12,000 of the Debtors' payments in 'unapplied funds,'" Judge Jennemann wrote. When it came to the $227,000 home loan of Warren and Mary Houghland, the judge said it should be considered paid. The bank disputed the order, saying it was unfair, and earlier this year settled with the homeowners. Consumer bankruptcy attorneys say not much has improved in lender behavior in spite of promises that the alleged sins of the past won't be repeated. Long after Bank of America signed on to a widely trumpeted $25 billion home lending industry consent decree requiring it to improve its treatment of borrowers, consumer attorney Thomas Cox of Maine says violations of specific requirements are "routine. I see them all the time." Consumers with enough spare cash or savvy to hire a lawyer can prevail on lenders to make good on agreements to modify loans, Mr. Cox said. But they're in the minority, he said. Most distressed consumers hoping for a loan modification are at the bank's mercy. The consent decree advertised as the answer to industry practices that wrongly forced people out of their homes lacks an enforcement mechanism, Mr. Cox said. In the case of the discharged debt collection, the Ramoses had to not only hire a lawyer but also had to reopen their bankruptcy case. Last week, Bank of America agreed to stop the calls and letters except for informational notices that inform the Ramoses of what they have to do to hold onto their home. Chapter 7 bankruptcy absolved them of the obligation to pay the debt but preserved the bank's lien on their property. "This is a national problem. It's happening all over the place," said New York attorney Michael Schwartz, who represented the Ramoses. "Why is BofA doing it? Because they can." Article by Peg Brickley
This is only one of numerous violations and corrupt business seen lately by Bank of America… it's time the bankruptcy attorneys start paying close attention to the FDPCA violations… it could be well worth the effort and beneficial to both counsel and client!
— by Victoria Ring
I first hooked up to the internet (bulletin board service) back in 1992. Back then there were no websites you could visit or photographs and visuals you could view. Instead, a BBS (bulletin board service) was similar to what we now refer to as chatting.
I was not impressed with the internet at this stage of its development. I also did not enjoy paying $100 for an internet service provider to come out to my home and install a modem on my computer which made a bunch of noise. So, I had the service discontinued and did not hook back up to the internet until it became visual (circa 1997.)
Back then, software was not as sophisticated as it is today. At that time, web programmers and designers used keywords in the META-tags to enable people to locate the website. Unfortunately, it did not take long for fraudulent minds to trick the META-tags into accessing web pages that had nothing to do with the search words. Naturally, this made it impossible for people to locate information on the internet, which made it impossible for the internet to grow and be utilized by the public.
One of the methods used by fraudulent people was to use common words in their META-tags, such as free, news, love, etc. When a person typed in a common word like these, they would be taken to the fraudulent website, find it had nothing to do with what they were searching for, click the [back] button and move to another site.
How was this beneficial to the fraudulent website owner? He or she could care less if the person viewed the information on their website or not. They simply wanted to get a recorded click so this would add to their unique visitor statistics. Then, the company would sell ad space (like banners) based upon the number of visitors they received.
I remember one company that sold banner space at the top of their web page for $2,500 per month. They also published their website statistics, which verified they received 1 million unique visitors per month to the website. Of course they never revealed how these visitors were obtained. Unfortunately, the only one who received benefit from this arrangement was the web site owner, not the advertiser.
Of course this is just one common example of how META-tags were used for fraudulent purposes in the past. And this is why the search engines had to develop advanced software programs to minimize the fraud and keep the internet a useful tool for society.  Unfortunately, there are still web design companies out there who still promote the concept of META-tags; but that is only old-school news, especially for major search engines like Google, Yahoo and MSN.
SINCE 2009 MAJOR SEARCH ENGINES RARELY USE KEYWORDS FOR INDEXING
The new technology that major search engines use today is to scan the content of the web page and index the actual text, not just the keywords in the META-Tags.
For example, lets say that I used the following keywords in my META-tags: legal, bankruptcy, chapter 7, chapter 13, etc. However, the text appearing on my actual web page was a photo with a name of: photo101.jpg.  I also had an ENTER button; but nothing else was on the web page.
When the major search engines sent out its spidering software (an automated program that visits and categorizes web pages) the software would determine that the META-tags did not match the content of the web page itself. This causes the web page to be dropped and not indexed at all; resulting in poor or non-existent search engine optimization.
Of course this is just one example of the huge changes going on inside the internet today. Most people do not have the time or knowledge to follow the trends of the internet world. They are only interested in getting a web site on the internet and to be visited by visitors.
WEB TIPS FOR LAW FIRMS
The best advantage that law firms have in providing a web site on the internet is that they do not need to spend very much time marketing. For a law firm, their clients are only in their local area; they are not nationwide.  Therefore, attorneys can utilize their websites also as a time saving device.
With the proper web design and content, a web site can provide an attorney with:
– Time saved answering questions over and over again. Just send the client to the website to get their answers.
– Time saved in client intake interviews since clients can visit the website, download PDF forms to complete and bring to the office at the time of their appointment.
– Time saved in pre-qualifying clients. For example, if someone is unemployed and just filed a Chapter 7, they may be ineligible to file a Chapter 13. The interactive form on your website would allow visitors to send this information to you for evaluation instead of spending time making the appointment, filling out forms and meeting with the client; just to find out this has all been a waste of time for you as well as the client.
– Clients have the ability to virtually visit the law firm and view videos of the attorney and staff before deciding to make an appointment.  Videos sell services for law firms by developing trust and familiarity before hiring.
– Plus many more.
A SOLUTION FOR LAW FIRMS
Colorado Bankruptcy Training has recently added a unique web design service for attorneys. The major difference between this service and others is that after development of your web site, you will watch an online video that will teach you how to maintain your own website and save a great deal of money.
This is done so that you can login to your administration panel, add pages, update information and correct errors. There is no need to pay a designer to do this for you when the process is simple, quick and only takes seconds.
To find out more about this service which is available for as low as $375, visit: http://www.coloradobankruptcytraining.com/legal_webdesign.html
In the past, attorneys visited websites like RocketLawyer, US Legal Forms and a variety of other places to obtain legal forms. This method is fine if you are looking for real estate, power of attorney and employment forms; but what happens if you need a Motion for Relief from Stay?
To solve this problem attorneys often pay $100s of dollars for books and CDs of legal pleadings they can personalize on their computer. Other attorneys obtain forms from the court; while others download them from PACER and then edit the form in Adobe Acrobat.  In fact, I have seen attorneys sit down and actually spend hours retyping the forms into their computer; which costs them a great deal of time and money.
I have a better solution:
Over the past several months I have been putting together bankruptcy forms specifically to benefit the BANKRUPTCY ATTORNEY. To date I have 62 bankruptcy pleadings, which include the Motion for Relief from Stay, Motion to Convert, Amendments to Schedules, Agreed Orders and even Letters to Send to the Creditor and Payroll Department for Wage Garnishments.  You can view the entire list at:
http://www.coloradobankruptcytraining.com/bankruptcy_forms.html
Bankruptcy Pleading Packages
In addition, I put together five (5) different package combos that all bankruptcy attorneys need. One of these packages include the popular Mortgage Cramdown Documents that were provided to us by the Chapter 13 Trustee for the Central District of California.  If cramdowns are permitted in your state, you will want to make sure you get this package.  You can view the entire list at:
http://www.coloradobankruptcytraining.com/bankruptcy_pleading_packages.html
Summary
I would appreciate your support for the hundreds of hours I invested in this project. I truly believe these bankruptcy pleading templates (in DOC format) will benefit bankruptcy attorneys nationwide and I ask that you also share this information with other attorneys in your circle.
Have a wonderful week!
Victoria Ring Colorado Bankruptcy Training http://www.coloradobankruptcytraining.com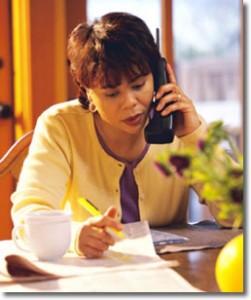 Like me, I am sure you may have been very disappointed in the quality of training available today. It seems everyone wants to be an instructor, but few may actually have the training, knowledge and experience you need to develop a business or law firm and have it become profitable.  Sometimes it feels like everywhere you turn, someone is trying to make a buck; and rarely do we run into a good business coach that is concerned about our specific needs and goals.
You may be asking: What benefit would a business coach be to my business or law firm anyway? And, how do I find business coaches who care about my needs and goals instead of just making a buck?
Lets begin by understanding what a business coach is. Actually, the concept is not new. In the old days (before the internet), if a person wanted to start a new business or open up a law practice, they worked as an apprentice under an experienced mentor.  However, today, the world is going at such a fast pace that people do not have the time to invest in these old methods. This is why business owners and attorneys hire experienced and professional business coaches.
Besides, hiring a business coach could easily save your business or law firm hundreds of thousands of dollars. In addition, a business coach will save you a great deal of time spent making mistakes and learning from them on your own.  Instead, a business coach will take your business or law firm from Step 1 to Step 151 in just a few days; something you are unable to do yourself.  And these are just the beginning of the benefits a business coach can provide to your business or law firm.
How do you find good business coaches? Here are a few tips to get you started:
Begin With Search Engines
Go to any search engine and type in the search words: training consultants AND business consultants AND hire a mentor AND hire a  business coach. You will find a vast array to begin your research.
Use the Telephone More Than Email
Too many people today rely solely on email. They will send 20 or 30 emails back and forth (which can take an hour or more) versus picking up the phone and having a 5 minute conversation.
TIP: Send an email to a business coach and ask them when they will be available for a telephone conversation. This way you eliminate telephone tag.
Once you are speaking with the business coach on the telephone, ask them to provide you with information about the business or law firm they have experience with. Find out the name if possible (so you can Google it later) and listen for the passion in their voice for the company they helped to build or provide consulting for.  A good business coach who will be effective in helping you build your business or law firm will have a passion for their work and you should be able to hear it in their voice. (No email can take the place of that.)
Explore Their Website
Business coaches who are organized and reliable, normally reflect this character trait in the information available on their website. They should provide detailed content about their services (not just a sales pitch) and the information should be updated and current.
TIP: If you visit a website and click on several links that are not functioning properly, it normally means the website has not been updated in awhile (showing a lack of attention to detail.) You might want to scroll down to the bottom of the page and see if there is a date provided for the last time the website was updated. If not, proceed with caution.
Search Their Name on Google
Did you know that you can type the name of a person (with a PLUS sign between the first and last name) like this: Victoria+Ring; and you can normally find them on the internet?
TIP: You can also search for a person on Facebook and LinkedIn. Explore the information they provide in their profiles and click on links they provide to discover more information.
Check Out References Thoroughly
People often read through references but they never try to contact them directly. An honest business coach should have links or another form of contact information for references and testimonials on their website.  Example: http://mybankruptcyschool.com/testimonials
If not, do a Google search for the name listed in the testimonial. It is better to spend 10 minutes to track down a reference before investing money into hiring a business coach.
Get It In Writing
The best protection from unexpected surprises when hiring a business coach is to obtain at least a general outline of the costs, number of hours and other details the business coach agrees to provide.
Also keep in mind that business coaches who personalize their services specifically for your business or law firm may not be able to list every service they intend to provide in an initial agreement. This is because they may not know all your business or law firm needs until they are onsite and able to better access the situation.  However, the business consultant should be able to easily provide a general outline so that you both are communicating on the same level.
TIP: View a sample Business Coaching Agreement at: http://www.victoria-ring.com/business_coaching.pdf
Web References
Below are just a tiny fraction of the business coaches and mentors available. We wish you the best of success in growing and prospering your business or law firm.
http://www.victoria-ring.com http://www.myparalegalteam.com http://www.businessconsultingabc.com/ http://www.businessmentors.net/
Prior to 2005 the majority of bankruptcy attorneys were trained by experienced bankruptcy attorneys and they knew how to prequalify debtors.  However, when the bankruptcy field exploded and many new attorneys with no bankruptcy training opened their offices; they lacked these important skills.  But this skill is so important that not having it could put your law firm out of business overnight.
For example: if a client comes to you and they have not paid their mortgage payment in 11 months, it is normally to the law firms advantage not to take these types of cases. Although it is wonderful to know that as an attorney you want to help everyone, you will find that unless someone is willing to help themselves, you cannot help them.  Instead, people who have demonstrated a complete lack of responsibility for their actions will cause you problems in obtaining information for their petition, gathering records, or even depending on them to show up for the 341 Meeting.  Instead of making your law firm money, often times, clients who wait until the last minute are clients that cost you money and destroy your profits.  But this is just one common example; there are many, many more.
Problem Solved
The free Initial Intake tool that is now available to bankruptcy attorneys nationwide was developed after working with 200+ bankruptcy attorneys and determining the problems they encountered with clients who cost their law firm money.  Because Victoria Ring worked preparing the petitions for these law firms, she was able to understand first-hand how these problems parlayed into costly issues; which is why she developed this invaluable tool after many years of working in the field.
The Initial Intake tool is comprised of 90% "yes" and "no" questions.  It was designed for the clients to be able to fill out in 10 minutes of less.  After filling out and completing the short, Initial Intake Form, the results are emailed immediately to the attorney or My Paralegal Team for analysis.  The analysis is complied for the attorney to provide them with (among other things) a summary of possible problems that could cause objections from creditors and whether the debtors may qualify for a Chapter 7 or 13.  This information alone helps the attorney to better calculate their attorney fee for representation in the case.
Of course the analysis from the Initial Intake Form is not designed to be all inclusive. No tool could do that.  Instead, it is designed to save the law firm a great deal of time and money by understanding the main issues prior to accepting the bankruptcy case for representation.
How to Get Started Today Utilizing this Free Tool
The next client that calls or visits your office to file bankruptcy, send them to our website to complete the online Initial Intake Form: http://www.myparalegalteam.com/initialintake
Clients will provide your name on the form so we know who which attorney to send the results to. If the client should fail to provide your name, we will contact them directly to ensure you receive the information regarding your client.
After receipt of the information, it will be forwarded to the attorney with the option of compiling a Summary Sheet for review.  Preparation of a Summary Sheet is $125.00 but forwarding the information is free to try out the form and determine if it works for your law firm.
Do You Want the Form Exclusively For Your Law Firm?
This form can also be installed on your website, or we can design it with your law firm name and information so that results are emailed directly to you from our server.  We provide free set-up of the Initial Intake Form but there is a small monthly fee of $14.95 to maintain the form and forward you the responses.
Give the Form a Try http://www.myparalegalteam.com/initialintake
We believe that once you try out the Initial Intake Form you will immediately see how it will be invaluable for your law firm.  Developed from many years of working with attorneys, Victoria Ring is making this free tool available to assist attorneys nationwide.
Let us know how you would like to use the Initial Intake Form and we will get your law firm set up to utilize the benefits of it.  Call 719-783-3797 or email Victoria Ring directly at victoriaring1958@gmail.com
Back in the early 1980s, I remember driving to work and sitting in bumper to bumper traffic. I dreamed of the day when the world would be able to work from home like we can today. In fact, not only does the dream exist today, but setting up a virtual office is also VIRTUALLY FREE.
A list I put together to help you is available at: http://www.bankruptcylinks.info/about/free-stuff
Or, contact me directly and I can help you (often over the telephone) at 719-783-3797 or visit http://www.victoria-ring.com
Finally, below are some other excellent tips we received from Lynn Carroll, a virtual legal assistant you can learn more about at: http://www.Carrollegal.com
Hello Victoria Ring,
I recently signed with an estate planning attorney as her virtual assistant.  She is completely sold on the virtual work concept and is moving her office to her home.  She had done some research on virtual office solutions and I thought I'd pass along some information that might be useful to other virtual assistants.
A couple of things we've looked at are:
Onebox: http://www.Onebox.com Onebox lets you receive all of your voicemails, faxes and emails in one place, accessible on the internet.  You can set it up so people dial one number and the calls can be forwarded to the phone wherever you happen to be (home, cell, office).  It also has calendar and contacts.
HyperOffice: http://www.HyperOffice.com This website provides a system for calendar, contact and document management.
Solve360:  http://www.Norada.com This is another system for calendar, contact and document management.
My client is going with Solve360 because of the larger storage capacity.  I may set up a HyperOffice account myself to use with other clients.  I would pay for the service and just make sure my rate is high enough that it covers the added costs (in other words, I won't bill clients separately for the service).
The virtual office solutions allow virtual assistants, virtual bankruptcy assistants and clients to collaborate on documents, create virtual client files, etc.  You can assign your client tasks, your client can assign you tasks, and you can manage projects.  For example, a virtual bankruptcy assistant could set up each client as a project or group and link all of the documents, contacts and to-dos (follow up calls, etc.)  for that client.  When petitions are completed, the virtual bankruptcy assistant could put the file on the shared space so the client could review it.  That way, the file is not going back and forth via email.
Other virtual assistants have mentioned using OfficeZilla  http://www.OfficeZilla.com There is free version and a paid version.  I would be hesitant to use the free one until I found out whether it offered a level of security.
.. published by Victoria Ring http://www.victoria-ring.com
BEFORE OPENING YOUR PRACTICE
1.  If you have been practicing law in a civil or state court, make sure you comply with all the requirements in your jurisdiction to practice in front of a federal judge.
2.   Call your local bankruptcy court and find out the procedures for obtaining your ECF (electronic court filing) number. The procedures are different in every state.
3.  Download a free set of (1) Client Intake Forms; and the (2) Bankruptcy Attorney Retainer Agreement at: http://www.bankruptcylinks.info/about/free-supplies
4.   Read and purchase the highly recommended Nolo book (written by attorneys) titled: "Consumer Bankruptcy Law and Practice" at: http://shop.consumerlaw.org/forlawyers.aspx SEPARATING FOOT TRAFFIC
The perfect scenario would be to have a dedicated area for your bankruptcy practice if you practice other areas of law.  The main reason for doing this is to separate the consumer clients from your business clients.  The average family filing bankruptcy has a completely different focus compared to the company president who is negotiating terms with an overseas supplier. If you do not separate the groups, meaning that the reception areas and interview rooms are not in the same area with your business clients, a tension will develop and harm your relationship with both client groups.
It is almost like going to the garage to have your car worked on and the mechanics also cooked your meals and had a full service restaurant while you waited. The two worlds do not go together and clients become uncomfortable; resulting in loss of profits for your law firm.
Establishing Private Interview Rooms
It is essential that the clients who are hiring your law firm to handle their bankruptcy (one of the most life changing events in their life) that they feel comfortable and respected. The only way to accomplish this is to talk to the clients in a private setting.  Some attorneys use their office for the meeting but it may be intimidating for clients to sit across from and attorney and talk to them. This scenario places the attorney in the controlling position and makes the client feel intimidated.  However, placing the clients in a private room, allowing them 5 or 10 minutes to become comfortable and having the attorney enter and sit down to talk with them on a friendly basis, places the client in the superior position and creates more openness and willingness to cooperate and answer the questions in more detail.
One idea that worked really well
In 2005 and 2006, I helped attorneys establish 72 different law firms throughout the United States. This experience gave me the ability to watch a variety of different scenarios play out and determine which set-ups were the most successful.  The set of operational procedures that consistency worked every time was the following:
1.  Clients initially calls the office.  The person answering the phone would determine if the clients was in an emergency situation (such as a foreclosure, etc.)  If so, they were asked to set up an appointment immediately.  But if the client was not in an emergency situation and was indecisive, the person answering the phone emailed them a set of Initial Intake Forms (4 pages) which you can purchase at: http://www.bankruptcytrainingproducts.com/home/initial-intake
2. Once the forms were returned to the attorney, the attorney uses the answers to determine if he or she is going to take the case. If so, the clients were called and an appointment was set.
3. When the clients come to the law firm for their appointment, they meet the attorney in person for at least 5 minutes. This establishes trust, plus the attorney needs to be present to explain the Retainer Agreement and collect the retainer fee.  Many attorneys ask for $500 initially to start the case with $299 or $274 paying the filing fee.
Note: During this consultation is where attorneys must learn how to market and sell their services. This is an area where I personally work with attorneys because they are not taught marketing skills in law school.  If you are an attorney interested in this service, call me (Victoria Ring) at 719-659-0743 and we will schedule an appointment. The training can easily be done by telephone and normally takes less than 1 hour (a cost of only about $125.)
4. Once the Retainer Agreement is signed and the down payment collected, the clients are placed in an area where they will watch all the Bankruptcy Basics Video Set provided free from the US Courts website at: http://www.uscourts.gov/video/bankruptcybasics/bankruptcyBasics.html
These videos can be downloaded (copy and paste the link to your law firm web page) and played on a laptop for your clients to watch in the office or from the clients home computer.  It is essential that the clients watch these videos before filling out the 30-page Client Intake Form package that you downloaded at http://www.bankruptcylinks.info/about/free-supplies because it cuts your interview time by 70% or more.  This is due to the fact that by watching the Bankruptcy Basics Video Set, all their initial questions are answered and you do not need to spend time repeating yourself and answering the same questions over and over.
5. Next, give your clients the 30-page set of Client Intake Forms to fill out. Make sure they understand the importance of reading the instructions that are provided so they will understand how to properly complete the forms; also saving you preparation time as well as accuracy of information.
Some attorneys prefer that their clients complete the forms in their office. They provide their clients with a private room, offer them snacks and something to drink, then leave them for 30-45 minutes to fill out the forms.  This accelerates the process and prevents the downtime of waiting on clients to go home, complete the forms and return them to the office.
After the forms are completed and before the clients leave the office, the attorney (or a staff member who is knowledgeable of petition preparation and the reason why specific information is needed) will sit down with the clients. They will go through each page of the forms and when a blank area is encountered, they can obtain the information right at that time from the clients while the information is fresh on their minds. This also helps to save time and money for the law firm.  In addition this procedure also save preparation time as well as accuracy of information.
VERY IMPORTANT: AVOID THIS
Due to the rapid growth of the bankruptcy industry, many new attorneys have entered this field of practice who have not been properly trained. Some of them have been told by attorneys (from previous generations) that debtor bankruptcy is nothing more than filling out forms. But when the attorneys get their first case, they encounter many problems and some are actually sanctioned for the poor quality of service they provide.
Rather than risk all this drama, doesnt it make more logical sense to take a moment now and obtain the training you need so that your law firm is more financially stable and the services you provide are worth the money the clients pay you?  If you agree, then I strongly urge you to always:
1.  Meet with your client the first day they come in for an appointment; 2.  Send them periodic emails to let them know you are working on their case; and 3.  ALWAYS make sure you attend the 341 Meeting and DO NOT use a substitute.
One of the biggest mistakes a law firm can make is to hire another attorney to attend the 341 Meeting to represent their clients.  The only acceptable method of doing so would be if the clients are introduced to the alternate attorney and they actually hold a conversation with him or her. After the conversation, the clients should be the only people who give their permission to accept the alternate. Anything less is not being respectful to your clients who paid their hard earned money to have you represent them.
Attorneys who simply collect the money and have other attorneys attend their 341 Meetings creates havoc for the client.  Imagine this: The clients are embarrassed about their financial situation. They are terrified and very nervous when they go to court.  When they arrive, they do not see their attorney. The client's panic.  Suddenly, an attorney they have never met, taps them on the shoulder and tells them he or she is representing them at the hearing. The clients are totally confused. They have never met this person and the confidentiality they thought they shared with the attorney they hired has been breached from their point of view.
HELP FOR YOUR LAW FIRM
Are you an attorney who needs to reduce the drama in your law firm and increase your profits? My fee is only $125 per hour; so for about $125, we can have a phone consultation and I will help to prepare a set of procedures for your specific law firm based upon your needs and goals. In fact, after our conversation, I will put together a Procedures Manual (based upon our discussion) at your request.
Other consultants charge thousands for this service, but due to my low overhead you can save money and receive the same services I used to provide to law firms when I was traveling around the country. Still skeptical? Call some of our attorney references at:  http://www.bankruptcylinks.info/about/attorney-references
To set up your consulting appointment call 719-659-0743 or email victoriaring1958@gmail.com