Chapter 13 Training and Info
Bank of America has been ordered to pay $10,000 per month for every month it continues to badger a couple to pay off a loan that was discharged in bankruptcy, in a ruling from a prominent judge who says he means to "send a message." "This is not just a stupid mistake. This is a policy," wrote Judge Robert Drain of the U.S. Bankruptcy Court in New York. "And frankly, $10,000.00 a month plus attorney's fees may not mean much to Bank of America, but at least it will send a message that other attorneys may pick up on." Judge Drain's decision, memorialized in a written ruling issued Tuesday, documents a barrage of letters and phone calls attempting to collect the debt from Edwin and Michelle Ramos. Chapter 7 bankruptcy relieved them of the obligation to pay off their home loan while preserving the bank's right to foreclose on its collateral. The calls and letters kept coming to the Ramoses, even after their attorney pointed out that their personal liability had been discharged in bankruptcy. The bank ignored him, he said, and, according to court records, failed to respond to Judge Drain until 10 days after he signed an order imposing sanctions on the lender. In a statement, Bank of America said it's "resolving the issues with the court" and working with the homeowners "while we continue researching and investigating what transpired." Judge Drain is not alone in his criticism of Bank of America. In March, U.S. Bankruptcy Court Judge Karen Jennemann in Orlando, Fla., fined the bank $220,000 for repeated violations of court orders involving a loan-modification arrangement. "The Debtors, even to this date, continue to receive statements from BOA claiming substantial additional payments due, erroneous payment amounts, inflated interest rates and incorrect loan type, and purporting to hold over $12,000 of the Debtors' payments in 'unapplied funds,'" Judge Jennemann wrote. When it came to the $227,000 home loan of Warren and Mary Houghland, the judge said it should be considered paid. The bank disputed the order, saying it was unfair, and earlier this year settled with the homeowners. Consumer bankruptcy attorneys say not much has improved in lender behavior in spite of promises that the alleged sins of the past won't be repeated. Long after Bank of America signed on to a widely trumpeted $25 billion home lending industry consent decree requiring it to improve its treatment of borrowers, consumer attorney Thomas Cox of Maine says violations of specific requirements are "routine. I see them all the time." Consumers with enough spare cash or savvy to hire a lawyer can prevail on lenders to make good on agreements to modify loans, Mr. Cox said. But they're in the minority, he said. Most distressed consumers hoping for a loan modification are at the bank's mercy. The consent decree advertised as the answer to industry practices that wrongly forced people out of their homes lacks an enforcement mechanism, Mr. Cox said. In the case of the discharged debt collection, the Ramoses had to not only hire a lawyer but also had to reopen their bankruptcy case. Last week, Bank of America agreed to stop the calls and letters except for informational notices that inform the Ramoses of what they have to do to hold onto their home. Chapter 7 bankruptcy absolved them of the obligation to pay the debt but preserved the bank's lien on their property. "This is a national problem. It's happening all over the place," said New York attorney Michael Schwartz, who represented the Ramoses. "Why is BofA doing it? Because they can." Article by Peg Brickley
This is only one of numerous violations and corrupt business seen lately by Bank of America… it's time the bankruptcy attorneys start paying close attention to the FDPCA violations… it could be well worth the effort and beneficial to both counsel and client!
I just got off the phone with an attorney in Florida regarding a case he was working on.  Believe it or not, these debtors actually had equity in their home (which is rare to find in this day and age.)  Their home was appraised at $400,000 and they owed $387,000.
Originally the attorney filed a Chapter 13 and tried to strip the second mortgage but the mortgage company filed a Motion for Relief from Stay based on the fact there was equity in the home.  The attorney then converted the case to a Chapter 7 and wanted my help to convert it back to a Chapter 13.
Since this can be a common problem, here is a quick tip I learned from one of the attorneys I worked for handling this issue:
1.  Take the total amount of arrearages owed on the home.  In the case discussed above, this amount was $115,000 (which included attorney fees, foreclosure proceeding fees and non-payment dues covering 24 months.)
2.  Divide the arrearage amount by 60; which is the maximum time a debtor can be in a Chapter 13.  In the case discussed above, this amount was $1,916 per month.
This simple calculation told the attorney that the debtors did NOT have enough disposable income to pay the arrearages; let alone the second mortgage payment itself.  And this saved the attorney in Florida a great deal of time.  Instead of filing a motion to convert the Chapter 7 back to a Chapter 13, the attorney was able to determine immediately that a Chapter 13 would not be possible.
This left the debtors with only two choices: (1) Surrender the home, or (2) Increase their income.
I hope this quick tip helps save you time and money when you encounter the same problem.  If you have any cases you would like for me to help you with, please contact me directly at:
Victoria Ring Cell: 719-659-0743 http://www.chapter713training.com Email: victoriaring1958@gmail.com
After sending out my last article, I received an email from Michael Warren, an experienced bankruptcy attorney in Chillicothe, Ohio.  He informed me that cram downs are now permitted in Ohio. This is a major breakthrough.  Below is the email I received from Attorney Warren:
"Cram down and strip off are slightly different things.  Cram down (for chapter 13) is accomplished by section 502, claims allowance.
For lien strip off, some courts require a motion (Preston and Hoffman in Columbus), some require an adversary proceeding (Caldwell in Columbus), some say it is done by the confirmation order (Hopkins in Cincinnati).
Cram down means something completely different in the chapter 11 world."
Then, R. Todd Frahm, a California attorney submitted this from11 USC 1322(b) which says:
(b) Subject to subsections (a) and (c) of this section, the plan may–
(2) modify the rights of holders of secured claims, other than a claim secured only by a security interest in real property that is the debtor's principal residence, or of holders of unsecured claims, or leave unaffected the rights of holders of any class of claims.
To contact Attorney Warren directly, his contact information appears below:
Michael Wm Warren 6 Consumer Center Dr. Chillicothe, OH 45601 Phone: (740) 774-4357 mwarren@buckeyelegal.com http://www.buckeyelegal.com
Personal Note: I have personally visited this law firm and worked with Attorney Warren. He has one of the most efficiently run and customer-oriented law firms I have ever found. Also, Attorney Warren produces near perfect petitions and rarely has a Deficiency Notice from the Trustee. I consider it an honor to have been able to work with Attorney Warren back in 2006 and thank him for providing this important information to our group.
Please pass this information on to any Ohio bankruptcy attorneys you know. By working together we can do our part to keep Americans in their homes and help them rebuild their lives.
Victoria Ring http://www.chapter713training.com
I worked on a case this past week with a California attorney, practicing in the Riverside Division of the Central District.  The client had a home that carried a mortgage of $402,500; however, the home was appraised at only $178,000.  This is a common occurrence in California.  Although the real estate market crash has affected every state in a large way, the state of California seems to have the largest gap.  And every time I prepare petitions in California, it amazes me at the staggering numbers I encounter.
Perhaps it is because I am originally from the Midwest.  I too lost a home to foreclosure.  My house was appraised in 2005 at $210,000; but by 2008, it was worth about $82,000.  So, I am accustomed to witnessing a 40-50 percent gap between the mortgage balance and the appraisal; but California has the highest that I have ever seen.  For example, when I was in Ventura, California; I worked on a case where $920,000 (almost $1 million dollars) was owed to three separate mortgage companies.  The home was appraised at only $250,000.  So in this case, by proposing a cram down, this attorney was able to save his debtor $670,000.  It is shocking to say the least!
Why was a cram down proposed?
For the case I worked on this past week, when the debtors income and expense information was entered into Schedule I and J of the bankruptcy petition, the Chapter 13 Plan calculator in the software told us the debtor did not have enough disposable income to pay the current mortgage payment of $2,500.  However, by reducing the mortgage payment to only $1,500; the debtor would be able to afford to stay in his home.  (The mortgage payment was reduced because the home was crammed down from $402,000 to $178,000.)
If this option would have been permitted in Ohio (where I lived back in 2008 after my hospitalization) I could have filed a Chapter 13 and possibly reduced the amount owed to my mortgage company from $210,000 to $82,000; thereby reducing my monthly payment.  Instead, I lost my home.  But in the state of California, cram downs are permitted and encouraged by the Chapter 13 Trustees office; especially in the Central District of California.  The California attorneys should be overjoyed about this because they have an advantage over most of all the other states, including Ohio.
In order to propose a cram down in the state of California, a separate Motion and Order must be prepared and submitted by the debtor(s) bankruptcy attorney.  More information on these Cram Down documents are available at:
http://www.chapter713training.com/bankruptcy_pleading_packages.html
What is the success rate with the proposal of cram downs?
I am a certified paralegal so I am unable to comment on the law.  However, I can tell you that the cases I have worked on in the state of California have all been successful when proposing a cram down.  This is not to say there have not been objections and amendments to the Chapter 13 Plan along the way; but in all cases I worked on, the attorneys were able to save their clients hundreds, if not thousands of dollars.
I suppose if an attorney lacked a strategy in order to argue in the best interest of his or her debtor, that attorney could be unsuccessful in getting a cram down approved, so let us review one typical example that could happen.
In the case I worked on this past week, the debtor had three motor vehicles, all of which had high monthly payments.  In fact the total motor vehicle payments were $1,100 per month.  Cases that I have worked on in the past have shown me that creditors often object to the fact that a single debtor does not need three motor vehicles.  So, for example, instead of allowing the debtor to keep his Harley Davidson and continue making payments of $675 per month, the mortgage company would prefer this money is paid to them since the debtor already owns a truck he is paying $450 per month for.  When the attorney is already asking the mortgage company to excuse $270,000 in a proposed cram down, it is often unfair to ask them to reduce the mortgage payment to allow $675 to be paid for a third vehicle that is not necessary for the debtors reorganization.
Situations like this happen in almost every bankruptcy case and bankruptcy court across America.  The outcome is not always the same in every state because creditors may or may not file a Proof of Claim or hire a law firm to represent them (among other numerous reasons.)  Besides, many mortgage companies are so overloaded with foreclosures and sale dates that cram downs are approved more often than not.  This is where the bankruptcy attorney needs to take the plunge and at least attempt to save their debtors some money.  The worst that can happen is that the Chapter 13 Plan is amended to comply with the Trustees final decision and request.
Summary
Although I am well known as a training instructor for bankruptcy law firms, I still enjoy preparing new bankruptcy petitions and interviewing clients.  Working inside law firms for the first 26 years of my career taught me a lot and provided me with a great deal of experience. I have to give credit to the excellent bankruptcy attorneys that trained me, as well as the attorneys I work with currently.
At the moment, I am looking to add three attorneys to my workload and I can assure you extremely professional, dependable and high quality paralegal services from someone who has been around the block several times.  My prices are only $350 to prepare a basic Chapter 7 and $450 for a Chapter 13.  If the case is more complicated or is a business bankruptcy filing, the price will be slightly higher.  My turnaround time is 72 hours unless rush service is requested. No payment is required until the bankruptcy petition is prepared to your satisfaction.  Electronic filing services are also included.
I hope you will consider my services the next time you need a Chapter 7 or 13 bankruptcy petition prepared.  In the meantime, be sure to download your free Client Intake Forms at: http://www.chapter713training.com/client_intake_forms.pdf
Have a wonderful week.  (Victoria Ring, Office: 719-375-1504)
— by Victoria Ring, Certified Paralegal and Bankruptcy Specialist
I consider it a pleasure and an honor to work with many new bankruptcy attorneys. On Friday I received an email from a new attorney in New York who was in a desperate bind.  In the initial interview, he had told the clients that their Chapter 13 Plan payment would be about $400 per month.  Unfortunately, when all the math was done and the petition completed, the debtors had $1,500 of disposable income left on Schedule J.
The attorney was correct in questioning how he could propose a Chapter 13 Plan payment of only $400 to the court when the debtor's had $1,500 in disposable income.  He called me and then sent the petition for a review.
This is not the first attorney to face this same problem.  I encounter new attorneys who make this mistake all the time.  But an attorney taught me this one time:  She said that the one word attorneys should also use in communication with clients is the word POSSIBLY.  In other words, never make statements that are written in stone; leave yourself an out in case the scenario changes (which is often the case.)
After reviewing Schedule J of this particular petition, I immediately noticed large monthly payments being allocated to private school fees, charitable contributions and college tuition for a daughter that was over 18.  I am not an attorney, but I have worked on thousands of bankruptcy petitions over the course of my 3o+ year career.  I have found that creditors often object to these types of allowances on Schedule J and redistribute the money to paying them instead of the private school, or whatever.
I worked on one case in Atlanta, Georgia where the house the children lived in was in a bad, drug-infested neighborhood.  The parents had sent their children to private school their entire lives. The kids were sheltered from the world they actually lived in.  A creditor won his argument and those children were forced to attend the bad school. The money allocated to the private school tuition was denied and that money was paid to the creditor instead.  It is sad to me when the innocent suffer and I often wonder that happened to those little children. I am sure they had to learn how to grow up quick.  What a shame.
Anyway, I related this information to the new attorney and we talked about it.  The attorney pointed out that in the case of his debtors, they were proposing to pay everything.  The only items placed inside the Chapter 13 Plan to be paid by the Trustee were: (1) Arrearages on home; (2) Unsecured debts; and (3) Attorney and Trustee fees.  This means that there will be no objections from the secure creditors since they are being paid in full.  The only creditors to object to the private school expenses, etc. would be the unsecured creditors.
Using this logic, the attorney made the decision to file the proposed Chapter 13 Plan with a payment of $1,500 (matching the disposable income on Schedule J).  Arrearages would be paid the standard interest rate and unsecured debts were paid at 50%.  This is what made this Chapter 13 Plan so easy and extremely easy to comprehend or argue at the 341 Meeting.
I hope this information helps you in your bankruptcy law practice.
Do you need help with your Chapter 7 or 13 practice?
I am available 6 days a week and I work after hours. Since I work from home, my prices are low because my overhead is virtually eliminated.  Prices start at $350 for simple Chapter 7s. For details and other prices, visit my website at: http://www.chapter713training.com/bankruptcy_petition_preparation.html and http://www.chapter713training.com/petition_review.html
A total of 78 new pages of Chapter 13 documentation was added to My Bankruptcy School today at: http://www.mybankruptcyschool.com
This new documentation includes two exercises, complete with computer screen shots to assist you in advancing your knowledge of Chapter 13s. In addition, an entire section provided by the Chapter 13 Trustee's office is provided to help students understand the process before and after Plan confirmation.
Be sure to login to your Chapter 13 Course and download the following new documents:
Chapter 13 Class – Lesson 1 Chapter 13 Class – Lesson 2 Chapter 13 Class – Lesson 3 Chapter 13 Class – Lesson 4
or, if you are not currently enrolled as a student, you can enroll at: http://mybankruptcyschool.com/enroll
Note: My Bankruptcy School is rapidly growing. We are adding new materials as well as training videos on a frequent basis ensuring that you get MORE than your moneys worth. Plus, all students received 1 hour of free, one-on-one training and support every month.
TESTIMONIALS FROM TWO BANKRUPTCY ATTORNEYS:
I liked your class 1 training videos. Good stuff here. I would endorse them for new attorneys, or attorneys who are new to bk, as a tool to get some practical advice on nuts and bolts of the practice.
Rick West, Esq., West, Hurley, Malkiewicz Board Certified Bankruptcy Attorney http://www.debtfreeohio.com/ I just returned from attending Victoria Ring's one-on-one bankruptcy training for attorneys. I am setting up my own office after several years doing 7s and 13s with law firms in Sacramento.
I was stunned by the fact that in this world you can get more than your money's worth. There is no other Victoria Ring. Her personality exudes confidence. She has so much experience that it spills out. Yet, she tailors everything to you! Bring your questions, ask her what you want. You'll get it. She does not direct you. She can more than fill two days with practical steps for setting up the office, turning out petitions, and letting potential clients find you. She is 100% committed to you.
I was not the same person on the plane home and the individual work has stayed with me. Do not pass up having Victoria Ring train you and your staff!
Karen Fairchild, Esq. http://www.karenfairchild.com
Issue 07 – January 27, 2011
RE:  HOW AN ATTORNEY COULD HAVE SAVED $250 AND A GREAT DEAL OF TIME
In this issue I am going to discuss a problem with a Chapter 13 client that has happened twice during the past month. Perhaps this article will help so that the same thing does not happen to you.
An attorney (new to the Chapter 13 field) had his clients take the time to fill out the 30 page intake forms, another several hours gathering up all their documentation as well as $3,000 to pay the attorney for representation in a Chapter 13.  However, when we received the paperwork, we found the client only earned $2,000 per month; yet her mortgage payment was $2,700 per month.  It was impossible for this client to pay out more than she earned; which translates into the fact that this client had no money left over to fund a Chapter 13 Plan.
Before writing this article, I spoke with an experienced attorney about this topic.  She said that one possibility could have been to cram down the mortgage to the market value of $218,000, thereby causing a proposed mortgage payment of $800 instead of $2,700.
Unfortunately, the attorney told me that she has only proposed this type of drastic reduction once before and the mortgage company immediately filed an objection.  Since she believed it to be her fault for causing this problem she did not charge the clients any extra money for filing an answer to the objection.  The end result was that this attorney could only reduce the mortgage payment from $2,700 to $1,800; which was still too expensive for the client to pay.  She and her client were still back in the same boat they started out in with a great loss of time and money.
Another option may have been for the client to take in a roommate or family member to live with them and pay the mortgage payment.  However, these types of situations are very shaky because the rental income can be lost overnight and the client is left unable to fund the Chapter 13 Plan and the case is ultimately dismissed.  Again, the attorney and her client would be back in the same boat they started out in with an even greater loss of time and money.
How the Attorney Could Have Saved $250 and a Great Deal of Time
I spent a total of 2 hours working on this case and billed the attorney $250.  However, I developed a PreQualification Screening tool that attorneys can use free of charge and avoid these unnecessary charges altogether.  To try it out visit http://www.bankruptcyintakeonline.com
The PreQualification Screening form is NOT designed for importing into your bankruptcy software.  It is a free tool that can be customized to your law firm needs as well as personalized with your law firm information and even placed on your server.  Try it out now and find out how it will immediately save your law firm money and time. ________________________
Disclaimer: This article is written for training purposes only and should not be considered legal advice. The author is not an attorney and has never attended law school. The information in this article is written from the 30+ years of knowledge working as a paralegal in the legal industry and from experiences learned while working under the direction of licensed bankruptcy attorneys throughout the Unites States.
REFERENCE LINKS
PreQualification Screening Form http://www.bankruptcyintakeonline.com
Free Attorney Training Videos http://www.youtube.com/user/msvictoriaring Free Tools for Attorneys http://www.bankruptcylinks.info/about/free-stuff and http://www.bankruptcylinks.info/about/free-supplies
Enroll in the Chapter 7 or Chapter 13 Online School http://mybankruptcyschool.com/
Petition Preparation and Chapter 13 Plans http://www.myparalegalteam.com Bankruptcy Research Links http://www.bankruptcylinks.info/about/research Help When Preparing Petitions http://www.bankruptcylinks.info/about/prepare-petitions
Complete Bankruptcy Motion Package (over 300+ templates) http://www.bankruptcytrainingproducts.com/home/complete-bankruptcy-motion-package
Initial Intake Form Package http://www.bankruptcytrainingproducts.com/home/initial-intake
Nationwide Bankruptcy Attorney Help Line For assistance with petitions and marketing: 719-659-0743 (Victoria Ring)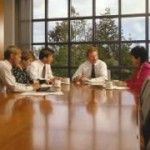 Many of the attorneys that we prepare petitions for are shocked when they go to their 341 Meeting and receive a list of Trustee Recommendations.  Because we provide paralegal services to our attorneys through confirmation of the plan or discharge of the Chapter 7 they will call us back to review the issues addressed by the Trustee, sometimes thinking that the petition could have been prepared wrong.
While we are quick to fix any problems that may have been caused through our error, some attorneys who are new to the industry become nervous because they do not understand how to solve the issue and dispute the Trustee. In fact, many automatically assume that just because the Trustee made a recommendation, they must abide by it and make the change.  This is simply NOT true.  First of all, a Trustee is NOT required to be an attorney to be hired for the position, so there is a possibility that the Trustee (whether he or she is an attorney or not) can make a mistake.
Here is one example of an error a Trustee recently made that we disputed:
We prepared a Chapter 7 for an Ohio attorney.  When the attorney went to court the Trustee objected to the use of the exemption allowance of $800 for the security deposit.  We used Ohio Revised Code Annotated Section 2329.66(A)(18) on Schedule C but the Trustee said we needed to use Section 2329.66 (A)(3) instead, which provided for no exemption allowance.
Now, if this would have been handled by a non-seasoned attorney, the attorney may have made the change which would have resulted in the debtor paying $800 out of their pocket.
But we were determined to protect the debtor as much as possible.  I personally looked up Section 2329.66 (A)(3) and read it.  This code ONLY referred to a security deposit that would have been received within 90 days of the filing of the petition.  A quick cross-reference showed me that the debtor's lease on their apartment would not expire within the 90 day guidelines set forth by this code. Therefore the debtor's were eligible to use Section 2329.66(A)(18) as we had originally filed with the petition.  This saved the debtor $800 and the attorney learned a very valuable skill in protecting his debtors.
Another Example
We had a case where the Trustee demanded an additional $1,500 be paid per year from the proceeds of the tax refund check and he wanted this money placed inside the Chapter 13 Plan.  Unfortunately, the debtor had lost his income and would not qualify for a tax refund this year and therefore could not pay the $1,500.
Rather than change the Plan and comply with the Trustee's unreasonable request, we contacted the tax preparer and asked them to fax us a letter stating the debtor would  not be receiving a refund check.  We then faxed this to the Trustee and the Trustee withdrew his recommendation.  This saved the debtor $1,500 and the attorney learned a very valuable lesson in protecting his debtors also.
Summary
Attorneys always have the ability to dispute and question any Trustee Recommendations that are made.  However, attorneys must also have enough knowledge of the bankruptcy law to protect their debtors and not allow the Trustee to take more than is permitted.
However, because many attorneys have jumped into the field of bankruptcy with no prior knowledge, and with the pre-conceived notion that bankruptcy is a quick and easy way to make money; problems like these are happening at alarming rates.  I strongly urge any attorney who fits this scenario to obtain training to protect your debtor or you are doing them a great injustice.   Two resources I suggest you consider are:
Excellent Books for Attorneys: http://shop.consumerlaw.org/forlawyers.aspx
Online Petition Training http://mybankruptcyschool.com or, for specialized training, contact:
Colorado Bankruptcy Training Office: 719-659-0743
— Victoria Ring, Colorado Bankruptcy Training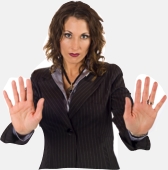 For those of you just entering the field of debtor bankruptcy, this article will be very helpful to you because it addresses a very common problem that occurs when working with debtors.  The common problem is that debtors want their cake and eat it too. This statement may sound a little harsh but allow me to explain:
I am finding that many new attorneys entering the bankruptcy field do not have the training to screen their clients before sending us the petitions for input.  One of the easiest methods for an attorney to screen their clients is to find out how much equity is in their home before taking the case. During the intake it only takes a minute or two to find out approximately how much the debtors owe on their mortgage.  Then, while the client is still in the office, go to a computer and do a search on www.zillow.com.  Although Zillow is certainly not a court authority by any stretch of the imagination, it will tell you immediately the approximate amount of unexempt equity the debtor may have.
For example: I had a case today for a California debtor who had just divorced. There was $200,000 of equity in the home.  Since the debtor was divorced, he only had to claim $100,000 of this equity.  Under the 704 California exemptions, the debtor was provided with a healthy $75,000, leaving him with $25,000 that was UNEXEMPT.  Was the debtor happy about the $75,000 exemption?  Of course not.  The debtor was angry because he wanted to keep the $25,000 plus have all his debts excused.  Although most debtors may not realize it at the time, in reality they are being unfair and asking the attorney to commit fraud by making this selfish demand.
Unfortunately, most of the new bankruptcy attorneys that I work with do not understand the bankruptcy law well enough to properly advise their client.  Instead, they accept the case, have the client fill out the intake forms, pay the fees and send the paperwork to my team.  We input the petition and discover the problem with the equity in the home.  By this time, the attorney has invested his or her time, the debtor has spent several hours gathering information and we have worked inputting the case.  When we discover this problem we alert the attorney, the attorney talks to the client and the debtor decides not file bankruptcy.  The attorney is forced to refund some of the money because the attorney did not know how to properly explain the advantages to the debtor of filing a Chapter 13 instead.  In fact, if the attorney had called to discuss this case with me, I could have taught him how to turn this unhappy client from a Chapter 7 to a positive Chapter 13 because I deal with these issues all the time.
For example, this particular debtor had $38,000 in Schedule F debts and $25,000 of unexempt equity in his home.  The debtor did not want to surrender his interest in the property because he wanted to make sure his ex-wife and children had a home to live in.  This is admirable, but the court and creditors look at numbers because they are not emotionally tied to debtors. New attorneys must learn these types of skills so they can help the debtor understand why it may or may not be to their advantage to file bankruptcy at this time.
But for the particular debtor in our scenario, it would have been to his advantage to file a Chapter 13.  First of all, we could have proposed a 100% Plan which would have more than likely protected the $25,000 of unexempt equity.  Secondly, the Chapter 13 would have eliminated $73,000 in interest charges over the 5 year Plan period, the debtor would have paid off his student loan in full as well as the unpaid personal income taxes from 2002.  By presenting these positive factors to the debtor, the attorney may have saved this case and never had to refund money.  Plus the debtor would be happier once he understood the advantages.
(Note:  A key to good marketing is to point out advantages for the client.  If you can show a client how much money you can save them and how, they often will do whatever is necessary to comply with your requests and invest their time and money making it happen.  This is what makes a happy client and this is what generates referrals.)
But in this case, the attorney did not call to discuss the matter with me.  He simply told the client that he would have to pay $25,000 or lose his home.  This naturally scared the debtor to death and he decided not to file. Who can blame him?
It amazes me when things like this happen; and they happen quite frequently.  In fact, it may be shocking to you also.  I hope so, because I want this article to be shocking enough to help to prevent this from happening to you.  Also, please understand that this article is not intended in any manner to provide legal advice.  I am not an attorney and I am not trying to predict what a bankruptcy court to do by writing this article.  I am simply trying to help you understand the concept of fairness so you will know how to better deal with situations exactly like this in the future.
I wish you the best of success and encourage you to continue learning and working hard to protect the debtor; but in a fair and balanced way.
Click here to find out more about our online training classes

STEPS FOR CHANGING A CHAPTER 7 PETITION TO A CHAPTER 13
1.   Prepare the petition as you would a Chapter 7.
2.   Complete the Means Test to make sure the debtor qualifies for a Chapter 13.
Additional qualifications of debtor to be eligible to file a Chapter 13:
a.   an individual (no corporations or partnerships); b.   have a regular income greater than reasonable living expenses; c.   have liquidated, unsecured debts not exceeding $336,900 and secured debts not exceeding $1,010.650.
3.   To change a Chapter 7 to a Chapter 13, the following adjustments need to be made within the Chapter 7 bankruptcy petition:
a.   Change to a Chapter 13 on the Voluntary Petition b.   Also on the Voluntary Petition, under the Statistical Information tab, the box needs checked to indicate there will be funds left over to pay creditors.
c.   Item 9 on the Statement of Affairs needs changed from a filing fee of $299 for a Chapter 7 to $274 for a Chapter 13.
d.   On the average, most attorneys charge $1,000 extra for a Chapter 13 compared to a Chapter 7.  Therefore, attorneys can place this additional fee into the Chapter 13 Plan. If so, change:
i.   Attorney Compensation Statement to show money is owed by debtor. ii.   Add in the additional Attorney Fees into the Chapter 13 Plan to match the Attorney Compensation Statement
4.   Classify all secure debts on Schedules A and B.
5.   Balance out Schedule J and use the amount left over as your beginning Chapter 13 Plan payment.  This is your starting point.
6.   Enter in the Chapter 13 Plan payment into the Chapter 13 Plan calculator.  Make adjustments until you balance out the Chapter 13 Plan.
___________________________
Notice: If you are an attorney also seeking to open a Chapter 13 bankruptcy practice, Chapter 13s are my specialty.  I love doing them and there is no doubt that I can teach you the skills you need to start offering Chapter 13 services to your clients and immediately increase your law firm profits.  My training costs are very low, starting at $100 per hour for online training.  So contact me at