Back in the old days (prior to the Bankruptcy Abuse Prevention and Consumer Protection Act of 2005 (BAPCPA), many attorneys would advise their clients to incur debt in order to eliminate any possibility of having unexempt equity in an asset.  Whether this was right or wrong is not the focus of this article.  The focus instead is to simply state that this behavior existed.
To prevent this problem, the lawmakers implemented wording into Section 526(a)(4) of 11 USC when the BAPCPA law went into effect in 2005.  According to this Section, a debt relief agency shall not advise an assisted person or prospective assisted person to incur debt in contemplation of such person filing a case under this title . . . .
I am sure you agree that all this is well and good, but what does it have to do with the point of this article?  The point is that on March 8, 2010, the Supreme Court declared that attorneys for debtors are debt relief agencies pursuant to 11 USC Section 101(12A) of BAPCPA.  A Minnesota law firm by the name of Milavetz, Gallop and Milavetz filed a declaratory judgment action in the District Court against this ruling; but it was overturned.
What does this mean for your law firm? It could be a very good thing marketing wise.  The stigma most people have against the word bankruptcy is often one of depression and humility.  Therefore, if an attorney markets their law firm as a debt relief agency, it could have a more positive effect on consumers in that particular marketplace.
However, this is just my opinion.  Have a great week!
Victoria Ring Certified Paralegal and Instructor http://www.coloradobankruptcytraining.com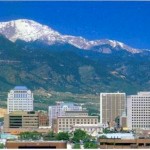 I had a great time yesterday.  After living in Colorado for almost 2 years, I sat up my first Colorado Springs bankruptcy law firm.  In fact, the law firm is right down the street from my house and is located in the beautiful downtown area.  Let me tell you about it.
Mr. Rector, the son of a prominent District Attorney, started his criminal law practice in 1981 so he and his staff already had most of the people type skills to work with bankruptcy clients.  Additionally, he owned the entire building, which was not being used at the time, making it the perfect place to have bankruptcy clients fill out their forms and conduct client intake interviews.
Note: As you may already know, it makes the process go much faster if the clients fill out their intake forms at the law firm and receive a client intake interview in the same visit.  This procedure ensures that 99% of the questions and problems are addressed before input of the petition begins.  Unfortunately, many attorneys adding bankruptcy to their practice do not have the luxury that Mr. Rector has of an entire office building to himself, so they must give the clients the intake forms, ask them to take them home, fill them out and return to the office for a client intake interview. This procedure naturally adds days, weeks and even months to the bankruptcy petition processing time.
After providing Mr. Rector with a variety of options for establishing operational procedures for his new bankruptcy law firm, he decided to market his law firm as a debt modification type service with bankruptcy being the last resort. I have found that many bankruptcy attorneys prefer this procedure because the word: bankruptcy is often a turn off for the general public.  People prefer to work out a loan modification instead of file bankruptcy.  People also prefer to cash in 401Ks before filing bankruptcy (bad mistake); which tells you how the general public still conceives the word: bankruptcy.
Anyway, with that much said, I spent Saturday training two attorneys, one real estate agent and one paralegal on the petition process.  We began at the initial intake and continued through the input of the bankruptcy petition, motion work, the 341 meeting and confirmation.  I was happy to find that they had taken my suggestion and ordered New Hope software, which should streamline their operations. Ref:  http://www.bankruptcysoftware.com
Although I never would be able to cover all the details of preparing a bankruptcy petition in one day, I covered enough so that the paralegal could gather the information needed to prepare a well-detailed one.  Then, when the law firm obtains their first client, I will go back and train them on a real case.  This is where the details of the process will have a better retention rate because everyone will be working in a real world scenario.  I expect the all the staff to learn a great deal with the first petition process, which will then complete about 98% of my training.  After that, if a problem comes up, they can email or call me as I always provide assistance and help after the law firm is set up for as long as they need me.
As a one-person operation, I cannot take on the whole bankruptcy world, but I love helping attorneys set up new bankruptcy practices. Some attorneys can be trained over the phone, some need to fly to my location in Colorado Springs, and some attorneys fly me to their location to spend a couple days.  I am flexible and more than willing to help any honest attorney who is interested in more than just making money.  I only work with attorneys who care about their clients and have a heart for the debtor. These are the law firms that will survive and outlast all the others and be a benefit to people.
If you are an attorney who is seeking the training services I provide, let us talk about it.  Visit the website at http://www.coloradobankruptcytraining.com or call 719-465-2442.
I just placed a free 1 hour training audio containing various tips and techniques for preparing Chapter 13 petitions and plans. It should be a great benefit to you and your clients. There is no hidden costs and you can download it free at: http://www.coloradobankruptcytraining.com/audio01.html

Just a few minutes ago I heard about the new CASE LOCATOR function that is now available inside PACER.  This new Case Locator will allow you to search for court records in ALL district, bankruptcy and appellate courts.  The Case Locator replaces the U.S. Party/Case Index and provides enhanced search and display capabilities.
With the new Case Locator, you will now be able to:
* Request lists of cases for a specific date range by court type * Conduct searches based on chapter, discharge date and dismissal date for bankruptcy cases * Access case information for the Judicial Panel on multidistrict litigation * Choose result formats including HTML, delimited text and XML which can easily be imported into other software programs for study and analysis * Change the sort order of the results displayed * Conduct refined searches within the results of the previous search
Time Savings News when Preparing the Bankruptcy Petition
Although PACER provided us with the ability to do a nationwide search using the old U.S. Party/Case Index, we were extremely limited in our search capabilities.  With the new Case Locator you will save 50% or more in time.
For example: When preparing a bankruptcy petition you should always do a nationwide check to find out if the debtors have any unresolved legal matters in the court system to ensure all assets and liabilities are included in the filing.  Now, instead of receiving a long list of results to sift though you can now do a more refined search within a specific date range and get more precise results.
This is only one small example of the benefits the Case Locator will provide to our lives.  I urge you to give the Case Locator a try for yourself and find out how it can make your job easier.
Visit the Case Locator at: http://pcl.uscourts.gov
Summary
I, for one, am very excited to see the upgrade.  Not only will it help attorneys and their staff when preparing bankruptcy petitions, the upgrade will save the entire court system a great deal of time.  This allows us to devote more of our time to the growing workload of consumers filing bankruptcy petitions.
Do You Need Help Preparing Petitions?
You Prepare The Petition, We Review Before Filing http://www.coloradobankruptcytraining.com/petition_review.html
Petition Preparation – Specializing in Chapter 13s http://www.coloradobankruptcytraining.com/petition_preparation.html
Debtor Bankruptcy Services http://www.bankruptcy-paralegal.com/debtor.html
Bankruptcy Attorney Tools
Free Bankruptcy Attorney Tools http://www.coloradobankruptcytraining.com/free.html
Bankruptcy Attorney Seminars http://bankruptcyattorneyseminars.com/
How to Start a New Bankruptcy Practice http://www.coloradobankruptcytraining.com/new_practice.html
The first TWO bankruptcy attorney seminars has been scheduled. I just launched a new website which you can review and register for these seminars at:
http://www.bankruptcyattorneyseminars.com/ Thank you for your continued support and faith in my training services. I strive to continue working to provide the much needed education to debtor bankruptcy attorneys nationwide.  I hope to see you at an upcoming seminar.
Michael Misenheimer, an experienced paralegal with over 10 years experience in bankruptcy has recently opened a new service for both creditor and debtor bankruptcy attorneys. Michael's services include:
Foreclosure Services Creditor Services Collection Services Debtor Services
If you are a VBA and your attorney needs assistance with creditor matters, please refer them to Michael.  If you are an attorney, you may consider the services that Michael provides.  Not only is he experienced, reliable and professional, he is also entering law school in the fall to advance his legal career.
Visit Michael's website at: http://www.bankruptcy-paralegal.com
Michael Misenheimer has been highly recommended by Victoria Ring, founder of the virtual bankruptcy assistant industry.
Seminar Info:  http://www.713training.com/shop/cart.php?m=product_detail&p=120
Let us begin with the visionary for the paralegal industry …
Jeannie Johnston, CEO of Paralegal Gateway http://www.linkedin.com/in/jeanniejohnston Founder and CEO of Paralegal Gateway, Inc. which is the world's oldest and largest online Paralegal portal and Social Networking vehicle which includes a free career center, free paralegal articles (written by paralegals for paralegals), online seminars, demonstrative evidence, tools for Paralegals and much more.  Jeannie has also been a paralegal for 16 years.  Additionally, she has been a speaker at National Paralegal Conferences, is a Legal Sales Executive as well as a Legal Staffing Consultant.
experts on the CREDITOR side of bankruptcy …
Pamela Starr, CEO of StarrParalegals, LLC http://www.starrparalegals.com/ With 25+ years paralegal experience, StarrParalegals, LLC specializes in providing virtual bankruptcy assistant services specializing in bankruptcy and creditor's rights.  StarrParalegals, LLC also provides expert services to attorneys, law firms and corporate legal departments.
Michael Misenheimer, Paralegal at Sicay-Perrow, Knighten and Bohan http://sicay-perrow.com/ Michael holds a Masters Degree in Negotiation, Conflict Resolution and Peacebuilding.  He also serves on the Board of Directors for the Georgia Association of Paralegals, the Pro Bono Director and as Community Service Coordinator. Amazingly, Michael has served in this capacity for many years and continues to be re-elected; due to the magnitude of the positive contribution he makes to the organization itself.  Additionally, Michael serves as Pro Bono Co-Coordinator for the National Federation of Paralegal Associations ("NFPA".)
and for the DEBTOR SIDE of the coin …
Victoria Ring, Developer of the VBA Industry http://www.victoria-ring.com Not only is Victoria the developer of the virtual bankruptcy industry that serves DEBTOR bankruptcy attorneys, she is also the developer of the VBA Exam and founder of the National Association of Virtual Bankruptcy Assistants at NAVBA.ORG.  Victoria is currently working with attorneys in helping to establish new Chapter 7 and Chapter 13 bankruptcy law firms nationwide.
Clay Holland, Certified VBA http://713training.com/clayholland.html Clay is one of the top success stories in the virtual bankruptcy assistant industry.  He started his VBA business in June 2009 and by November 2009 he was making more money than he was at his fulltime job.  Prior to being a successful VBA, Clay had spent 20 years in the computer software business. He also had worked as a mortgage loan officer and is currently a licensed real estate agent.  Additionally, Clay has owned many home businesses over the years but when he found the VBA field, he knew this was the nugget of gold he was looking for.  At the seminar, Clay will reveal his success story and tell you everything he did to build a successful VBA business.
DO NOT MISS THIS IMPORTANT EVENT
This will be the ONLY seminar held in Atlanta, Georgia this year that brings FIVE industry leaders of the VBA and paralegal world together in one place.  Attend this important seminar and get to know these leaders on a personal level. To find out more information or to register, visit:
http://www.713training.com/shop/cart.php?m=product_detail&p=120
SPACE IS LIMITED.  REGISTER EARLY TO ENSURE YOUR RESERVATION.
We all hope to see you there.
Below are some updates I received from various sources that I wanted to pass on to you:
400,000 AMERICANS TO LOSE UNEMPLOYMENT BENEFITS WITHIN THE NEXT TWO WEEKS
According to the Labor Department, about 400,000 people will lose benefits in the next two weeks without action from Congress. The short-term extension was designed to tide over the program while lawmakers debate a $150 billion measure that would extend benefits through the rest of this year.
To read the complete article visit: http://www.businessweek.com/news/2010-03-02/republican-says-compromise-may-end-unemployment-benefits-fight.html
For those of you who enjoy statistical data, the following information published by the American Bankruptcy Institute will enlighten you:
TOTAL BANKRUPTCY FILINGS INCREASE 32 PERCENT IN 2009, APPROACH PRE-BAPCPA LEVELS
Total bankruptcy filings in the United States increased 32 percent in 2009 over calendar year 2008, according to data released today from the Administrative Office of the U.S. Courts (AOUSC). Bankruptcy filings totaled 1,473,675 for the 12-month period ending Dec. 31, 2009, a significant increase over the previous year's total of 1,117,641. Business bankruptcies increased to 60,837 filings during calendar year 2009, representing a 40 percent increase in filings from the 43,533 filings made during the 12-month period ending Dec. 31, 2008. The 12-month business filing total for 2009 was the highest since the 62,304 filings recorded for the 1993 calendar year. The 1,412,838 consumer filings during the 2009 calendar year represented a 32 percent increase over the 1,074,225 recorded during the same period in 2008. The consumer chapter 7 total of 1,008,870 filings during the 12-month period ending Dec. 31, 2009, represented a 41 percent increase over the 714,389 consumer chapter 7 filings during 2008. The 2009 consumer chapter 7 filings comprised 71 percent of the total consumer filings for the 2008 calendar year, up from 67 percent the previous year.
BE SURE TO ATTEND THE BANKRUPTCY SEMINAR IN ATLANTA
One of the best ways to keep in touch with the world of consumer bankruptcy is to attend the TWO DAY, Chapter 7 and 13 Bankruptcy Seminar, scheduled to be held in Atlanta, Georgia.
For more information and to register, visit: http://www.713training.com/shop/cart.php?m=product_detail&p=120