View changes at:  http://www.mybankruptcyschool.com/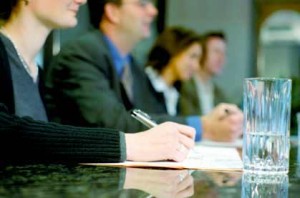 We are now into our third online bankruptcy school class.  Two problems I have found is that (1) some people are unable to attend all the classes for the course they registered for; and (2) with every class, I am developing new training materials and adding it to the course materials.  Since I want to make sure everyone has access to the same tools as future students, I decided to add a method of solving these two problems.
YOU CAN NOW ENROLL AT ANY TIME
Here's how it works:
There are two components to every Chapter 7 and Chapter 13 bankruptcy course:
Component 1
Once you pay your registration fee you are granted immediate access to the online school where you can watch videos, listen to audios from previous classes, download all the training materials, take the class exercises and online quizzes.  This way, you can learn at your own pace regardless of when the live, instructor-led classes begin.
Component 2
The second component is the LIVE, instructor-led online classes.  We have ongoing Chapter 7 and Chapter 13 classes that are offered every month.  That way, if you miss a class, you can attend any that you missed in future months when the same class is given.
IN FACT . . .
As a registered student you receive THREE MONTHS OF FREE ACCESS after you enroll in our courses.  This means that you can attend all the live classes a total of 4 times if you wish.  Plus, you have access to all new training materials that are developed for future classes since you are able to login and use the system up to ninety (90) days after your enrollment month.
GET STARTED TODAY and learn the skills you need to improve the services you provide to clients and protect the debtor in the best manner possible.  These are important skills that are rarely taught in any other legal course.  Take advantage of the opportunity to get started now.  Visit: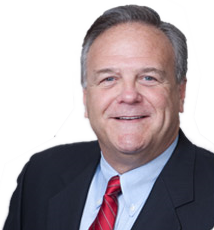 Tax consultants like Roni Deutch and J.K. Harris have nationwide advertising claiming to be able to reduce IRS taxes down to "pennies on the dollar."  This is simply NOT TRUE.  In fact, the IRS often hangs up the phone when representatives like these call their office.
How did I learn this insider information?  I personally met and interviewed an IRS Agent with over 25 years of federal service working for the IRS.  And because the IRS is "federal law," you and your client may be located in any state and the particular IRS Agent I spoke with here in Colorado Springs, Colorado will be able to help you.
Keep the information below for future reference and contact Mr. Dempsey if your bankruptcy client needs help with any IRS tax issues. His fees are low and he impressed me with his heart for the debtor.
Richard M. Dempsey Phone:  719-641-4448 Email:  rdemp6815@aol.com
Tell Mr. Dempsey that you were referred by Victoria Ring

PROTECT YOURSELF AND YOUR CLIENTS
Clients see ads on television and their minds are programmed to believe they can get their taxes reduced.  Then, they come to the bankruptcy attorney thinking the attorney can perform miracles.  To help arm you with the knowledge to educate your client, you may want to visit:
http://www.complaintsboard.com/
and type in "Roni Deutch" or "J.K. Harris" in the search box to read the many complaints filed against these two entities for tax fraud.
I was going through some old computer files this afternoon and found a cute little article that I printed in one of the old notary books.  It was presented in a comical way to help you think twice the next time you send an email.  Feel free to pass it along to anyone who needs a good laugh and needs to improve their email skills.
(MY COMMENTS APPEAR IN PARENTHESES)
To give you a chuckle or two, below are some emails I received in the past that show poor email communication skills. The examples below are not intended to hurt anyone's feelings. They are provided to help you to not make the same mistake these people did.
"I don't like your website. What are you going to do about it?" (Walk the floors and lose sleep I suppose.)
"If your office hours are 9:00 to 6:00, what time do you open?" (Perhaps the answer might be 9:00.)
"I live about 8 miles north of the interstate. Do you know anyone here to help me?" (A doctor perhaps?)
"I'm afraid to send you an email because you might print it in your publication." (Then don't send one or simply state your email is confidential.)
"I forgot to give you my telephone number, but I think you would have called and told me you needed it." (What telephone number should we have called to tell you we did not have your telephone number?)
"Can you tell me why I'm not making any money?" (Perhaps it is because you are spending time emailing questions to people that are impossible to answer.)
"When I hit the enter key on my computer nothing happens. What should I do?" (Turn the power on I suppose.)
"My fax machine has not worked in over 2 months. Don't try to fax me anything." (We will try to restrain ourselves.)
"I visited your website and the link didn't work. Please tell me what to do." (Out of 125,000 links on our website I guess I should know the exact one this person is referring to. )
Hint: If you cannot describe your computer problem, simply press the PRINT SCREEN key on your keyboard. This will copy the screenshot in temporary memory. Now, open up a new document in Word or Wordperfect; hold down the CTRL key and press the letter "V" on your keyboard. This will automatically copy the screenshot of the computer screen. You can now send this Word or Wordperfect file to someone you are requesting tech support from and they will better understand what you are referring to and help you much faster.
"I know you said the booklet I advertised in was already printed and mailed out but would you change my email address in my ad? I switched to a new one." (What part of "already printed and mailed out" doesn't this person understand?)
"Did you just send me an email? I don't think I received one from you and I wasn't expecting any." (I still don't understand this one.)
"Would you send me a fax between 10:15 am and 6:38 pm? I will wait for it to come.  If you don't send it I will sue you." (I wonder what law I would be charged with violating? I also am still wondering what I am supposed to fax this person.)
"I live about 15 miles north of Steven's Mountain. Can I become a notary?" (Is Steven's Mountain located in the United States?)
"Did you get my order?" (No name, address or other information was provided.)
"Do U 4see me makin $ at this?" (This person must be stuck in "chat mode." This was the actual spelling from a "suppose to be" professional legal person.)
"Yesterday I sent you an email from the library because my computer at home is not working. Please don't read that email. Read this one instead." (Okay.)
Reprinted from the book: How to Start, Operate and Market a Freelance Notary Signing Agent Business, Fifth Edition, ISBN: 0-9761591-04, February 27, 2007
— by Victoria Ring and Sonya Banks
Sonya Banks and I were involved in another bankruptcy case this week where Bank of America has committed fraud and got away with it.  We are finding these types of cases more frequently, and if a little tiny business like ours is witnessing these issues, it must be going on thousands of times every day across the country.
Let me explain this area of fraud, which also involves a very important lesson in bankruptcy.
A debtor and his wife (for sake of example we will call them Phil and Jill) filed a Chapter 7 bankruptcy two years ago and surrendered their home.  When the bankruptcy was discharged, Phil and Jill began looking for a rental to move into.  Before moving out of their home they received a call from their lender, Countrywide (later purchased by Bank of America) who offered them a debt work out so they could continue paying the mortgage.
But little did Phil and Jill know that unless they signed a Reaffirmation Agreement, the lender could foreclose at any time.  The phone call from Countrywide proposing a debt work out was nothing more than Countrywide buying time and profiting from Phil and Jill.  (Note: Of course, Countrywide or Bank of America has no record of these conversations.)
Phil and Jill continued to make the monthly payments as they agreed to with Countrywide/Bank of America.  Two years went by; Jill receives an Intent to Accelerate Sale by registered mail informing her that the house will be sold in thirty days.  Jill immediately calls the bank who has no record of the debt work out call from two years ago.  Although they do have records of her payments to them, they still claim they have the legal right to foreclose whenever they want because she never paid their LATE FEE from two years ago.
Phil and Jill contact a bankruptcy attorney and the attorney hired Sonya Banks and I to research the issue and see what could be done to help them.  What we found was shocking.
LESSON IN BANKRUPTCY
The following information is provided by Attorney Ginsberg, who writes in his response to the debtor:
In most cases, when you take out a mortgage loan, you are signing two different types of agreements.  The first type is a promissory note whereby you personally agree to make the payments.  The second type of obligation creates a property lien, meaning that you, as the owner of the property, pledges that property as collateral for the loan.
When you file a Chapter 7 and receive your discharge, your personal obligations are extinguished.  However, a Chapter 7 discharge does not eliminate the mortgage company's lien against your property.  If you reaffirm your mortgage, you are actually reaffirming the promissory note and your personal obligations to pay.
IMPORTANT FOR BANKRUPTCY ATTORNEYS
As a bankruptcy attorney it is important to advise your clients of this issue when they are filing bankruptcy.  If the debtors are going to keep their home, advise them NOT to accept deals made over the phone with lenders.  Instead, have them sign a Reaffirmation Agreement to protect the lender from coming back years later and suddenly taking their home like they did to Phil and Jill.
You may want to prepare a handout that is provided to all clients who retain your legal representation that provides them with this important information.  Also, you may want to inform the debtors that they need to check to see if any LATE FEES have been accessed by the lender during the bankruptcy process; as this is what caused the foreclosure for Phil and Jill.
THE HOOK, LINE AND SINKER
You may be wondering, like Sonya and I were, HOW could a mortgage company do this? What grounds could they have to do this to homeowners who had paid their mortgage payment on time every month and were never aware of any pending LATE FEE from two years ago?  We discovered that when Phil and Jill filed their Chapter 7 bankruptcy petition they were one month behind in payments.  But they caught up the back payment before their 341 Meeting and thought everything was okay.  However, the lender added a LATE FEE for the missed payment and never told Phil and Jill about it.  (How convenient.)
When we discovered this information, we called the attorney, who in turn had Jill call Bank of America about the issue.  Bank of America told her that every monthly payment they made for the past two years was going to interest and penalties and now they owe over $6,000 in late fees.  According to their records, the $1,800 mortgage payment was all going to fees and interest.  It is so amazing how greedy and deceitful banks look at this situation and actually get away with fraud.
Example: I loan you $100.  You said you would pay me $50 for 2 months on the 30th of the month.  At 12:01am on the 30th, I add on a late fee of $25.  I do not tell you. When you pay me $50 this month, $25 goes to the late fee and $25 goes to principle.  But you are now in arrears of $25 on your regular monthly payment so I get to add on another $25 late fee.  Now, when you send in $50 next month, you are no longer making a monthly payment.  Instead, you are simply paying me late fees and penalties.  This is exactly what Countrywide and Bank of America did to Phil and Jill and conveniently never told them until they decided to take their home and sell it on the courthouse steps.
MY THOUGHTS
This type of fraudulent activity is going on all across America which is why I titled this article: How Banks Are Contributing to (and Still Profiting) from the Decline of the Mortgage Industry.
For what it is worth, I am outraged over the fact that lenders can get away with doing this to homeowners.  In fact, it just so happened that Phil and Jill had paid on their home for 18 years.  They had raised their children in the home and they were emotionally attached to it.  But does a lender care?  Of course not.  They wanted to treat Phil and Jill like renters for the past two years until they got ready to make some quick cash.  Then they turned over and foreclosed with no notice whatsoever because of a one month late fee that accelerated to $6,000.   This is insane!!
I suppose that Phil and Jill could have hired an attorney to help them fight the fact that they were never notified of a one month late fee that was imposed when they filed bankruptcy.  But does Phil and Jill have the money to afford an attorney right now?  Of course not.  They were faced with less than 30 days to move because Georgia is a non-judicial foreclosure state.  Phil and Jill had no choice but to temporarily move into a hotel which removed their son from his school district.  Their lives are essentially a mess right now; all caused by the greed of Bank of America.
And Bank of America gets many more perks and benefits than poor Phil and Jill will ever get:  (1) They have received thousands of dollars in interest fees for the past 18 years from Phil and Jill so they already made their money on the house; and (2) They can foreclose on the property, sell it for any amount and any remaining balance will get reimbursed by their insurance; plus (3) Bank of America was one of those banks that received bail outs from the taxpayers, promised to help the country get back on its feet by granting small business loans, yet had to be forced by the government to comply, which they never fully did.  (Hint: If they tell one lie, they will tell a million more.)
I was raised to treat people the same way I wanted to be treated.  When I went to school, we called this the Golden Rule.  But for some reason, people who are running banks like Bank of America (and many other thieving, malicious and greedy banks across America) enjoy hurting people and throwing homeowners out of their home.   The entire country is in too great of a financial crisis to do this to homeowners; especially those who have demonstrated honest, loyal and faithful payment histories.  These actions will only lead to larger financial problems for the country and therefore is not a win/win situation; just a one sided greedy one for these types of banks.
WHAT CAN YOU DO TO FIGHT BACK?
For those of you who can remember back twenty years ago; banks did not do these kinds of things to homeowners.  Banks had a respect for homeowners because they were the backbone of their business.  But when banks did not get their way with imposing the Means Test and forcing more people to file a Chapter 13 back in 2005, they found other legitimate (but fraudulent methods) of getting more money.  At this point in time, I believe the only banks you can trust are the banks who did NOT receive benefits from the government bailout money.   (Although a bankruptcy judge told me a few months ago that he strictly deals with cash because he said this is the only way to control your money. Unfortunately, this is often hard to do in the digital society we live in.)
Therefore, you may want to consider finding a local credit union or neighborhood bank and transfer your business there.  You could begin by opening up a free checking and slowly transitioning your business to the new bank.  This is what I did.  I had a Wells Fargo account for my company and found a local neighborhood bank to do business with.  It took about two months, but I now have everything transferred over to the neighborhood bank account and there has been no disruption in my business or personal banking.  To find neighborhood banks in your area, look in your printed or online Yellow Pages.  To find a credit union in your area, visit:
http://www.creditunion.coop/cu_locator/quickfind.php
MAKE A POSITIVE DIFFERENCE TODAY. CONTINUE WORKING TO PROTECT THE DEBTOR(S) IN THIS COUNTRY.  GOD BLESS YOU.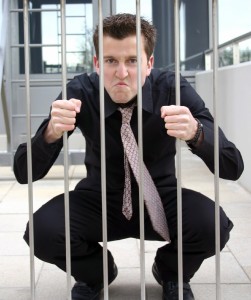 — by Victoria Ring, Colorado Bankruptcy Training
In the old days (not long ago) when a person decided to file bankruptcy they normally really needed to file bankruptcy.  But today, a large number of cases are filed with the fraudulent intention of taking advantage of the bankruptcy system and it is up to every one of us working in this field to do our part to protect the system or we risk even more regulations and hoops to jump through.
The best way to accomplish this goal is to demand that debtors provide verifiable documentation about their income for the past six months.  During the last month I have witnessed four cases involving debtors who claim to work as a 1099 employee but they have no verification of income and expenses to back up their statements.  When confronted for additional data, normally the debtor (who is trying to hide something) will give the attorney and their staff conflicting stories.
One attorney we helped this past week told us that the debtor had given him 100 different stories.  The attorney wanted us to call the debtor and see if we could get the truth.  First of all the debtor would not answer the phone and gave the excuse that he avoided phone calls because of credit collectors.  Note:  Don't fall for this. The debtor knew he was filing bankruptcy and that his attorney will need to get in touch with him during the process.  In my experience, debtors avoid phone calls because they: (1) Are too paranoid to face their problems and want to forget about them; or (2) They are hiding something and need time to think up a good excuse.  (Please understand that I am not trying to be harsh.  I am just stating facts.)
In all case scenarios we worked on this past week, the debtors were required to provide six months of income statements.  Of course 1099-employees do not receive a paycheck from an employer, but they must have some type of accounting system to show the income and expenses for their business.  If they do not, something is odd.   Keep in mind, that some debtors will tell you that they do not keep records to avoid providing you with information about their actual income, so you need to go a step further.  You need to get the debtors to provide you with a Profit and Loss statement for their business, regardless of whether they have one or not.  They can write one up and provide to their attorney.  And the income figures the debtors provide need to match the bank deposits from their business and personal checking accounts.  If not, creditor objections are very probable.
That's right.  You need BOTH the business and personal checking account statements for the past six (6) months; and if you want to go an extra step, compare the figures with the IRS Income Taxes that were filed the year before.  Of course these figures may not be exact, but comparing them will often allow you to determine if the debtor is providing you with fraudulent data in an effort to hide their income.  For example:  If the IRS Tax Forms that were filed in 2009 showed a loss of $20,000, and the 2010 bank statements show the debtors are depositing $5,000 a month; something is wrong.  A business does not normally operate an entire year, go in the red $20,000 and suddenly make $5,000 every month.

Use logic in your analysis of the data the debtor provides whether you are an attorney or working for an attorney.  Doing so will protect the attorney, fulfill due diligence and protect the system from fraudulent debtors.
Visit us online at: http://www.coloradobankruptcytraining.com
John Gonzalez, Esq. sent us the following to pass along:
If you are having trouble keeping up with your mortgage payments, try the following websites:
http://www.cdcli.org http://www.makinghomeaffordable.gov
Hello Attorneys,
I have some interesting news regarding HAMP mortgage modifications I came across regarding Home Affordable Modification Program (HAMP) (Obama modifications) from the Treasury Department.
Supplemental Directive 10-02 makes clear that borrowers in active Chapter 7 and Chapter 13 cases are eligible for HAMP (Obama) modification on the basis of a bankruptcy filing, whether filed before, during, or after a trial plan. This is a marked departure from Treasury's prior guidance in HAMP Supplemental Directive 09-01 that borrowers in bankruptcy were eligible for HAMP modifications (at servicers discretion.)
In addition: The guidance reiterates Treasurys previous position in Supplemental Directive 09-01 that borrowers who have received a Chapter 7 discharge and did not reaffirm the mortgage debt are still eligible for a HAMP modification. The following language must be inserted into the modification agreement: I was discharged in a Chapter 7 bankruptcy proceeding subsequent to the execution of the Loan Documents. Based on this representation, Lender agrees that I will not have personal liability on the debt pursuant to this Agreement.
If any of this concerns you please contact me for additional information especially if you are concerned that foreclosure is near.
John Gonzalez, Esq. 631-451-0086
——————————————————–
Mazyar  Hedayat, Esq. sent us the following to pass along:
Hi All
As most of you know, I practice in the Southwest suburbs of Illinois with an emphasis on bankruptcy, business, commercial litigation, and real estate. I also handle divorce and family law.
I have had to part with some great staff members recently and would like to fill their spots. To that end I would like to connect with prospective clerks, paralegals, and (especially) contract attorneys.
If you know of anyone looking for a position or extra work please send them my way. Thanks a lot.
Mazyar Hedayat http://www.mha-law.com/ Phone: 630-378-2200
——————————————————-
Time is running out to sign up for the Chapter 7 Petition Training Web Course.  If you or a member of your staff needs to learn or improve their bankruptcy petition input skills, this is the class you want to register for now. To register: http://www.bankruptcytrainingproducts.com/home/web-and-teleconference-training
— by Victoria Ring, www.victoria-ring.com
From June 13-16, 2010, I had the pleasure of training the First Master Certified Virtual Bankruptcy Assistant (MVBA), Sonya Banks of VirtualPetitions.Com, LLC in Loganville, Georgia. Sonya arrived in Colorado Springs on Sunday, June 13 to begin training for the Master Certification.  Before her arrival, Sonya already had five years of experience working virtually for an attorney but she wanted to expand her services so that she could work for a variety of attorneys and advance her knowledge in bankruptcy and Chapter 13s.
Our training began with an intense review of Chapter 13s and a variety of different Chapter 13 Plans.  I trained Sonya using methods of deep case study in a variety of different consumer-based Chapter 13 filings found online through PACER.  In addition, I downloaded a case study review that is used by the American Bar Institute for the certification of attorneys.  Although many areas of the exam were completely over our heads (since the exam pertained to the logic of the law itself) it was still an excellent way to study cases and understand how they progress and are handled through the bankruptcy court process.
Next, Sonya and I again utilized PACER in the study of different pleadings used in the Complaint process as well as the various Adversarial Proceedings connected with bankruptcy filings.  This skill enables Sonya to be able to study cases and work with attorneys in updating the petition based upon the Trustee Recommendations as well as other problems that can occur after the 341 Meeting.  This level of skill is only achieved by Master Certified Virtual Bankruptcy Assistants.
To finish the training and for a better well-rounded education, I taught Sonya how to design her own website and maintain it.  This will save Sonya literally thousands of dollars and reduce her overhead expenses to zero.  I also taught her many different marketing methods and we customized a marketing plan so that she could return home and put a plan into action immediately.
After the training was complete I asked Sonya to comment about her experience, and her reply was:
This experience has been a life-changing event.  I learned more in 30 hours than most people learn in one year.  One important thing I learned was that I am marketing all wrong and now that I know how marketing works; I have learned how to incorporate it into my daily business routine.  Like Victoria, I have learned how to make marketing fun and exciting and I cannot wait to return home and try some of the ideas I learned.  Also, I feel very confident that I have the skills needed to do a very good job for attorneys and I did not have this confidence before coming to Colorado Springs for training. (Sonya Banks)
SUMMARY
If you are an attorney seeking to outsource your Chapter 7 or Chapter 13 petition work, I highly recommend the services of Sonya Banks and her company.  Not only is she our first Master Certified VBA, but she is a kind, patient and wonderful lady with high moral character.  Your clients, as well as you and your staff will love working with her.  To contact Sonya:
Email: sonya@virtualpetitions.com Phone: 770-601-4730
DOES YOUR LAW FIRM NEED TRAINING?
Review the various training options available to you and your law firm staff at: http://www.coloradobankruptcytraining.com http://www.victoria-ring.com
I just developed the first online training video that will be offered to train attorneys and their staff the professional skills needed to prepare a Chapter 7 and 13 Bankruptcy Petition. To provide you with an idea of the information provided in these videos, I have developed a free video centered around the VOLUNTARY PETITION.
I am currently in the process of developing additional videos which will provide training to 1,000s without them leaving the law firm.  However, I would like to get your thoughts and opinions so this product can serve the needs of the many.
If the video does not automatically appear in the area above, click here: http://www.youtube.com/watch?v=feCunYErLlM
DO YOU LIKE MY VIDEOS?
If you enjoy my short videos specifically designed for Chapter 7 and Chapter 13 bankruptcy attorneys, you can subscribe to my YouTube channel at: http://www.youtube.com/user/MsVictoriaRing Click on SUBSCRIBE at top of page