Karen Fairchild has been an attorney for over 20 years and is well known for having a heart for the debtor. Her practice is centered in Sacramento and Placer counties of California and she specializes in Chapter 7.
On March 31, 2011, Karen Fairchild accepted the position as the first attorney instructor at My Bankruptcy School. This means that students will now have one free hour per month of access to a veteran bankruptcy attorney for training, or even case analysis and brainstorming. And if the student needs more time, the cost is only $99.00 per hour (or $50.00 per half hour.)
I cannot thank Karen Fairchild enough for accepting this position and lowering her fees just to accommodate the students of My Bankruptcy School.  To find out more about Karen, visit her website at:
To find out more about My Bankruptcy School and review the other benefits provided to students, visit: http://mybankruptcyschool.com
Victoria Ring Developer of My Bankruptcy School
— by Victoria Ring
I just returned from Ventura, California where I set up a new debtor bankruptcy law firm for Doug Michie and Marc Mathys. Doug and Marc attended law school together and have been good friends for many years.  Both had an extensive background in real estate and were doing loan modifications for their clients. It was a pleasure to meet them and I certainly enjoyed the time spent helping them develop their bankruptcy practice.
Before going to California, I provided Doug and Marc with 30 days of free access to My Bankruptcy School. This way, they were able to go through the training before I arrived and have a large part of the basics completed in regard to the petition itself. Then I was able to build on their basic knowledge and take their law firm to the next level.  This saved time and helped to get their practice up and running much faster.
Although I only spent one day training Doug and Marc, my plane did not go back to Denver until 3:00 pm Wednesday. This enabled us to work late Tuesday night and spend time focused on marketing. However, Doug and Marc quickly found that they already had a bankruptcy client base in place because many of their clients were already in foreclosure. Once they understood more about the world of bankruptcy and were exposed to the tremendous amount of filings in their jurisdiction (Central District of California) they were able to move forward. In fact, before I left, Doug and I conducted three client intakes and he converted two of them to Chapter 13 cases.
There is no doubt that Doug and Marc are going to do very well with their new bankruptcy practice. Not only are they honest, caring men who have a heart for the debtor, they are looking to network with other attorneys in their area. If you would like to contact them or refer Chapter 13s, please use the contact information below:
Doug Michie Email: doug@michielawfirm.com Phone: 805-643-9500 http://www.michielawfirm.com
Marc Mathys Email: marc@bkfreedom.com Phone: 805-643-3329 http://www.bkfreedom.com
If you are an attorney who is interested in stating a new bankruptcy practice, or if your current bankruptcy practice needs improvement, contact me and I will do my best to help you. I work with attorneys nationwide (on a case by case basis) so no two jobs are alike. Feel free to contact me at:
Victoria Ring Email: victoriaring1958@gmail.com Phone: 719-659-0743 http://www.victoria-ring.com
A total of 78 new pages of Chapter 13 documentation was added to My Bankruptcy School today at: http://www.mybankruptcyschool.com
This new documentation includes two exercises, complete with computer screen shots to assist you in advancing your knowledge of Chapter 13s. In addition, an entire section provided by the Chapter 13 Trustee's office is provided to help students understand the process before and after Plan confirmation.
Be sure to login to your Chapter 13 Course and download the following new documents:
Chapter 13 Class – Lesson 1 Chapter 13 Class – Lesson 2 Chapter 13 Class – Lesson 3 Chapter 13 Class – Lesson 4
or, if you are not currently enrolled as a student, you can enroll at: http://mybankruptcyschool.com/enroll
Note: My Bankruptcy School is rapidly growing. We are adding new materials as well as training videos on a frequent basis ensuring that you get MORE than your moneys worth. Plus, all students received 1 hour of free, one-on-one training and support every month.
TESTIMONIALS FROM TWO BANKRUPTCY ATTORNEYS:
I liked your class 1 training videos. Good stuff here. I would endorse them for new attorneys, or attorneys who are new to bk, as a tool to get some practical advice on nuts and bolts of the practice.
Rick West, Esq., West, Hurley, Malkiewicz Board Certified Bankruptcy Attorney http://www.debtfreeohio.com/ I just returned from attending Victoria Ring's one-on-one bankruptcy training for attorneys. I am setting up my own office after several years doing 7s and 13s with law firms in Sacramento.
I was stunned by the fact that in this world you can get more than your money's worth. There is no other Victoria Ring. Her personality exudes confidence. She has so much experience that it spills out. Yet, she tailors everything to you! Bring your questions, ask her what you want. You'll get it. She does not direct you. She can more than fill two days with practical steps for setting up the office, turning out petitions, and letting potential clients find you. She is 100% committed to you.
I was not the same person on the plane home and the individual work has stayed with me. Do not pass up having Victoria Ring train you and your staff!
Karen Fairchild, Esq. http://www.karenfairchild.com
— by Victoria Ring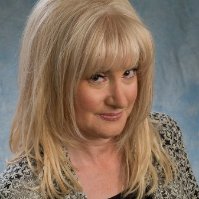 Karen Fairchild (an attorney in Sacramento, California) came to Denver to train with me this past week.  Karen arrived at the Denver airport on Tuesday, March 1 and drove to Colorado Springs (prices are less expensive compared to Denver.)
Karen stayed at the Homewood Suites where we had a kitchen and living room area that we used for training.  She brought her laptop and we spent the next 21 hours establishing her first bankruptcy law practice so that when she returned home, she could immediately begin accepting clients.
For me personally, this is probably one of the most exciting jobs I have.  Because I have worked in 100s of law firms over the period of my career, and because I have been blessed to be trained by many good attorneys, trustees and judges; I have an insiders knowledge that helps attorneys when they are starting a new practice.  I also work with established law firms but the majority of my clients are sole practitioners.
Info: http://www.victoria-ring.com For Karen, I began by helping her to established a clear direction with regard to her operational procedures and the complete intake process. (How to be a psychiatrist and properly gather information from clients is extremely important to know.) We then talked about the different bankruptcy court procedures and I shared with her every insider tip and technique I learned from attorneys which will save her a great deal of time and money.
Next, we covered a wide range of marketing techniques and I helped Karen to understand how marketing is incorporated into everything she does. Then we found ways that specifically worked for Karen that she would utilize in her daily practice procedures to maximize her marketing.
In addition, I covered a variety of methods to target her market of clients. Every attorney needs to learn these skills because if they market to the wrong type if client, their referrals will also be to the wrong type of client and eventually this could cause the financial demise of the law firm.
On the second day of training I showed Karen how to have her own website up and running within 3 hours at a cost of only $75 for the domain registration and 12 months of hosting.  To view Karens website visit: http://www.karenfairchild.com
We also reviewed a variety of options for marketing her law firm through social marketing.  I showed her how to use the internet to her distinct advantage and how to locate information quickly and easily. This will enable Karen to do her own research and market her own law firm; thereby eliminating the thousands of dollars she would have normally spent hiring professionals.
Karen flew back to Sacramento on March 4 and I was sad to see her go.  Karen is a very honest and caring attorney who I know will benefit the lives of her clients. It will be interesting to check back with her in a few months to find out how far she has gone. There is no doubt, with her strong dedication and enthusiasm, Karen will grow a very successful law practice.
To contact Karen Fairchild: 415-518-3191 karen@karenfairchild.com http://www.karenfairchild.com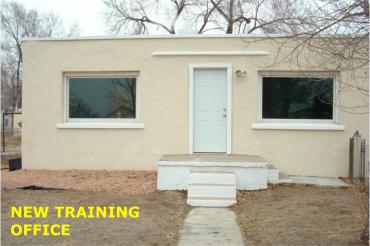 My staff and I just opened a new training office in Pueblo, Colorado.  Please update your records to the following:
Pueblo, Colorado 81001 Office: 719-696-8014
This office provides advanced training for attorneys (and those working for attorneys) in the bankruptcy field to advance their skills and knowledge in all areas to best benefit the law firm.
For example: Our next training session is scheduled for March 2-3 with an attorney who is flying in from Sacramento. I will spend 2 days setting up her law firm and training her in a wide variety of different techniques to streamline her operations.
When the attorney returns to her office she will be ready to accept clients because all her office procedures and marketing will be in place. Then, I can assist her remotely for any length of time, assisting her with actual cases and walking her through the entire process with her first client.
The cost for personalized, advanced training is a very affordable $850 per day. Most attorneys only need 2 days of training but 3 days is available if needed. Although most attorneys fly into Denver where we pick them up and take them to the training location, there are other law firms who will fly us to their location so that the attorney, as well as the entire staff can be trained at one time.
If you would like to discuss these options for your law firm please visit: http://www.victoria-ring.com or call me personally at 719-696-8014.
Remember: There are no stupid questions, only stupid answers.
Victoria Ring Certified Paralegal and Business Coach
— by Victoria Ring, http://www.victoria-ring.com
I recently met a gentleman named Kevin who owned several properties in Pueblo, Colorado.  He presented a lease-to-own option to me on a home that was purchased as a foreclosure. In fact, the property was in such disrepair that the property sold for only $14,000.  However, after Kevin made an investment of only $20,000 to improve the property, the market value increased to $48,000 and was placed in a livable condition.
After the improvements, instead of renting the property, Kevin decided to lease it.  What is the difference between a lease and a rental?  People who lease a property with the intention of purchasing it, normally take better care of the property and often invest money into additional renovations.  On the flip side, renters are known for destroying property and often leave owing the landlord rent.
Lease to own options vary; there is no standard agreement.  The offer Kevin presented to me was to rent the property for 6 months.  Then, if I decided to purchase the property, one-half of the rent I paid would be applied toward the purchase price as well as any renovations I had completed.
But the best part of the deal was knowing that I did not need good credit or a large down payment to qualify.  Since Kevin and his company owned the home, I would be purchasing it from him.  With a positive 6 month rental history I qualified for a 8-percent loan with no jumping through hoops at the standard bank.
These options are very attractive to people who have filed bankruptcy and those who have suffered job losses and have very little money as a downpaymernt to purchase a home.  These options also help to clean up neighborhoods and renovate properties that would have otherwise sat vacant and attract crime; eventually causing the demise of the neighborhood.
Another group that is benefiting from the lease-to-own options are homeowners who are unable to sell their homes.  Instead of letting the home sit vacant while they pay the monthly mortgage payment, the homeowner will enter into a lease-to-own agreement. Some will ask for a substantial amount down to carry the loan while others only ask for the first and last months rent (as in a standard rental.)  And smart real estate agents will suggest these options to their clients in order to alleviate the owner making the mortgage payment and immediately generate them a positive cash flow.
If you would like to know more about the lease-to-own options I urge you to do some research on the internet.  Or, feel free to send me an email at victoriaring1958@gmail.com and I will be happy to share my knowledge or help you in any way I can.  Or, visit my website for business coaching and training options at http://www.victoria-ring.com
When I first developed My Bankruptcy School, I developed it to be interactive.  The first 30 days of classes were conducted via web seminars and we recorded them for students to listen to after class.
Unfortunately, web seminars still demand planning by both the instructor and the student.  We found that using web seminars to hold training sessions were ineffective in the student's retention of information.  This was caused by interruptions from class members, inability to attend class on time, etc.
However, when we produced a training video that a student could login, watch any time they wanted and as many times as they wanted, the student absorbed the information faster and with much more depth and understanding.
As soon as my team helped me make this analysis I got busy producing training videos.  This weekend I finished the Schedule I series of the bankruptcy petition; which consists of 8 videos totaling 52 minutes of instruction.
The eight video titles are:
1.  Introduction and Due Diligence 2.  Dependents and Employment 3.  Paycheck Stubs Analysis No. 1 4.  Paycheck Stubs Analysis No. 2 5.  Other Types of Pay Advices 6.  Pay Advices for the Self-Employed 7.  Proper Placement on Schedule I 8.  Other Income and Anticipated Changes
How to view the videos:
Due to the quality and high value of these videos we cannot offer them free. They are only available to students of My Bankruptcy School.  But you can check them out (as well as the rest of the school) for 5 days for only $49.99.  For more information or to enroll, visit http://www.mybankruptcyschool.com
Victoria Ring Developer of My Bankruptcy School Phone: 719-783-3797
– are they really free?
First Premier, Orchard, Centennial, Horizon, Applied and Aventium Banks are only a few of the many banks who take advantage of debtors who file bankruptcy.  Here is how their legitimate scam works:
1.  The debtor is sent an offer to rebuild their credit with the kind and generous support of the bank.  Normally, the card is mailed with no request for an application to be completed and an actual credit card is also sent for instant activation.
Note: The debtor is normally not aware that once they file bankruptcy, they will not be eligible to file for several years, so this debt could be around for a long time.
2.  The debtor is given a pre-approved credit limit of a whopping $200, $500, $700 or other small amount.
Note: In the Initial Disclosure and Important Information About Fees, Rates, Costs, Limitations, Available Credit and Other Terms (for one of the banks; which few people never take the time to read) it states the following fees for obtaining a $700 credit card:
a.  25.00 (one time processing fee) b.  $150.00 (one time first year annual fee) c.  $174.00 (annual servicing fee)
In addition, the Annual Percentage Rate is 36 percent and there is a $35.00 fee for late payments.
Note: I personally am aware that credit card companies who participate in legitimate scams like these have been known to intentionally hold mail and not post payments to customer accounts in order to apply the $35.00 fee to as many accounts as possible.  This late fee is reported to the credit bureau and any good standing the debtor obtained is now lost.
SUMMARY
If you are a bankruptcy attorney, it is suggested that you relate this important information to your clients.  Banks like these purchase lists of those who file bankruptcy so it is very likely that your clients may receive a mailbox full of offers from companies offering legitimate scams like these.
However, similar credit card offers do nothing to help build the credit of those who file bankruptcy.  These legitimate scams only prey upon people who are financially struggling. They have no concern whether the debtor rebuilds their credit or not. Their only concern is making money and getting paid.
Also, banks know that debtors filing bankruptcy normally have a lot of credit card debt.  When the debtors no longer have credit cards, they feel lost for a period of time during the transition from being in debt to being debt free.  This is the time that illicit scams are offered to debtors.
Help your clients to stay out of debt so they never need to file bankruptcy again. Teach your clients that filing bankruptcy may be their key to becoming debt free and give them a book by Dave Ramsey so they learn to live a debt free life. http://www.victoria-ring.com
Colorado Bankruptcy Training and Virtual Petitions have teamed up to offer bankruptcy attorneys the convenience of a HELPLINE.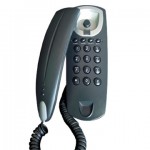 THE HELPLINE WORKS LIKE THIS:
At any point during the intake process and even pre or post petition, you or a member of your staff can contact us with any questions regarding Chapter 7s and 13s. This contact can be made by email or telephone; whichever is convenient for you.  We will then do our best to answer the question or assist you in any way to solve the issue.
BONUS:  And during the process, we will train you in a variety of skills so that you eventually never need us.
Sonya and I decided to initiate this service because we are finding that most attorneys open up new bankruptcy practices without any prior knowledge of the intake process. In law school, attorneys are trained in the law, not the process that most paralegals perform.
Within the past month we have had four attorneys ask if they could call us to discuss their cases to gain insight from our combined 37 years of paralegal experience.  And this is why we decided to announce the service to our LinkedIn members to see how popular the service is received.
TO GET STARTED
1.  Email your name, law firm name, address, city, state and zip, telephone and email address to victoriaring1958@gmail.com  PAY NO MONEY UPFRONT.  (We provide the service and bill you after 30 days. There is NO RISK on the attorney's part whatsoever.)
2.  Next, call or email the HelpLine when you have a case or issue regarding a Chapter 7 or 13 case.  Remember, we are not attorneys and we cannot provide legal advice. But we do have a wealth of knowledge in Chapter 7s and 13s that we enjoy sharing with attorneys so that the law firm prospers and the client receives the best benefits that bankruptcy can offer them. Monday through Friday HelpLine: Morning Shift: Sonya Banks 6:00 am to 12:00 noon PACIFIC time: 770-601-4730 Evening Shift: Victoria Ring, 12:00 noon to 7:00 pm PACIFIC time: 719-465-2442
3.  At the end of the month, we will provide you with a detailed invoice containing the clients' name with a summary of our discussion.  You are billed at the rate of $125.00 per hour which is about half of what other on-demand support services charge.
If this is a service you do not need, please forward it to a new attorney who may benefit from the HelpLine.  Sonya and I have a passion for the debtor and we enjoy working with attorneys who feel the same way.  We hope to work with you and your staff soon.
Victoria Ring Colorado Bankruptcy Training http://www.coloradobankruptcytraining.com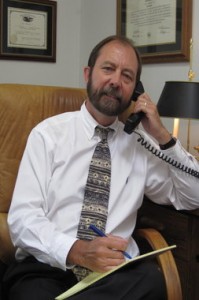 Board Certified Bankruptcy Attorney Richard West of West, Hurley and Malkiewicz in Springboro, Ohio, sent us the following feedback after reviewing My Bankruptcy School training videos for Class 1:
Dear Victoria:
I liked your Class 1 bankruptcy training videos.  I would endorse them for new attorneys, or attorneys who are new to bankruptcy, as a tool to get some practical advice on nuts and bolts of the practice.
The next step would be to do some videos on common mistakes made in preparing the petition, schedules, etc. Actually, Judge Stephen Rhoads (Michigan) did a study on that topic. I heard him speak on it as he was conducting the study, that was back in 05 or 06, I think, he was speaking in Dayton, and he noted that almost all petitions have some errors.  Some minor, some not.  A review of the schedules and forms would be a good thing to do.
One idea you might pass along would be to ask the trustees who they think consistently does a good job on petitions, and then call that attorney and see if he would give the name of a client he has that has a representative case.  The new attorney could download the petition from pacer and have an example of a petition, done by a good practitioner, and well received by trustees.  That way the form of presenting the data can be mimicked by the new attorney.  And, the experienced attorney won't have to do anything but give a name.  As you point out, good practitioners are busy.  But if a newbie asked me that question, I would be willing to do it.  Actually, I routinely answer bk questions for other attorneys.  The old-timers did it for me, and I am now one of them, I do it for the new attorneys.
Also, if you formed a group of experienced (board certified like I am or not) attorneys – you could call the group whatever you wanted – who would endorse the training you could get additional credibility – like a testimonial.  And, those attorneys who were willing to do that could appear on the site, in a bio format, with links back to our websites, and we could link to you, and to each other, and form a kind of link-wheel, thereby benefiting all of us.
Rick West, Esq.
For more information about My Bankruptcy School visit: http://www.mybankruptcyschool.com
To visit the website of Attorney Richard West, visit: http://www.debtfreeohio.com