— by Victoria Ring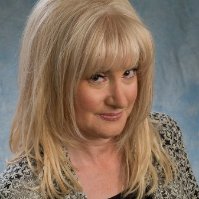 Karen Fairchild (an attorney in Sacramento, California) came to Denver to train with me this past week.  Karen arrived at the Denver airport on Tuesday, March 1 and drove to Colorado Springs (prices are less expensive compared to Denver.)
Karen stayed at the Homewood Suites where we had a kitchen and living room area that we used for training.  She brought her laptop and we spent the next 21 hours establishing her first bankruptcy law practice so that when she returned home, she could immediately begin accepting clients.
For me personally, this is probably one of the most exciting jobs I have.  Because I have worked in 100s of law firms over the period of my career, and because I have been blessed to be trained by many good attorneys, trustees and judges; I have an insiders knowledge that helps attorneys when they are starting a new practice.  I also work with established law firms but the majority of my clients are sole practitioners.
Info: http://www.victoria-ring.com

For Karen, I began by helping her to established a clear direction with regard to her operational procedures and the complete intake process. (How to be a psychiatrist and properly gather information from clients is extremely important to know.) We then talked about the different bankruptcy court procedures and I shared with her every insider tip and technique I learned from attorneys which will save her a great deal of time and money.
Next, we covered a wide range of marketing techniques and I helped Karen to understand how marketing is incorporated into everything she does. Then we found ways that specifically worked for Karen that she would utilize in her daily practice procedures to maximize her marketing.
In addition, I covered a variety of methods to target her market of clients. Every attorney needs to learn these skills because if they market to the wrong type if client, their referrals will also be to the wrong type of client and eventually this could cause the financial demise of the law firm.
On the second day of training I showed Karen how to have her own website up and running within 3 hours at a cost of only $75 for the domain registration and 12 months of hosting.  To view Karens website visit:

http://www.karenfairchild.com
We also reviewed a variety of options for marketing her law firm through social marketing.  I showed her how to use the internet to her distinct advantage and how to locate information quickly and easily. This will enable Karen to do her own research and market her own law firm; thereby eliminating the thousands of dollars she would have normally spent hiring professionals.
Karen flew back to Sacramento on March 4 and I was sad to see her go.  Karen is a very honest and caring attorney who I know will benefit the lives of her clients. It will be interesting to check back with her in a few months to find out how far she has gone. There is no doubt, with her strong dedication and enthusiasm, Karen will grow a very successful law practice.
To contact Karen Fairchild:
415-518-3191
karen@karenfairchild.com
http://www.karenfairchild.com