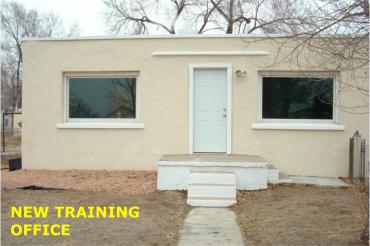 My staff and I just opened a new training office in Pueblo, Colorado.  Please update your records to the following:
Pueblo, Colorado 81001
Office: 719-696-8014
This office provides advanced training for attorneys (and those working for attorneys) in the bankruptcy field to advance their skills and knowledge in all areas to best benefit the law firm.
For example: Our next training session is scheduled for March 2-3 with an attorney who is flying in from Sacramento. I will spend 2 days setting up her law firm and training her in a wide variety of different techniques to streamline her operations.
When the attorney returns to her office she will be ready to accept clients because all her office procedures and marketing will be in place. Then, I can assist her remotely for any length of time, assisting her with actual cases and walking her through the entire process with her first client.
The cost for personalized, advanced training is a very affordable $850 per day. Most attorneys only need 2 days of training but 3 days is available if needed. Although most attorneys fly into Denver where we pick them up and take them to the training location, there are other law firms who will fly us to their location so that the attorney, as well as the entire staff can be trained at one time.
If you would like to discuss these options for your law firm please visit:
http://www.victoria-ring.com or call me personally at 719-696-8014.
Remember: There are no stupid questions, only stupid answers.
Victoria Ring
Certified Paralegal and Business Coach