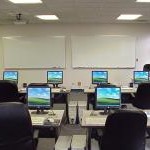 Most attorneys are already aware that there are very few training options available for bankruptcy attorneys pertaining to Chapter 7 and 13 bankruptcy petitions. In law school, the focus is mainly on Chapter 11s and business-related filings.  Not only is consumer law often overlooked in law school, but until recently, bankruptcy was not an area of law that carried much weight or prestige.
In the past, attorneys and their staff had no option except to be trained either on the job (through the trial and error method of making mistakes) or from experienced people who had the time to train them.  However, because of the record number of Chapter 7 and Chapter 13 bankruptcy petitions being filed today, bankruptcy is booming.  Therefore, the option of learning by trial and error or being taught by experienced people is an option not readily available to most law firms today. In addition, bankruptcy courts in every state spend a great deal of time finding and fixing errors caused by new and inexperienced attorneys and their personnel.  All of this combined will waste time and money which is why many courts are becoming more strict with their procedures.
But there is a very bad side to this issue also.  Some attorneys have actually been sanctioned and either paid high restitution fees or lost their license to practice law simply because the attorney and the staff were not properly trained and repeatedly filed inaccurate or fraudulent petitions.  Some of these attorneys became paralegals and continued to work inside law firms and others will get out of the profession altogether.
This problem needed fixed and it needed to be fixed fast!!
In a sincere effort to help address these problems, Victoria Ring (the developer of the virtual bankruptcy assistant industry) and Michael Misenheimer (a certified paralegal who is entering law school this Fall) have joined forces.  They have developed a dynamic training curriculum that has literally transformed business for bankruptcy attorneys nationwide.  Together, Victoria and Michael are able to provide bankruptcy attorneys with the skills they need to streamline their practice and increase profits for their law firms.
Keeping costs to a reasonable $275 per person, an attorney can easily afford to attend with their staff and everyone will gain from the knowledge that both Michael and Victoria teach.  Unlike typical seminars and workshops, Michael and Victoria take a different approach to training by making their seminars unique and unlike others you may have attended in the past.
For example:
1.  The information taught in the Bankruptcy Attorney Seminars is NOT taught in any other seminar, workshop or training program. This is because the materials have been personally compiled from many years of working in the field as well as advanced training from attorneys, judges and trustees.
2.  The Bankruptcy Attorney Seminars are causal, relaxed and interactive. In fact, attendees are encouraged to ask questions and participate in the ongoing discussion.  This type of atmosphere promotes a higher level of learning.
3.  Networking is one of the prime goals of the Bankruptcy Attorney Seminars.  In fact, in previous seminars, long-lasting business relationships have developed just from attending.  This is because the Bankruptcy Attorney Seminars place great emphasis on working together and feeding off the knowledge of everyone present. This results in an atmosphere that helps to promote maximum retention levels.
4.  All attendees receive a wealth of information in the form of handouts that they can use to take back to the law firm and immediately put to use.
Bankruptcy Attorney Seminar Overview
The Bankruptcy Attorney Seminars are structured to cover TWO days (Friday and Saturday.)  Attorneys and their staff may attend either day or both days and save $100.  A single day registration is only $275 per person with discounts when two or more are attending from the same law firm.
Day 1 of the Seminar (Friday)
* Bankruptcy petition preparation skills and tips to make your job faster
* Demonstrations of how to propose mortgage cram downs and strip downs
* Tips for improving your Chapter 13 Plan preparation skills
* Techniques to help you reduce deficiency notices after the bankruptcy petition is filed
* How to work better with creditors as well as how to better protect the debtor
Day 2 of the Seminar (Saturday)
* Client intake interview tips to help reveal information that could make or break a case
* Procedural and operational techniques to maximize office efficiency
* Methods for turning free consultations into paying clients
* Easy to understand web page development suggestions
* Marketing your law firm via the internet and social networking
To find out more about these seminars, visit http://www.bankruptcyattorneyseminars.com