Colorado Bankruptcy Training and Virtual Petitions have teamed up to offer bankruptcy attorneys the convenience of a HELPLINE.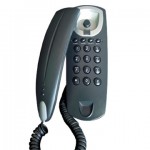 THE HELPLINE WORKS LIKE THIS:
At any point during the intake process and even pre or post petition, you or a member of your staff can contact us with any questions regarding Chapter 7s and 13s. This contact can be made by email or telephone; whichever is convenient for you.  We will then do our best to answer the question or assist you in any way to solve the issue.
BONUS:  And during the process, we will train you in a variety of skills so that you eventually never need us.
Sonya and I decided to initiate this service because we are finding that most attorneys open up new bankruptcy practices without any prior knowledge of the intake process. In law school, attorneys are trained in the law, not the process that most paralegals perform.
Within the past month we have had four attorneys ask if they could call us to discuss their cases to gain insight from our combined 37 years of paralegal experience.  And this is why we decided to announce the service to our LinkedIn members to see how popular the service is received.
TO GET STARTED
1.  Email your name, law firm name, address, city, state and zip, telephone and email address to victoriaring1958@gmail.com  PAY NO MONEY UPFRONT.  (We provide the service and bill you after 30 days. There is NO RISK on the attorney's part whatsoever.)
2.  Next, call or email the HelpLine when you have a case or issue regarding a Chapter 7 or 13 case.  Remember, we are not attorneys and we cannot provide legal advice. But we do have a wealth of knowledge in Chapter 7s and 13s that we enjoy sharing with attorneys so that the law firm prospers and the client receives the best benefits that bankruptcy can offer them.

Monday through Friday HelpLine:
Morning Shift: Sonya Banks 6:00 am to 12:00 noon PACIFIC time: 770-601-4730
Evening Shift: Victoria Ring, 12:00 noon to 7:00 pm PACIFIC time: 719-465-2442
3.  At the end of the month, we will provide you with a detailed invoice containing the clients' name with a summary of our discussion.  You are billed at the rate of $125.00 per hour which is about half of what other on-demand support services charge.
If this is a service you do not need, please forward it to a new attorney who may benefit from the HelpLine.  Sonya and I have a passion for the debtor and we enjoy working with attorneys who feel the same way.  We hope to work with you and your staff soon.
Victoria Ring
Colorado Bankruptcy Training
http://www.coloradobankruptcytraining.com