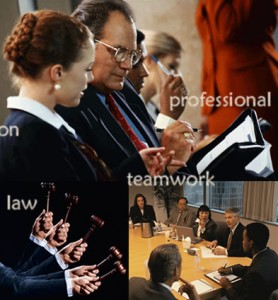 Issue 03 – November 3, 2010
COMPLIANCE WITH SCHEDULE C EXEMPTIONS
One very confusing fact for attorneys new to bankruptcy is that the debtor(s) need to reside in the state they are filing bankruptcy in for a period of 730 days (2.3 years) in order to be entitled to use that particular state's exemption allowances on Schedule C.  (Ref: 11 USC Section 522(b))
THE CASE OF JANE DOE
Debtor (who moved from Oregon) had been a resident of Montana for a period of 710 days prior to filing her Chapter 7 bankruptcy petition.  The attorney was under the assumption that as long as Jane resided in Montana for longer than 180 days (as indicated on the Voluntary Petition) that she was eligible to file in that state.
However, this assumption was only partially correct.  Even though the debtor was eligible to file in Montana due to the 180 day venue requirement; the debtor still had to reside in Montana a full 730 days in order to be eligible to be covered under Montana's exemption allowance on Schedule C.  The debtor was short by only 20 days.
After the 341 Meeting, the Trustee objected to the use of the exemption allowances.  An answer was filed amending Schedule C so that the exemption allowances reflected the exemption allowances for Oregon instead of Montana.
WHAT WOULD HAVE HAPPENED IF?
As you know, exemption allowances are the protection of a debtor(s) assets listed on Schedule A and B.  In the case of Jane Doe, she surrendered her home and car and had nothing but $5,000 in personal property that no one would have wanted anyway.  However, since Jane Doe was desolate, if these assets were not protected by exemption allowances, the court may require her to pay $5,000 out of pocket to the state of Montana.  Unfortunately, this debtor would have been unable to do this financially, which means that her clothing and other assets could have been seized by the court, sold for any dollar amount and the money turned over to the creditors.
DOES YOUR LAW FIRM NEED PARALEGAL ASSISTANCE WITH CASES?
Call Victoria Ring at 719-465-2442 or Sonya Banks at 770-601-4730, or for more information, visit:
http://www.virtualpetitions.com
Talk to you next week ….
Victoria Ring
Colorado Bankruptcy Training
http://www.coloradobankruptcytraining.com