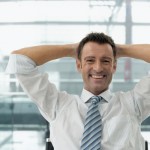 CONVERT MORE CLIENTS
I have been talking to several attorneys this week in regard to tools they need to help them be more productive in their law practice.  One of the major problems I kept finding was that attorneys are having difficulty converting client interviews to paying clients.  Several attorneys told me: I do 5 to 6 interviews a week but the clients never come back and retain me to do their petitions.
This is a very common problem for many attorneys; even though it sounds strange in a world where bankruptcy is the major booming field within the legal system.  So, why are some bankruptcy attorneys swamped with work and other bankruptcy attorneys are barely getting 1 or 2 clients per month?  The answer lies in the benefits you can provide to your potential clients based upon their unique circumstances.  Once you are able to evaluate their needs in an efficient manner, you will be able to know what these unique circumstances are and use this knowledge to your advantage when discussing price options with your clients.
And because every bankruptcy petition is unique and different, every client will have a unique set of circumstances they need help with.  This is why I developed the Initial Intake Form Package which is aimed at putting more money in your pocket and less time providing free consultations.  To find out more or to order, visit:
http://www.coloradobankruptcytraining.com/products_intakeform.html
UPCOMING CALIFORNIA WORKSHOP
As you may already know, I am scheduled to speak at the Bankruptcy and Marketing Seminar to be held in Atlanta, Georgia on April 23 and 24, 2010.  After I return, Michael Misenheimer and I are planning a two-day training workshop for attorneys and their personnel in Los Angeles.
Topics will include marketing, law office operations as well as training on strip downs and cram downs, which is a very popular topic in California.  In addition, I plan to present materials that will help attorneys market their law firms online.  As I told one attorney, just submitting your website to a search engine or two, is nothing.  That is why I developed the marketing links for attorneys to help them get started.  This list is free and available at:
http://coloradobankruptcytraining.com/links_marketing.html
Do you know of a meeting room we could use for the workshop?
We are currently looking for a meeting room to hold the training workshop; however, Los Angeles is so expensive.  If you have a meeting room where we could hold a two-day workshop you and your law firm employees can attend free.  Please email me if you can help us:
JOIN US IN ATLANTA
http://www.713training.com/products/Bankruptcy-Petition-Training-Seminar.html