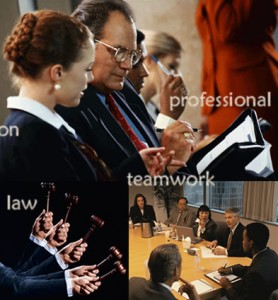 Issue 01 – October 20, 2010
This is the first issue of a new publication I plan to publish each week.  The information in this publication is made possible by the Chapter 7 and 13 bankruptcy petition reviews we do for attorneys nationwide.  We felt by sharing this information with other attorneys and law firms, it will help them to pick up specific tips and techniques to help them in their practice.  I hope you enjoy the case review this week that follows.
CRAM AND STRIP DOWNS
Some attorneys make the mistake of assuming that all mortgages are eligible for cram and strip downs.  First, we need to establish the fact that cram and strip downs have not been written into law and it is up to each bankruptcy court as to whether they accept them or not.
But let us suppose that cram and strip downs are permissible in your bankruptcy court.  The next step is to qualify the debtors.  Qualifying the debtors for a cram and strip down on their mortgage could take in a wide range of possible scenarios depending on the situation the debtors are in.  This week we encountered a situation where the debtors were unable to qualify for a cram and strip down so I wanted to share it with you.
THE CASE OF BOB AND SUE
The debtors (let us call them Bob and Sue) had their home appraised for $275,000.  They owed $200,000 on the first mortgage and $150,000 on the second.  The attorney asked us to prepare a Chapter 13 and propose a cram and strip down for the primary residence.
Now although we are paralegals and the final decision is always given to the attorney, we do warn attorneys when possible objections could occur based upon our many years of experience.  The main reason the cram and strip may not work for Bob and Sue is because they have $275,000 of SECURE property.  If the bankruptcy court seized the home and sold it for $275,000, they could completely pay off the first mortgage company and still have $75,000 left over.  This also means that since $75,000 is left over, the second mortgage company would be able to claim that as SECURE also.  The only amount of the mortgage debt that is underwater and UNSECURED is $75,000 of the second mortgage.
We suggested to the attorney to propose paying $275,000 as secure and $75,000 as unsecured, non-priority inside the Chapter 13 Plan.  This still saved Bob and Sue a great deal of money but it was not the $200,000 they had originally anticipated.  (Note: I am still amazed at how people work to push the bankruptcy system in their favor. Many people today appear to not understand what is meant to act in a fair and moral manner; but this is just my personal opinion.)
OTHER REFERENCES
Pre-Qualifying Debtors for a Mortgage Cram Down
http://chapter7and13bankruptcyblog.com/archives/710
How Banks are Viewing Cram Downs Proposed in Bankruptcy
http://chapter7and13bankruptcyblog.com/archives/18
Mortgage Cram and Strip Down Questions and Answers
http://chapter7and13bankruptcyblog.com/archives/24
Recommended Book on Foreclosures from The National Consumer Law Center
http://shop.consumerlaw.org/foreclosures.aspx
DO YOU NEED A BANKRUPTCY PETITION REVIEW?
You can save a great deal of money and ensure you have a well-detailed Chapter 7 or 13 bankruptcy petition before filing.  Here is how it works:  You prepare the petition with as much detail as possible. But before filing the petition, email it to us (PDF or Best Case format) and we provide you with a complete petition review.  This review is provided on the telephone and if a visual is needed for training purposes we will provide that at no additional charge. The costs are only $200 for a Chapter 7 and $275 for a Chapter 13.  To schedule your bankruptcy petition review call Victoria Ring at 719-659-0743.
Talk to you next week ….
Victoria Ring
My Bankruptcy School
http://www.mybankruptcyschool.com