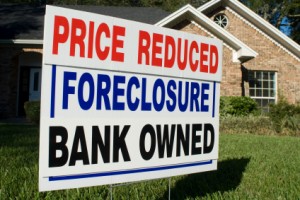 Many of us are so caught up in our busy lives that we are often unaware of the true shape our country is in with regard to the mortgage industry.
I can remember a time (less than 2 years ago) when proposing a loan modification to a mortgage company meant hiring an expert who could work the system internally with their established contacts.  But today, more than 80 percent of the mortgage companies are bending over backwards to give debtors loan modifications when they file bankruptcy and often before the 341 Meeting of Creditors.
CLIENT CASE NO 1
One couple I talked to was 10 months behind in their mortgage.  I can remember a time when this scenario in itself would have never been possible.  In the old days, if a mortgage was 90 days or more behind it was immediately facing foreclosure and the homeowners were packing to move out.  But for the first time in history, there are homeowners who have not made payments on their mortgage for 10, 15, 20 and even 30 months while a foreclosure is pending; simply because there are no bids to purchase the home.  This would have been unheard of less than 24 months ago.
The couple decided to surrender their home in bankruptcy because they were already underwater.  After losing $87,000 in equity, they had no desire to keep the house.  They felt it was better to cut their losses, rent a one bedroom apartment and start over.  Besides, this decision would save them over $1,200 a month.  Again, this scenario would have never been possible in the not so distant past.  Owing a home used to be more advantageous compared to renting, but that no longer holds true today.
When this couple filed bankruptcy, even though they were 10 months behind in their mortgage payment, the mortgage company still tried to negotiate a loan workout.  The document they received in the mail provided them with the following choices:
1.  Repayment Plan – The debtors would agree to repay the existing delinquency within 6 months or less.
2.  Loan Modification – The past due amount owed would be capitalized.
3.  Sale – The debtors would agree to sell the property at a fair market value to avoid a foreclosure.
4.  Deed in Lieu of Foreclosure – The debtors would agree to deed the property to the servicer to avoid a foreclosure.
All the couple had to do was check a box and sign their name to a document to have their choice of one of the above.  As you can clearly see; the mortgage company does not want to foreclose on this property and they are willing to do whatever is necessary to keep from doing so.
CLIENT CASE NO 2
A single man purchased a home in 2005 for $350,000.  He invested $100,000 into property improvements and by 2007 the property was appraised at $525,000.  However, less than 3 years later, that same property was appraised at only $215,000.  The gentleman had lost $310,000.  Again, this would have been impossible less than a few years ago.
But even though the homeowner had lost so much money, he could have continued living in the home if he had not lost his only means of income.  The man had worked as a real estate agent for over 32 years and that was all he knew how to do.  He was living a lifestyle to match his average $10,000 per month income and had never known poverty.  But when the bottom of the mortgage industry dropped out, the real estate industry also suffered a devastating blow.  Instead of earning $10,000 a month, the man was reduced to $1,500 or even less.  He was presently 16 months behind in his mortgage and he filed a Chapter 7 bankruptcy.
I would never have believed that any mortgage company would want to work out anything with someone who clearly could not afford to make the $2,500 mortgage payment, but I was wrong.  Within two weeks after this debtor filed his Chapter 7, his attorney was bombarded with phone calls, faxes, overnight Fed-x mailings as well as first-class mail from the mortgage company.  They offered to suspend 50 percent of the late fees if the debtor would agree to any number of choices for a loan modification.
WATCH OUT FOR THE SCAMS THOUGH
Even though a large number of mortgage companies are desperate to work out loan modifications with homeowners immediately upon filing bankruptcy; some of them cannot be trusted.
For example, suppose the homeowner went through the expense of successfully selling the home for a fair market value and did a favor for the mortgage company.  If the homeowner is not careful the mortgage company could still come back and 1099 them for any amount still owed on the original loan, plus past due payments, late fees, etc.  In fact, I have actually found where a mortgage company did just that; and they ended up making three times the amount of the value of the home.  Guess who suffers?  The homeowner because he trusted a morally corrupt mortgage company.
SUMMARY
If you are a bankruptcy attorney and your state does not permit you to propose a cram down or a strip down; you may have nothing to worry about.  Even if the debtor(s) are filing a Chapter 7, most mortgage companies are more than willing to work out a loan modification.  In fact, the mortgage companies I directly communicated with were confused as to why more bankruptcy attorneys did not utilize these methods for the benefit of their clients.  Therefore attorneys; I am passing the word along and I hope you can utilize this insiders knowledge to help your debtor in the difficult times ahead.