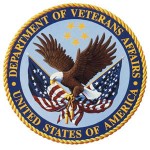 MyBankruptcySchool.Com is the first online school developed to teach attorneys and their staff how to prepare well-detailed Chapter 7 and Chapter 13 bankruptcy petitions. Emphasis is placed on assisting attorneys in best protecting debtors and in fulfilling their due diligence under the new BAPCPA that went into effect back in 2005.
Prior to 2005, preparing bankruptcy petitions was considered to be nothing more than data entry work.  Attorneys and trustees would work out most problems at the 341 Meeting and there were few amendments or major issues.  However, when the law drastically changed the preparation of the Chapter 7 and 13 bankruptcy petitions also drastically changed.
The Means Test, for example, is a new form within the bankruptcy petition that should be compared with Schedule I and J to balance out the schedules.  In doing so, the preparer often will discover errors or omissions before the case is filed, thus saving the law firm thousands of dollars.  But where does an attorney or their staff obtain training to learn this level of detail?  The court does not provide it.  The bankruptcy software companies do not provide it.
Another major problem that attorneys face is in the preparation of the Chapter 13 Plan.  Those with little or no experience are unaware of how to prequalify debtors to ensure they can fund the Chapter 13 Plan before preparing the petition.  If the debtors are unable to fund the Plan or have no employment, they may not even qualify to file a Chapter 13.  In addition, attorneys and their staff require training in balancing Schedule I and J and ensuring the Means Test accurately matches the proposed Chapter 13 Plan payment.  Again, this training has never been available except through on the job training by seasoned attorneys and paralegals.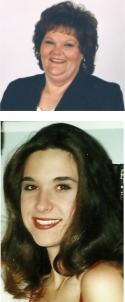 To help solve these problems, Victoria Ring and Sonya Banks, two seasoned paralegals (who have between them) prepared more than 5,000 petitions over the course of 33 years, opened MyBankruptcySchool.Com.  The first class began on July 5, 2010 and provided students with instructional videos, audios, a wide range of training materials as well as attorney and law firm tools, quizzes, meetings where students interact with the instructors and ongoing training and support.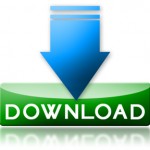 On October 6, 2010, the Department of Veterans Affairs in Denver, Colorado, approved the training provided online at MyBankruptcySchool.Com under Vocational Rehabilitation Chapter 31, Title 38. This opens the door to both retired and disabled veterans; a respected segment of our community consisting of thousands of attorneys with many years of excellent legal experience.
If you are a veteran you can apply by using VA Form 28-1905: Authorization and Certificate of Entrance or Reentrance into Rehabilitation and Certification of Status.  However, if you are not a veteran, you are still eligible to apply at http://www.mybankruptcyschool.com