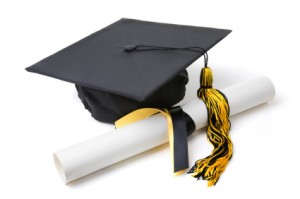 View the video update:
http://www.mybankruptcyschool.com
Colorado Bankruptcy Training is pleased to announce the release of the first bankruptcy training videos ever produced to train the skills needed to prepare a well-detailed Schedule B within the bankruptcy petition.  As you may know, we just released the Voluntary Petition and Schedule A training videos last week.
The titles for the 22 new videos released for the new Schedule B series are:
Video 1: Introduction to Schedule B
Video 2: Cash on Hand
Video 3: Checking, Savings Accounts
Video 4: Security Deposits
Video 5: What if the Debtor is Behind in Their Rent?
Video 6: Household Goods and Furnishings
Video 7: Books and Pictures
Video 8: Wearing Apparel and Personal Effects
Video 9: Furs and Jewelry
Video 10: Firearms and Sports Equipment
Video 11: Insurance Policies
Video 12: Alimony and Maintenance
Video 13: Tax Refunds
Video 14: Motor Vehicles – Analyze Client Intake Forms
Video 15: Motor Vehicles – Kelly Blue Book and NadaGuides
Video 16: Motor Vehicles – Cramdowns on Automobiles
Video 17: Motor Vehicles – Notice of Filing
Video 18: Motor Vehicles – Benefits of 722Redemption
Video 19: Motor Vehicles – Important Tips
Video 20: Office Equipment and Supplies
Video 21: Animals
Video 22: Finalization Tips for Both Schedules A and B
UPDATE
This makes a total of 55 new videos in the growing development of the Chapter 7 and Chapter 13 bankruptcy petition training video collection for students of My Bankruptcy School.  We plan to have a total of over 200 videos that span the entire bankruptcy petition from beginning to end.  Once these videos have been developed, the tuition to attend the online My Bankruptcy School will significantly increase.
ENROLL NOW AT THE OLD INTRODUCTORY RATE
The original cost for the Chapter 7 tuition is $275.00.  This includes immediate access to all training materials including all 55 new videos.  In addition, this price covers a full ninety (90) days of access to the online school 24/7; Plus students have easy access to the instructors for additional training and support.
The original cost for the Chapter 13 tuition is a very reasonable $150.  This also includes all the same perks as the Chapter 7 class including the full ninety (90) days of student access to the online school 24/7.  Plus, Chapter 13 students receive over $800 in free tools immediately upon registration. One of these tools includes 300+ free creditor and debtor pleadings; enough documents to start up your law practice.
BONUS
By registering now and gaining 90 days of 24/7 access, you will be the first to enjoy all 200+ videos because all of them will be developed BEFORE you enrollment ends.
But remember, these original low prices will only remain in effect until October 11, 2010. After that, the price of tuition will increase by $100; so I urge you to sign up now and lock your low tuition price now.  To enroll now, visit:
http://www.mybankruptcyschool.com
I look forward to working with you as a student over the next 3 months.  Thank you for enrolling!
Victoria Ring and Sonya Banks
Developers and Instructors for My Bankruptcy School