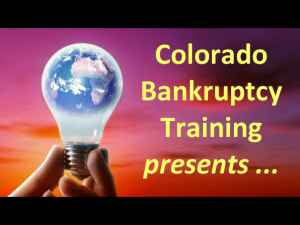 If the video does not automatically appear in the area above, click here:
http://www.vimeo.com/15114052
If you are a new bankruptcy attorney you may be familiar with services such as Rapid Import and My Case Info that say they save you time if you pay them $10 per case. But this is NOT TRUE. Watch this 4 minute video and learn why these services do nothing but cause havoc when preparing the bankruptcy petition.
DO YOU ENJOY MY VIDEOS?
If you enjoy my short videos specifically designed for Chapter 7 and Chapter 13 bankruptcy attorneys, you can subscribe to my YouTube channel at:
http://www.youtube.com/user/MsVictoriaRing
Click on SUBSCRIBE at the top of page