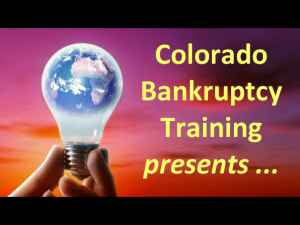 If the video does not automatically appear in the area above, click here:
http://www.vimeo.com/15091291
I received an email today from an attorney seeking to network with other attorneys in her area who said: Why should we teach you and have you take business away from us? This is a common problem that many new attorneys face and this short 7 minute video will solve that problem.
DO YOU ENJOY MY VIDEOS?
If you enjoy my short videos specifically designed for Chapter 7 and Chapter 13 bankruptcy attorneys, you can subscribe to my YouTube channel at:
http://www.youtube.com/user/MsVictoriaRing
Click on SUBSCRIBE at the top of page