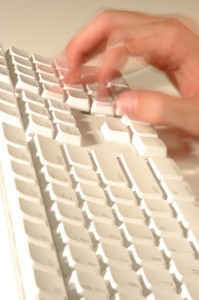 CONFESSION: I am guilty of using LinkedIn and Facebook strictly for marketing.  Boy, was I wrong.  My mistake was caused from the fact that I had prior knowledge from the old school of how to prepare a press release so that it is presented as a news item rather than an advertisement.  Therefore, I applied this same mindset to social networking on LinkedIn and Facebook.  Big mistake!!  And by writing this short article I hope to prevent you from making the same mistake I did.
First of all, posting news-type items in groups with a lead back to your website is still an effective way to market.  This form of marketing is called the two-step method.  Step 1: You hook the reader with an interesting headline and story; Step 2: they visit your website for more information.  While they are at your website they notice other products or services you offer and they become a customer or client.
The two-step method is highly effective for service businesses because a service business is much more personable compared to the retail world.  And, the two-step method is also essential in pre-qualifying customers.  Only people interested in what you offer will visit your website in the first place and only people who are really, really, really interested in your offer will place an order with you.  That level of pre-qualifying potential customers is often not achieved as easily using other methods of marketing.
However, after almost a year of heavy duty marketing on LinkedIn and Facebook (which means that I marketed 4-5 hours every day for almost a year) I had mediocre results.  I certainly wanted to know the reason why and correct the error, but where would I begin my research?
One day I was posting to my groups on Facebook and a warning message came up.  It said that I may be spamming and I needed to stop.  I did not understand what the message meant so I continued posting to each one of my groups.  Suddenly a new message popped up from Facebook telling me that I would be banned from posting to my groups for at least 3 days.  I did not understand what I was doing wrong. Facebook does not tell you that.  Even when I did a search in the help files of Facebook I could not find anything relating to my problem.  I left the Facebook website bewildered, addled and unaware of what just happened.
With LinkedIn I never received a warning message; so I continued to post to my groups and followers there instead.  One day I was reading messages that people posted from groups that I belong to.  I found a question posted by an attorney that I knew the answer to.  I replied and told her the source I used to solve her problem.  The attorney was very grateful and my answer became the Pick of the Week. It moved to the front of the group page and I received a 78% increase in the amount of traffic to my website compared to when I posted a discussion versus replying to a post.
This is how I discovered the secret to marketing on LinkedIn, Facebook and any other social networking service.  You must treat your groups in the same way you would attend a business meeting.  You enter the room (join the group), socialize with others (read and respond to posts) and exchange business cards (post a link to your website.)
Start utilizing this marketing technique and you will see the difference.  I wish you and your business the best of success.
Contact the Author
Victoria Ring is a Certified Paralegal and Bankruptcy Specialist. She is the developer of the virtual bankruptcy assistant field and the founder of MyBankruptcySchool.Com which provides training and support for attorneys and legal professionals working in the Chapter 7 and Chapter 13 debtor bankruptcy arena.  For more information visit http://www.victoria-ring.com
One Response to "The Secret to Social Marketing with LinkedIn and Facebook"