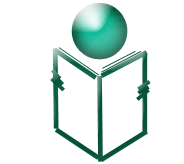 Enroll at http://www.mybankruptcyschool.com
September 7 – Getting Started and Pre-Qualifying Debtors
September 11 – Voluntary Petition, Schedules A and B
September 15 – Schedules C, D, E and F
September 20 – Schedules G, H, I and J
September 24 – Statement of Affairs and Means Test
September 28 – Miscellaneous Forms and Finalization Techniques
September 30 – Marketing on the Internet
START CLASSES ANYTIME
The schedule above is for LIVE classes.  But when you enroll you gain immediate access to the online school.  Each class module is filled with training materials, videos and audios so you can get started learning right away.
However, during the LIVE classes you will be able to interact with the instructor, Victoria Ring.  You are also encouraged to bring problem petitions to the class so that everyone can learn through real world practice.
STUDENTS ALSO RECEIVE
** 90 days of free access to the online school after the graduation month
** 90 days of free access to future Chapter 7 classes so you can repeat classes if you miss one or need to review the information a second time
** 50 percent discount on private training services during the time you are enrolled as a student
VIDEOS FOR REVIEW
http://www.youtube.com/watch?v=39Knm0X6TTs
http://www.youtube.com/watch?v=oInwBLMGvKA
http://www.youtube.com/watch?v=Ojn-TWS6aAA
http://www.youtube.com/watch?v=1bF3G8zCWmY
ENROLL AT
http://www.mybankruptcyschool.com
My Bankruptcy School is for both attorneys, paralegals and legal professionals working for attorneys. We have attorneys sign up as individuals because they prepare their own petitions; or we have attorneys sign up with their paralegals.  We also have entire law firms of 5 or more sign up and take the classes together.  Regardless of whether you are a beginning or have experience with petitions, I hope you decide to join us and increase your current petition skills.
INSTRUCTORS
Victoria Ring – http://www.victoria-ring.com
Sonya Banks – http://www.virtualpetitions.com