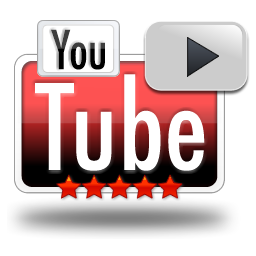 You may be thinking that YouTube is only for viewing videos that are personal in nature.  But one day I wanted to know how to make a form that was fillable in Acrobat software.  I went to Google and typed in the search words: How to make a form in Acrobat.
To my surprise, a YouTube video appeared in the search.  (I am so glad that Google purchased YouTube because videos now show up in the search results.)
The first video I watched had poor audio quality, but along the side were other videos that covered the same topic.  I began clicking on the alternate videos and I discovered an instructor named Jim Healy who made a set of videos that I could learn from.  To view the first video in his series, visit:
http://www.youtube.com/watch?v=G3wf5RtVZeM
USE  YOUTUBE  TO LEARN  BASIC  COMPUTER  SKILLS
Do you need to know how to unzip files?  Type in the search words: How to unzip files. Do you need to know how to download PDF files? Type in the search words: How to download PDF files. Do you get frustrated with trying to save email attachments?  Go to YouTube and type in the search words:  How to view email attachments.
Or, perhaps you already know the basics and want to know how to add video to your website. Go to YouTube and type in the search words: How to add video to my website. Or, do you want to know how to design a web page using WordPress?  Type in the search words: How to design a web page in WordPress.
The possibilities are limitless.  And if you type in some search words and do not get the results you like, rephrase your search and try again.  Some people get frustrated when trying to locate information in the search engines and it normally is because they type in the wrong words.  There is no simple way to teach you the correct words to type in a search engine to get the results you want because you are unique and no one understands what you want more than you do.  Keep experimenting with your searches and you will learn how to type in the right search words.  This is the way we all learned: from trial and error.
ADVANTAGES  OF  USING  YOUTUBE
1.  YouTube videos are free.
2.  You can learn skills from a wide variety of different people.
3.  You have the ability to pick and choose the instructor that you learn the best from.
4.  You are exposed to other ideas, tips, tricks and shared knowledge of hands-on users.
5.  You can purchase Camtasia software and make your own training videos to share your knowledge with the world.
Life Lesson:  Remember to always give back what you take for free.
WANT  TO  LEARN EVEN  MORE  SKILLS?
We teach a wide variety of skills in the Chapter 7 and 13 bankruptcy training courses. Find out more or sign up at http://www.mybankruptcyschool.com