View changes at:  http://www.mybankruptcyschool.com/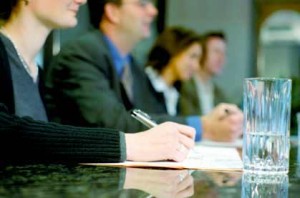 We are now into our third online bankruptcy school class.  Two problems I have found is that (1) some people are unable to attend all the classes for the course they registered for; and (2) with every class, I am developing new training materials and adding it to the course materials.  Since I want to make sure everyone has access to the same tools as future students, I decided to add a method of solving these two problems.
YOU CAN NOW ENROLL AT ANY TIME
Here's how it works:
There are two components to every Chapter 7 and Chapter 13 bankruptcy course:
Component 1
Once you pay your registration fee you are granted immediate access to the online school where you can watch videos, listen to audios from previous classes, download all the training materials, take the class exercises and online quizzes.  This way, you can learn at your own pace regardless of when the live, instructor-led classes begin.
Component 2
The second component is the LIVE, instructor-led online classes.  We have ongoing Chapter 7 and Chapter 13 classes that are offered every month.  That way, if you miss a class, you can attend any that you missed in future months when the same class is given.
IN FACT . . .
As a registered student you receive THREE MONTHS OF FREE ACCESS after you enroll in our courses.  This means that you can attend all the live classes a total of 4 times if you wish.  Plus, you have access to all new training materials that are developed for future classes since you are able to login and use the system up to ninety (90) days after your enrollment month.
GET STARTED TODAY and learn the skills you need to improve the services you provide to clients and protect the debtor in the best manner possible.  These are important skills that are rarely taught in any other legal course.  Take advantage of the opportunity to get started now.  Visit:
2 Responses to "New Benefit Added to Online Bankruptcy School"