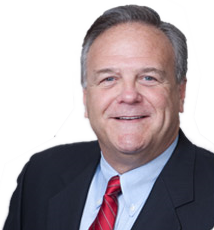 Tax consultants like Roni Deutch and J.K. Harris have nationwide advertising claiming to be able to reduce IRS taxes down to "pennies on the dollar."  This is simply NOT TRUE.  In fact, the IRS often hangs up the phone when representatives like these call their office.
How did I learn this insider information?  I personally met and interviewed an IRS Agent with over 25 years of federal service working for the IRS.  And because the IRS is "federal law," you and your client may be located in any state and the particular IRS Agent I spoke with here in Colorado Springs, Colorado will be able to help you.
Keep the information below for future reference and contact Mr. Dempsey if your bankruptcy client needs help with any IRS tax issues. His fees are low and he impressed me with his heart for the debtor.
Richard M. Dempsey
Phone:  719-641-4448
Email:  rdemp6815@aol.com
Tell Mr. Dempsey that you were referred by Victoria Ring

PROTECT YOURSELF AND YOUR CLIENTS
Clients see ads on television and their minds are programmed to believe they can get their taxes reduced.  Then, they come to the bankruptcy attorney thinking the attorney can perform miracles.  To help arm you with the knowledge to educate your client, you may want to visit:
http://www.complaintsboard.com/
and type in "Roni Deutch" or "J.K. Harris" in the search box to read the many complaints filed against these two entities for tax fraud.