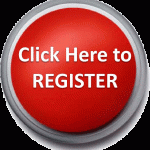 The first Chapter 7 Bankruptcy Petition Training Class began on July 5, 2010. The first class consisted of eight students; four attorneys and four non-attorneys.  I asked the students if the online class was different compared to purchasing the training videos.  Three comments I received were:
The online class is much different from the videos.  You provide different information in the online class so I would recommend someone purchase both for well-rounded training.
I really prefer the online class because I can ask questions directly to the instructor and get an immediate answer.  I also like the personal touch because a video is a recording and the online classes are LIVE.
I like the videos because I can watch the lessons over and over again; however, the online class does provide an advantage in the fact that different information is covered compared to the training videos.
The Cost Saving Advantage to Online Classes
The biggest advantage to attending online classes is the cost savings.  For example, to attend a one day seminar you could invest as much as $2,000 for airfare, hotel and meals; let alone the time spent away from work.  But by attending online classes you CAN SAVE 90%. The Chapter 7 class is only $275 and the Chapter 13 is $150.  Plus, you attend online and have absolutely no overhead costs.
I noticed this benefit immediately during the development of the Chapter 7 Bankruptcy Petition Training Class.  From 2004 until this year I traveled throughout the United States speaking at seminars.  The average overhead cost for me to book a hotel meeting room, rent the audio visual equipment, make copies of manuals and buy food for attendees was about $3,000.  That meant that I needed 10 people to sign up for a $300 seminar just to break even.  Rarely did I ever produce a profit, but I knew the training was necessary for attorneys and virtual bankruptcy assistants, so I continued doing the seminars as long as I broke even; but my business suffered because I was out of town; just like your law firm would suffer if you had to miss work to attend a seminar.
However, now, with the development of the online class, I can conduct a class if only one person signs up.  That's because instead of paying $3,000 in overhead expenses for a one day seminar, I only pay $7 a month for hosting the website.  My costs are reduced – the costs for the student are reduced; and it is a win/win situation that I am sure more people are going to enjoy.
Why are some people apprehensive about online classes?
One reason people have trouble accepting online courses are that the quality of many of them is extremely poor.  I signed up for a class that had absolutely no live interaction from the instructor.  In fact, she would not even reply to my emails.  I had to actually call the school and complain just to get the instructor to respond.  Also, the materials were only available online, not in a classroom setting; and the materials were very scanty and contained poor content.  The information was only theory and contained nothing that I could actually put to use in my real work life.
These are just a couple of reasons why online schools and classes have a bad reputation and are destroying the reputation for professional schools like MyBankruptcySchool.com.  I hope you give us a chance because the materials we provide are the best in the field and are taught by the developer of the virtual bankruptcy assistant industry.  This is top level training at low prices designed for bankruptcy attorneys just starting a law firm and operating on a tight budget.
Questions from Attorneys Regarding the Online Classes
Q: Why is the Chapter 7 class so long?  Can I jump ahead and take the class in a few days?
A: The online courses that I developed are not intended to dictate to you like grade school.  If you want to download all the handouts and quizzes, never attend a class and complete your training in a few days; that decision is entirely up to you.  I will tell you that you get so much more from attending the live meetings because you learn a great deal from the instructor.  But whether you attend or not is your decision.
Q: What materials do I receive once I enroll in the course?
A: Prior to the first day of the course you will be emailed a username and password so you can have access to My Bankruptcy School online.  A video showing you a visual tour around the interface is provided at:  http://www.youtube.com/watch?v=Uc-598gBlxQ
Once logged into MyBankruptcySchool.com you will have access to:  (1) extensive handout materials; (2) quizzes to check your progress; (3) audios of previously recorded classes; plus (4) all the other features of the interface.
Q: What other topics do you cover in the course that are not listed on the website?
A: Every class is very intense and contains a great deal of information.  However, every class is different because the topics are structured around the needs of the particular students in that class.  However, some popular topics I cover to help attorneys are: (1) how to set up electronic files; (2) how to incorporate marketing techniques into your operational procedures to produce long term results; (3) client intake interview tips; and (4) social media for marketing.
Do you have any other questions?
Fill out the contact form at:
http://www.coloradobankruptcytraining.com/contact-us
What classes are available?
Chapter 7 and Chapter 13 Classes are available at:
http://www.bankruptcytrainingproducts.com/home/web-and-teleconference-training
How do I find the My Bankruptcy School website?
http://www.mybankruptcyschool.com
Sample Bankruptcy Games
Bankruptcy Terminology Game
http://www.quia.com/cc/1983817.html
Bankruptcy Hangman Game
http://www.quia.com/hm/665546.html