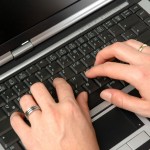 DEAR VICTORIA
I would love to enroll in your Chapter 7 class starting on July 5, but I may not be able to attend all the classes.  Do you give credit for any classes that I miss?
REPLY
Yes, when you enroll, any classes that you miss will be credited to you.  We will assess this on a case-by-case basis, depending on the number of classes you missed compared to the number of classes you were able to attend.  However, regardless of the outcome, you will receive full credit for all the classes when you enroll.
To enroll for the first class beginning on July 5, visit:
http://www.bankruptcytrainingproducts.com/home/web-and-teleconference-training

DEAR VICTORIA

I had a question regarding illegal immigrants. I have a pro bono client that has been using a made up social security number for 10 years. He just informed me that the social is not valid and he is in the country illegally. Under the federal rules there is no explicit law stating that he has to be a citizen however I know at the 341 meeting they will ask for a valid social security card. Any thoughts?
REPLY
An illegal alien cannot file bankruptcy. To be truthful, I would immediately report this person to the authorities.  I personally think what this client is asking of the United States is a total outrage and I encourage you to get him or her out of your life immediately.  People like this do nothing but cause havoc within the system because they have spent years taking advantage of the United States.  This illegal client should have obeyed our laws and got a green card many years ago.
Again, I think this is an outrage and total abuse of the system if this client can even conceive trying to take advantage of our laws simply because he cannot pay his bills.  I doubt he ever paid taxes to the United States because he worked illegally in our country for 10 years and now he wants more?  This is not fair, let alone right!!!
RESPONSE FROM ATTORNEY
Thank you. I completely agree with you. I received the client from a public law center in Orange County that was supposed to prescreen clients. The client gave me his phony social and then called me a week later to inform me that it was made up.  I was not sure if I had a legal obligation to continue to represent him however I actually just spoke to him and informed him that I have to withdraw and that he is committing fraud. It is amazing how long he was able to use a false social for employment and credit. Again thanks for your help.
SUMMARY FROM VICTORIA
Back in the old days when someone went to an attorney to file bankruptcy, they normally needed to file bankruptcy.  It was not a wonderful thing to do.  Most people felt very bad that they had to file.  But today, people look for loop holes in the bankruptcy law so they can take advantage of the system.  This is sad, and it means that honest people need to get wise in order to prevent as much fraud as possible.  If we do not fight for the prevention of fraud, the innocent people will suffer.
One way to prevent fraud is to use the tips in my latest video, which you can view online at:
http://www.youtube.com/watch?v=oInwBLMGvKA
DEAR VICTORIA
A little over a decade ago, attorneys were not permitted to advertise.  But today, attorneys have the right to do so.  The problem is that many attorneys have no clue about marketing.  Is this a subject you teach?
REPLY
I incorporate marketing skills training when I set up operational procedures for law firms.  It is my personal belief that marketing needs to be a part of the day-to-day life inside the law firm.  From the person who answers the telephone to the attorney sending an email to the client; all methods of marketing must be implemented in order for them all to work together for the benefit of the law firm.  In this manner, marketing is free or very low-cost.  Personally, I do not think it is a good idea to pay others to market your website.  With all the fraudulent marketing schemes out there; it is more advantageous to do the job yourself and control the entire operation.  This way you can also fine tune your law firm income and adjust methods as necessary.  No hired marketing firm is going to do that or care that much for your law firm.
MONEY-SAVING LINKS TO HELP YOU
Free: Add Your Website to Our Directory
http://chapter7and13bankruptcyblog.com/add-your-name
Free and Low-Cost Marketing Links for Attorneys
http://www.bankruptcylinks.info/about/marketing-links
Free Stuff to Reduce Your Office Overhead Costs
http://www.bankruptcylinks.info/about/marketing-links
Free Ebook: How to Start a New Bankruptcy Practice
http://www.coloradobankruptcytraining.com/free-ebook
Free Training Videos – Watch Online Now
http://www.youtube.com/user/MsVictoriaRing
Helpful Links When Preparing Bankruptcy Petitions
http://www.bankruptcylinks.info/about/prepare-petitions

Prequalify Your Debtors with the Initial Intake Form Product
http://www.bankruptcytrainingproducts.com/home/initial-intake