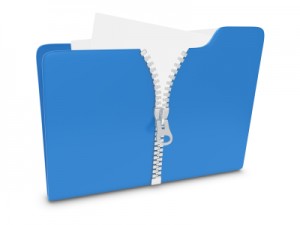 Disclaimer: The information in this article is for training purposes only.  This article is written by Victoria Ring, a certified paralegal and bankruptcy specialist, who is not an attorney.
Normally when I work with attorneys on Chapter 7 and Chapter 13 bankruptcy petitions, debtors want to keep everything they own even if they are unable to afford the payment.  However, today, I encountered just the opposite.
A little over two months ago I prepared a Chapter 13 bankruptcy petition for an attorney I work with in the District of Colorado.  The debtor had three older motor vehicles and was 11 months behind on their mortgage.  We were able to propose a cram down to save the debtor about $85,000 on their mortgage as well as cram down on the motor vehicles, thus saving the debtor another $28,000.
The petition was finalized and everything was ready to be filed when the debtor called the attorney to say he was going to surrender two of the motor vehicles.  Because this was only the second petition my attorney had worked on, he naturally thought this would be a good thing for the debtor to do and did not see how it would affect the debtor in a bad way.  Therefore, he approved the transaction and emailed me to so I could update the bankruptcy petition.
WHY WOULD A DEBTOR GIVE UP ASSETS?
It is always helpful to understand why debtors do certain things because it will equip you to handle similar situations in the future.  Therefore, you may be wondering why a debtor would want to give up assets (such as the motor vehicles) when they are filing Chapter 13.  Through my many years of experience, I have often found that the core of the problem is normally derived from bad bankruptcy advice from non-attorneys.
When a person files bankruptcy, they will discuss their personal business with family, friends and neighbors BEFORE they will pick up the phone and ask their attorney for legal advice that they paid for.  And as you know, people who are not attorneys love to give legal advice.  It makes them feel important and knowledgeable.  However, you will find that family, friends and neighbors almost always tell horror stories about assets being taken in the middle of the night and people having to live on the street because they lost their home.  These stories often scare debtors and they will lose sight of what is logical and what is not.
Therefore, attorneys and their law staff need to be aware that this is a common problem when dealing with debtors and make it a point to educate their debtors and answer questions for them as it relates to their case.  A more informed debtor will make life much easier on the attorney and their law firm.
TIP: As a new bankruptcy attorney, you may not have all the answers.  That is why you may want to have your debtors watch some of the videos produced by the Federal Bankruptcy Court, which are excellent in answering many of the questions debtors have about bankruptcy.  The link to these videos is at:
http://www.uscourts.gov/video/bankruptcybasics/bankruptcyBasics.html
Another good piece of advice to always keep in mind is that people only make changes when they believe the change is going to benefit them.  Therefore, someone has told this particular debtor that it would save them money if they gave up their motor vehicles.  But like all bad advice, this is not always the case.
IF A DEBTOR GIVES UP AN ASSET, DOES THIS SAVE THEM MONEY?
In the bankruptcy case concerning the Chapter 13 debtor I worked with, the debtor actually caused harm to himself by giving up the motor vehicles.  Here is the breakdown to understand why:
Car No. 1 – Market Value = $6,125.00
Lien Amount: $10,640.00
Cram Down saved debtor: $4,515
Benefit in Chapter 13: Monthly payment would have only been $102.00 because the debt would have been paid prorata over the life of the Plan.
Car No. 2 – Market Value = $5,065.00
Lien Amount: $11,687.00
Cram Down saved debtor: $6,622.00
Benefit in Chapter 13: Monthly payment would have only been $85.00 because the debt would have been paid prorata over the life of the Plan.
THE PROBLEMS THAT DEVELOPED FOR THE DEBTOR

As you can see from the data above, filing a Chapter 13 would have benefitted the debtor in several ways in regard to his motor vehicles.  However, by surrendering them, the debtor loses all benefit from the use of the vehicles as well as the financial savings from the cram down.
Secondly, the debtor also could have qualified under 722Redemption.Com to upgrade the vehicles and improve his situation.
Thirdly, the debtor lost the monthly IRS expense allowance which was $950.00 for three motor vehicles but only $260 for one.  This alone increased the Chapter 13 Plan payment by an additional $690 per month.
WHAT HAPPENED TO THE EXTRA MONEY?
When the debtor gave up the two motor vehicles, naturally he no longer made a payment to the lienholder.  This gave the debtor an extra $550.00 per month which was applied to the UNSECURE creditors.  Instead of the debtor being in a 15 percent Chapter 13 Plan, they were now in a 30 percent Chapter 13 Plan; which means that the debtor is paying MORE money to the unsecured creditors but gave up a secure asset in the process.
Also, notice that if the debtor would have kept the vehicles, the debts could have been paid PRORATA over the 60 month life of the Chapter 13 Plan.  This reduced the payments from $550 per month to only $187.00.  Again, the debtor lost again by surrendering the motor vehicles.
TIP TO HELP PREVENT SITUATIONS LIKE THIS FROM HAPPENING TO YOUR CLIENTS
Regardless if you are a new attorney or a seasoned attorney, you should never provide a client with a definite yes or no answer until you have had the opportunity to examine the issue from all angles.  I was at a legal seminar one time and an attorney said: Attorneys never answer questions with yes or no; they always answer with – IT DEPENDS.  The other attorneys in the room laughed, but all of us is aware this is an excellent response if you need more time to research the issue.
Therefore, instead of feeling like you are trapped into providing bankruptcy advice when you are unsure what that advice entails; listen to the client and make sure you get all the facts.  Tell your client that you will need to review their case before you can provide them with an answer.  Assure them that every bankruptcy case is different and what may work for one person may not work for them.  This will provide you with some extra time to either research and get the answer online, contact an attorney mentor, or contact our office at 719-659-0743 and we will try to help you.
NETWORKING WITH BANKRUPTCY ATTORNEYS
As a new bankruptcy attorney or an experienced attorney new to bankruptcy, you may want to join the National Association of Consumer Bankruptcy Attorneys and the American Bar Association.  Both of these organizations provide you with access to a wide range of tools including the ability to join private forums and ask questions to experienced attorneys.
Another way to network is to find out if your local Bar Association offers classes and meetings for bankruptcy attorneys.  If so, make sure you attend and pass out your business card.  Not only is this a terrific way to find attorneys who are mentors but also you build your practice by accepting referrals from other attorneys who are often overloaded with Chapter 7 and 13 work.
A final suggestion is to join a social networking group such as LinkedIn and join all the bankruptcy attorney groups.  From your LinkedIn profile, click on GROUPS and do searches on the key words: bankruptcy attorney, bankruptcy court, chapter 7 attorney and chapter 13 attorney.  LinkedIn provides you with the ability to join up to 50 groups, so join as many as you possibly can.  Once you are a member, you can post questions to other attorneys and get help.
REFERENCE LINKS
http://www.linkedin.com
http://www.nacba.org
http://www.abiworld.org
http://www.hg.org/northam-bar.html
TRAINING REFERENCE
http://www.bankruptcytrainingproducts.com/home/web-and-teleconference-training

Have a wonderful week and keep working on ways to improve your skills in Chapter 7 and 13.