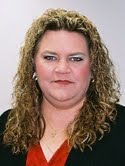 Kelly Thrasher, CEO of More Clients NOW, and her assistant, Joan Miller, flew to Denver from Indianapolis, Indiana on Monday, May 16, 2011.
Kelly is probably the best paralegal I know. She came out for a three day business meeting to discuss how we could work together for the expansion of My Bankruptcy School.
Kelly was first attracted to My Bankruptcy School when she did some research for training in the debtor bankruptcy field.  During her research she came across:
1.  Colorado Bankruptcy Training
2.  713Training.Com
3.  Morgan King Bankruptcy
Naturally, Kelly wanted to know the difference between the three, which is:
713Training.Com
This company was founded in 2001 and developed by me (Victoria Ring) but I am NO LONGER associated with the company. The reason behind this separation was that I was forced to separate the attorneys/law firms from the VBAs (virtual bankruptcy assistants in 2009.)
VBAs are typically people who enter the industry with little or no legal training. Many have never worked in a law office. Back ion 2009, I found that when I held seminars, more attorneys were attending compared to VBAs. This forced me to revamp all my training materials to be geared more toward attorneys, paralegals and law firms, and sell the VBA-portion to a VBA who could more identify with their needs. That VBA was Clay Holland.
Since January 2010, 713Training.Com has been owned and managed by Clay Holland in Salt Lake City, Utah. The products that are sold by Clay have NOTHING to do with the current operations of my company, Colorado Bankruptcy Training; which was developed to provide training and support to attorneys, paralegals and law firms nationwide; not VBAs.
An agreement has been signed between our two companies so that Clay only sells his products and services to VBAs. My company only sells its products and services to attorneys, paralegals and law firms.  At the present time, my products and services are updated on a weekly basis and comply with all new, updated bankruptcy court procedures. Clay has assured me that he would be updating the materials for 713Training.Com in the near future.
Morgan King Bankruptcy
Many people confuse the two names: Victoria Ring and Morgan King; but I have never met Mr King and he lives over 1,200 miles away from me.  I understand that Mr King provides training for attorneys and law firms also. However, I have never reviewed his products or conducted any business with him; so I do not know the man well enough to provide any comment regarding his training materials.
Colorado Bankruptcy Training
In order to prevent further confusion by people who think my company: Colorado Bankruptcy Training only provides services to Colorado attorneys, I have secured the following three new domains:
http://www.chapter7and13training.com
http://www.chapter713training.com
http://www.debtorbankruptcytraining.com
I take all the blame for making this mistake in naming my company Colorado Bankruptcy Training when I separated the two fields: attorneys from VBAs. Hopefully you can learn from my mistake if you are ever faced with this type of business decision. If your product and service are not state specific, do not place a state name in the name of your company.
SUMMARY OF MEETING
* Kelly physically saw my operations, worked with me and discussed many business ideas. We have taken positive steps to improving My Bankruptcy School and the results of our efforts will be demonstrated in the coming months.
* Further information regarding the differences between Chapter 7 and 13 Training and the other companies publishing bankruptcy training information will continue to be published. This article being the first for public education so they can make a better informed purchasing decision.
* Kelly will be providing Credit Report Repair services for law firms.  More details about this unique and excellent service will be provided in a separate article. Or contact Kelly through her website at:
http://moreclients.net/
* Several new packages will be developed for students of My Bankruptcy School. These packages will enable attorneys and law firms to personalize training options to suit their specific needs. More details about this will be announced within the next few days.
* Better public information regarding the cost of enrollment in My Bankruptcy School. The Chapter 7 course is $425; the Chapter 13 course $350; and the Chapter 7 and 13 course is only $725. The full cost of the course will more than pay for itself with the FIRST petition. This makes My Bankruptcy School one of the best investments for attorneys, paralegals and law firms nationwide. For more information, visit:
http://mybankruptcyschool.com/enroll