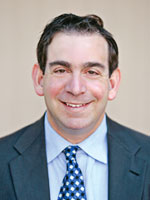 Michael Burstein and Debora Golshani (two attorneys who currently operate an Estate Planning practice) decided to open up a new Chapter 7 and 13 practice in the Central District of California. It was an honor that they chose Colorado Bankruptcy Training (CBT) to help them establish their new practice and you can find out more about them at:
http://www.bursteinlaw.net/attorneys/
Phone: 310-391-1311
Michael and Debora flew from Los Angeles to Denver, rented a car and drove to Colorado Springs on April 21. They obtained a suite at the Hyatt so that I could train them at their hotel on April 22 and 23.
All law firms who decide to train through CBT, receive 30 days of free access to My Bankruptcy School. I do this so that the attorney can benefit from the best of both worlds. Instead of spending our training time concentrating solely on how to prepare a petition (which can be obtained online) I am able to cover much more during the training period.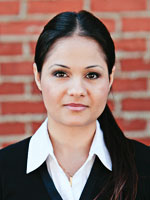 We began the first day of training by establishing a clear set of operational procedures. We covered a wide range of ideas, as well as tips and techniques used by other attorneys I have trained over the years. In addition we covered the court process for both Chapter 7s and 13s, as well as how to utilize Motions, Answers and Amendments as well as how to avoid many problems which are normally caused by the inaccuracy of the petition itself.
One thing I always include in my training is to show attorneys how to cross-reference information provided by the clients with the petition in order to maintain accuracy and reduce issues. This way, an attorney should know of any possible Objections that could occur BEFORE the petition is filed. The goal is for the petition to be as near perfect as possible and to eliminate any issues with the Trustee, which delay the petition process.
On Saturday, April 23 Michael, Debora and I spent the majority of time performing extensive case analysis.  We trained on PACER and I walked them through several Chapter 7s and 13s.  We also analyzed the various pleadings in open and closed cases and determined how these problems could be eliminated.
Although Michael Burstein does not have his bankruptcy law firm website online at the time of the writing of this article, I wanted to announce the news to the subscribers and LinkedIn members as soon as possible. Join me in congratulating Michael Burstein in the opening of his new bankruptcy practice.
Training References to Help Your Law Firm:
Colorado Bankruptcy Training offers a free, unique ebook titled: The Bankruptcy Attorney Start-Up Kit at:
http://www.coloradobankruptcytraining.com/bankruptcy_attorney_startup_kit.pdf
For additional training and support options, visit:
Online Training
http://www.coloradobankruptcytraining.com/online_bankruptcy_training.html
Training in Colorado
http://www.coloradobankruptcytraining.com/bankruptcy_training_colorado.html
Training at Your Law Firm
http://www.coloradobankruptcytraining.com/law_firm_training.html
Legal Web Design
http://www.coloradobankruptcytraining.com/legal_webdesign.html